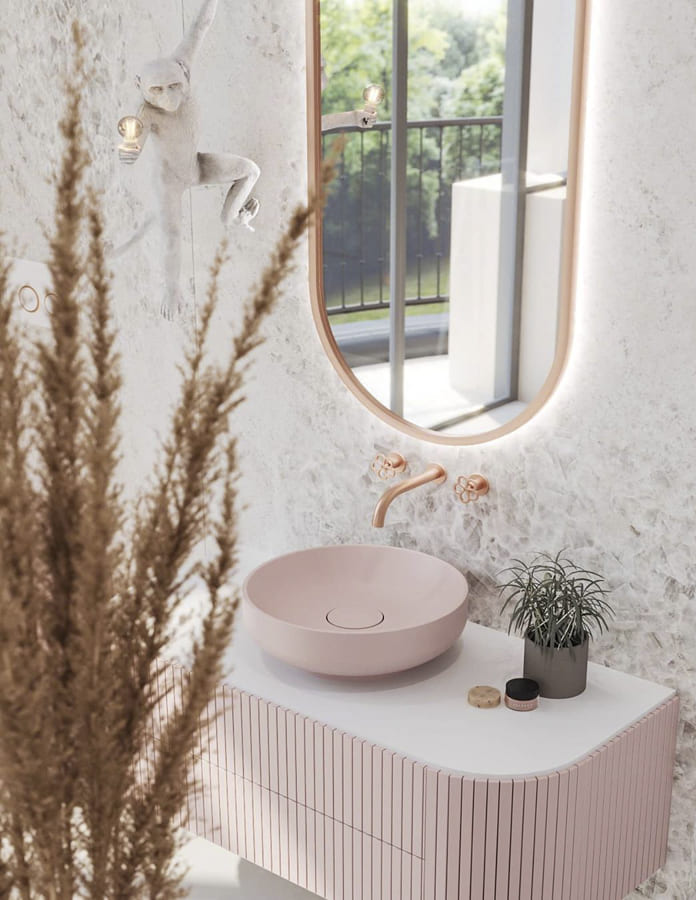 After the plumbing system and technical components of a bathroom, the bathroom furniture is the most important thing in an installation or renovation of a bathroom. Since a lot of time is spent in the bathroom, a relaxing and good appearance should be constructed with an upgraded design and fixtures that are meeting your needs and desires. A total remodeling with houseplants adding freshness to the room, bold rugs, and smart storage closets will add functionality and style into your bathroom. Add more Zen with your bathroom furniture or make the morning routine joyful with decorative touches.
Bathroom Furniture Design Ideas 2021
Create the big visual change you have always been looking for in your bathroom. When designing your bathroom consider how to maximize the space and the functionality for better bathroom experiences with the help of perfectly designed bathroom furniture. Combine the desired design and style with the practical shapes and types in order to achieve the best results. Walls, tiles, towels, carpets, vanity, mirrors, bathtub, and showers are the most essential components of a bathroom.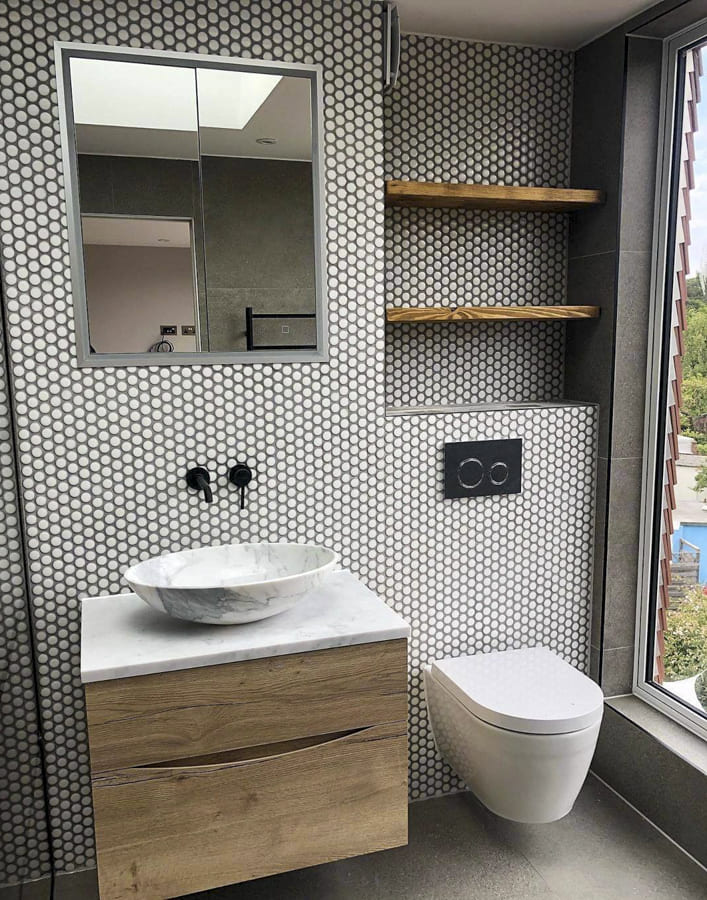 Bathroom Furniture – Touch of Greens
A green and simple plant or a colorful rug may be considered as bathroom furniture since it adds the bathroom the feeling of style, nature, and freshness. The best plants or flowers that are suitable for the bathroom conditions are small potted orchids or asparagus fern in a corner.
Bathroom Furniture – Curtain Elegance
The simple shower may be framed with a basic shower stall covered by matching curtains that turn the shower into an artful functional and stylish visual. The curtains add extra color while keeping water off the floor. So, two in one! Isn't it perfect?
Bathroom Furniture – Glamorous Mirrors
The looking glasses in the room play an important role as bathroom furniture. Changing your mirror may also change the whole atmosphere in the room. Instead of a plain mirror, a little more glamorous and stylish mirror will make the bathroom more enjoyable. To see yourself in your best light, the addition of mirror lightings is the best way!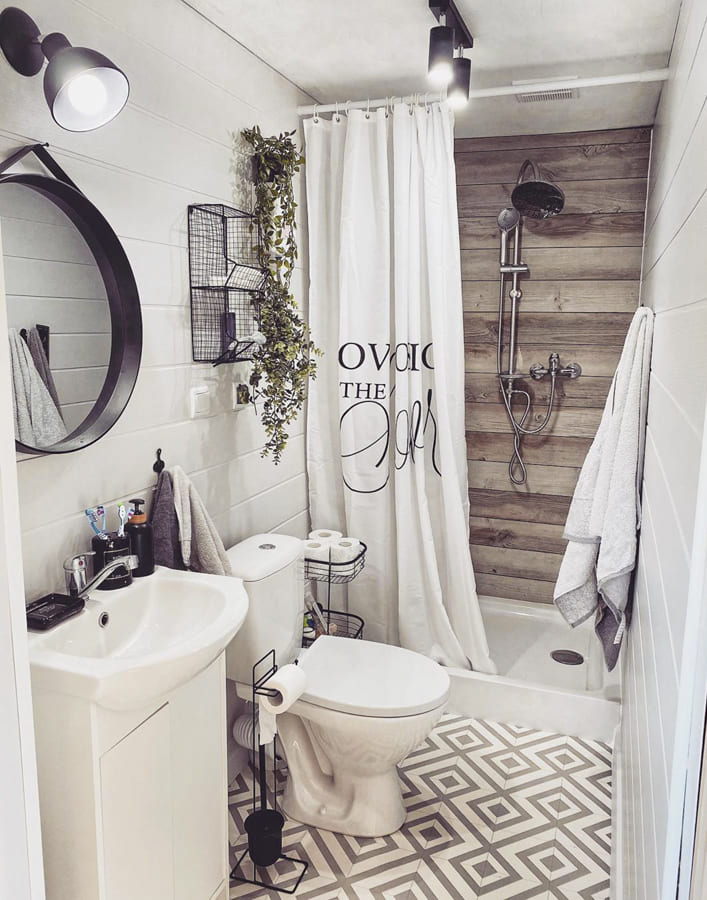 Bathroom Furniture – Shiny Lighting& Wallpapers
In every room of your house, the importance of lighting is obvious. It may change the whole atmosphere and mood. There are many lighting types out of which you can choose the one that meets your needs and desires. However, we recommend you to use bright and shiny lighting in the bathroom for a more airy and fresh appearance. In addition to the lighting, wallpapers give you the chance to add style and glam to your plain and boring bathroom.
Bathroom Furniture – Washstand & Vanity
The washstand and vanity as the highlighted bathroom furniture have been developing with the magical designs of experts and bathroom designers. Vanities with cupboards or shelves that will allow you to store bathroom products are perfect solutions for places with lack of place.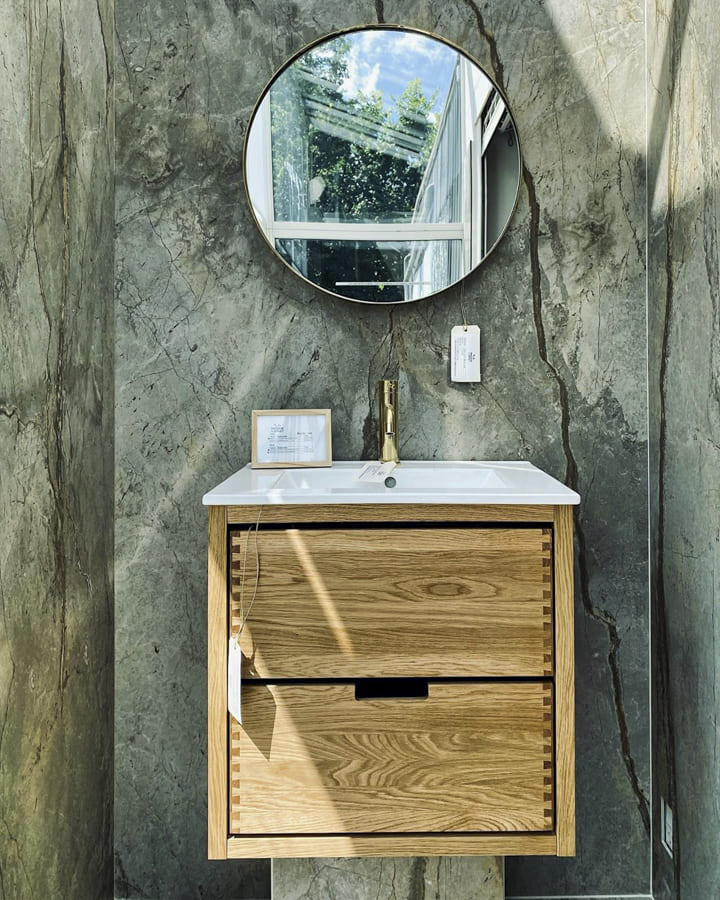 Bathroom furniture freestanding
After giving you a preliminary information about bathroom furniture, I would like to elaborate the subject a little more. I want to show you these details with sample pictures. First of all I want to talk a little bit about freestanding bathroom furniture. You can use your bathtub or your bathroom sink freestanding in your bathroom. Using the sink without fixing it on the floor will provide you convenience in terms of cleaning. You can also use it on small decorative furniture.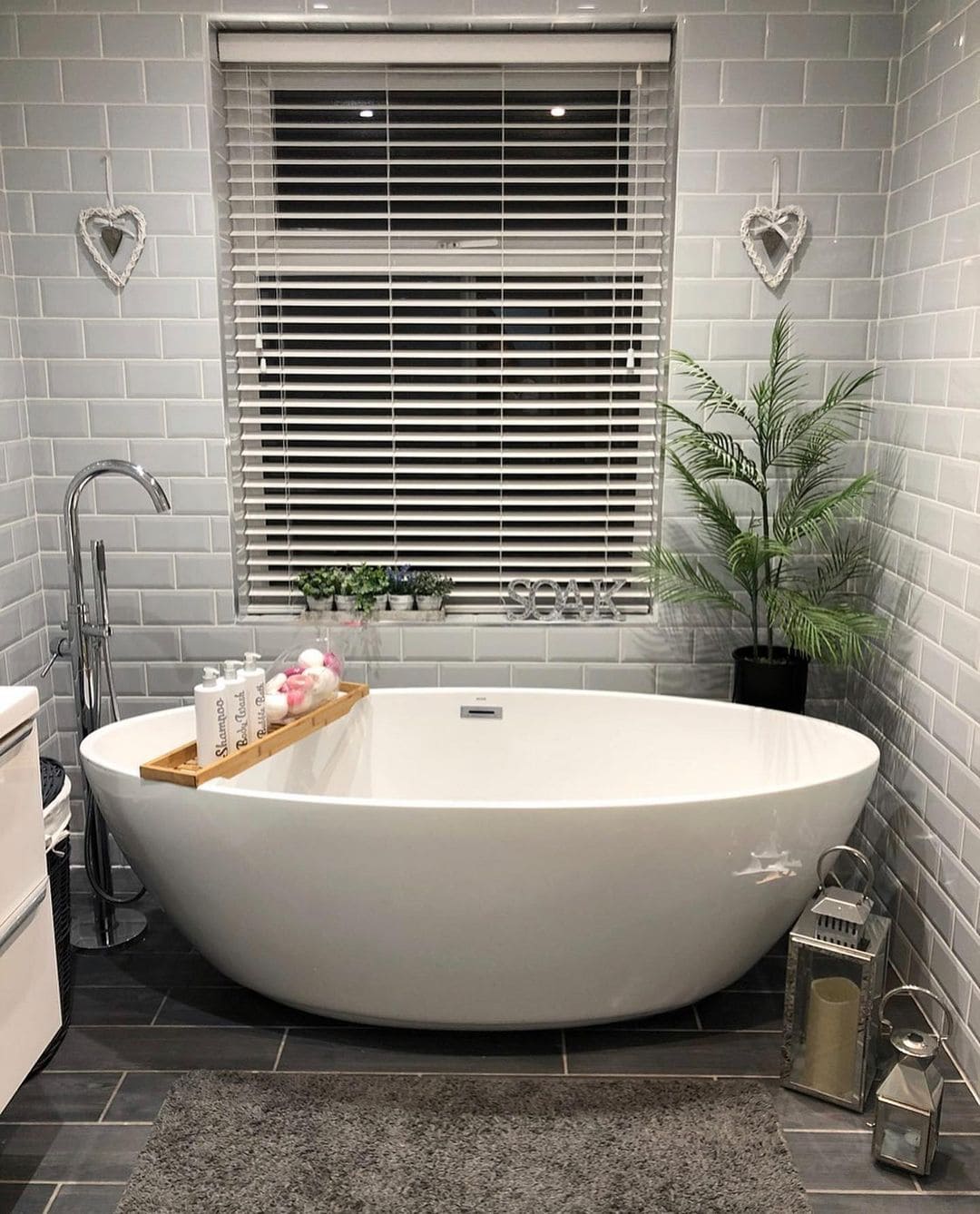 Honestly, I can say it is one of the most wonderful bathrooms I have ever seen. The lack of furniture in the bathroom makes the bathroom look ugly. I can hardly find words to say. My favorite thing is that the bathtub is not fixed to the wall. I especially like freestanding bathtubs. Also, you cannot always come across a blue colored bathroom. Also, the view from the bathroom window is particularly wonderful.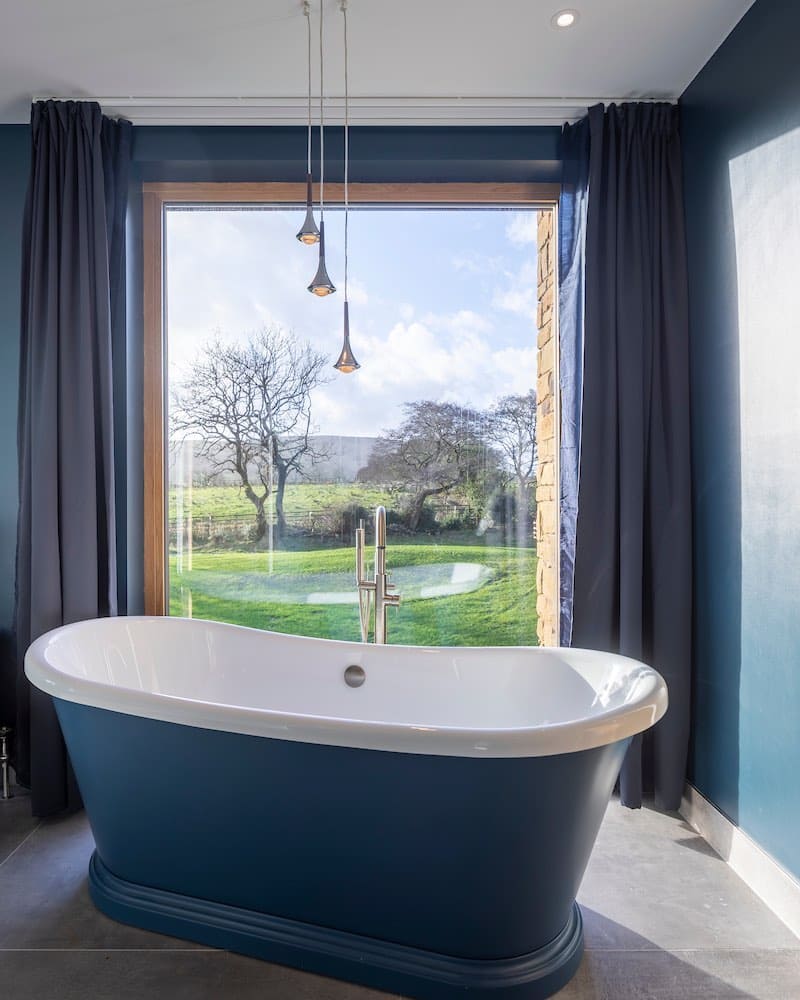 Color harmony is very important in bathroom furniture. Just because the furniture you buy is cheap doesn't mean it will look bad. Freestanding furniture has become one of the most preferred models today. There are two factors that make people choose these mboilyas. First of all, it has a very beautiful and stylish appearance. Secondly, it is very easy to clean the bathroom. You cannot imagine cleaning a sink fixed to the floor. If you are using a fixed lavobo and you are tired of cleaning, I would definitely recommend the freestanding sink.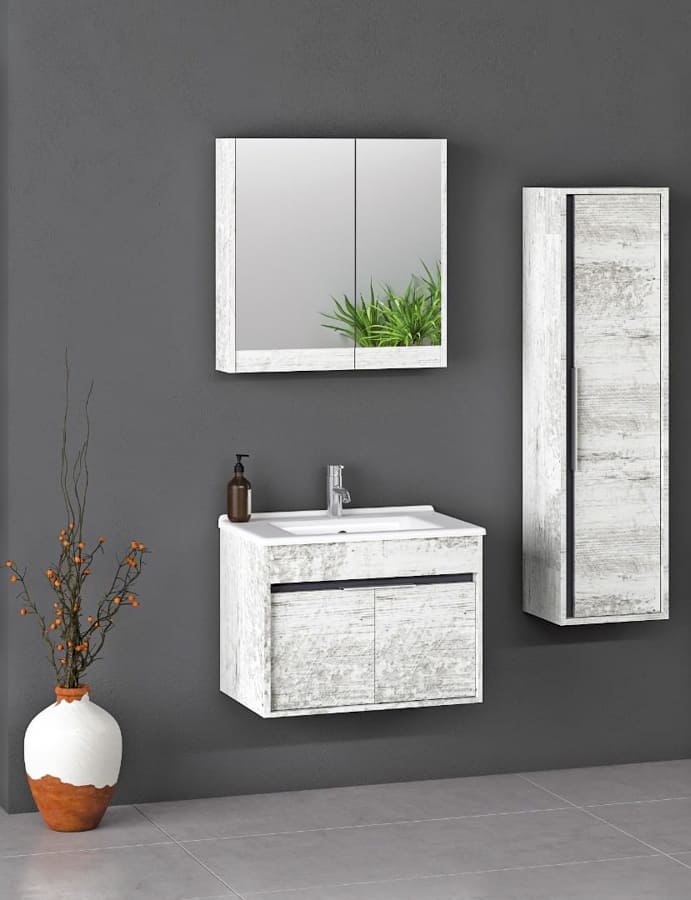 Rustic bathroom furniture
We can say that what you see is a really nice farmhouse bathroom. If you desire a large house and have plenty of time to design, you can get a similar house. In fact, it does not make a big difference in price with the house you buy in a central place in terms of cost. On the contrary, farmhouses can be even a little cheaper. As I wrote in my other article, people started to long for classic furniture and furniture. That's why a rustic tub like you can see in the picture will look great in your bathroom. I can also say it's a good idea in a tiny preparation room.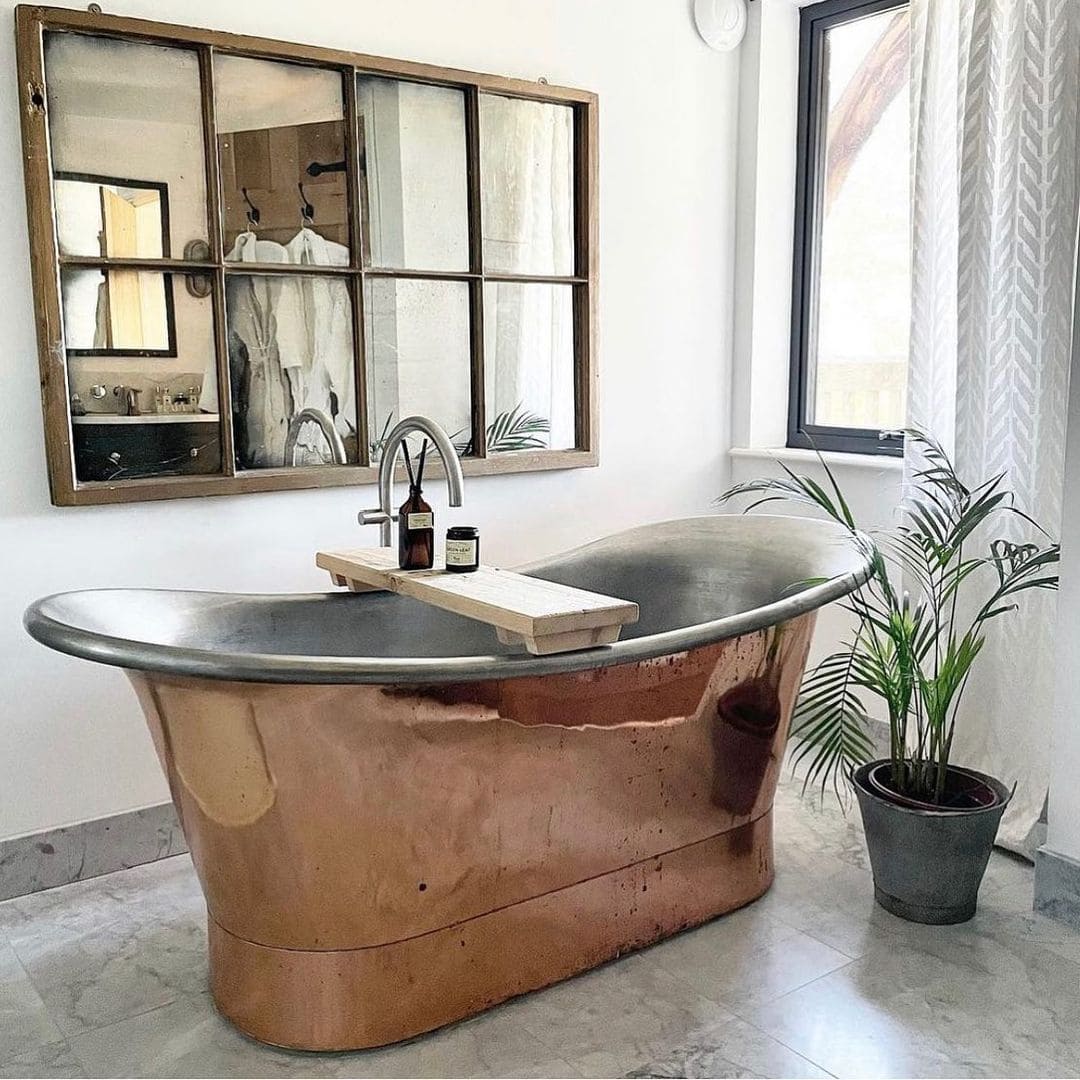 You may think that rustic furniture is more preferred in farmhouse bathrooms. However, do not be fooled by this. You can now use rustic bathroom furniture even in residences. Much has changed in the modern world of 2021. Many people are longing for the old now. He was very bored with modern furniture and furniture. It's a small flat as you can see in the first picture. Pretty small rustic bathroom. Especially the wood-looking wall tiles and white furniture look really nice on the eye.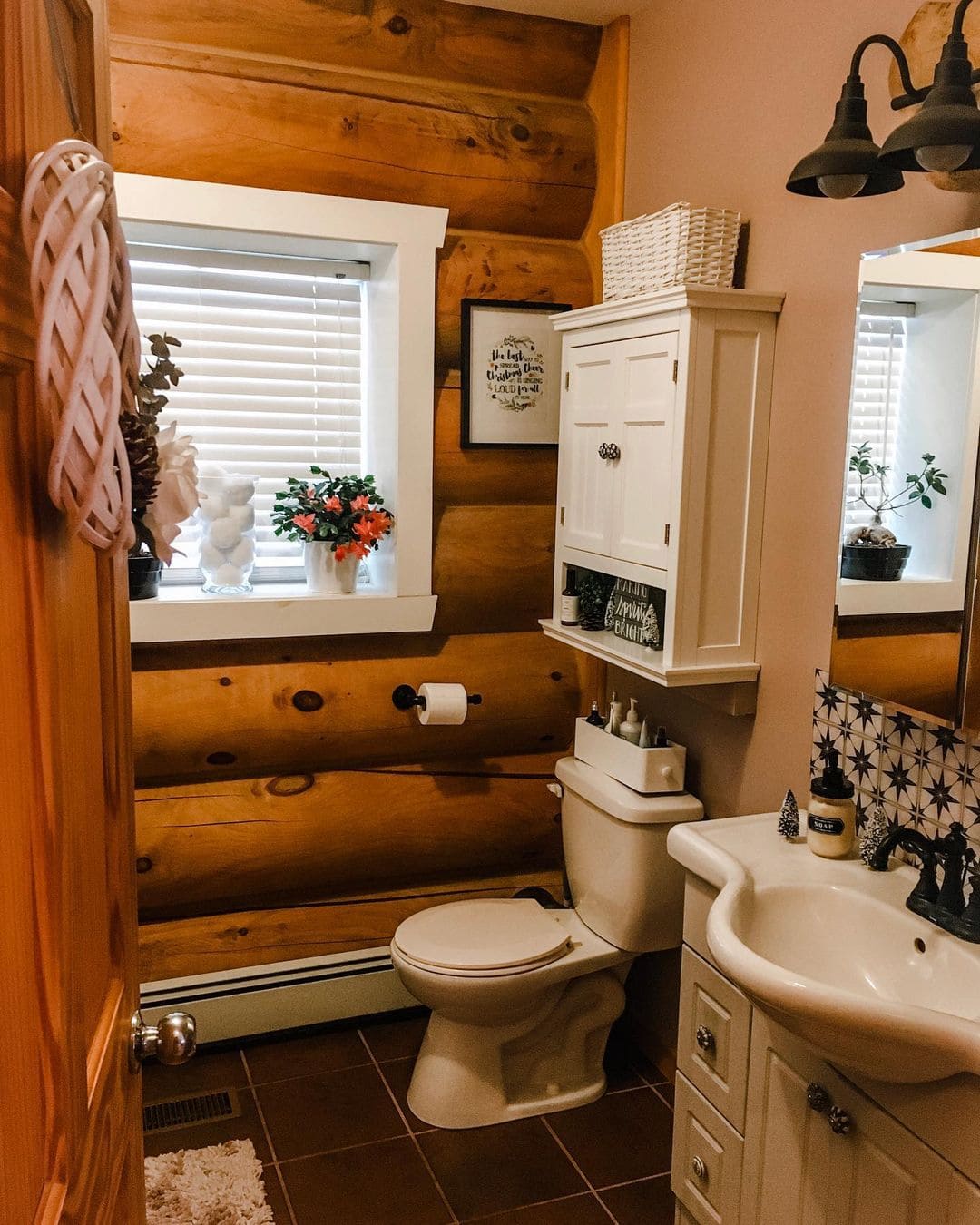 White bathroom furniture
As you know, the dominant color in most bathrooms is white. So you don't have to worry about getting an idea for white furniture. First of all, I have to say this. You should determine the usage areas of your bathroom well. If you have a large bathroom, you can buy furniture accordingly. However, if you have a small bathroom as shown in the picture, you do not need to buy large furniture. As you can see, a very beautiful design can be achieved with a minimalist bathroom.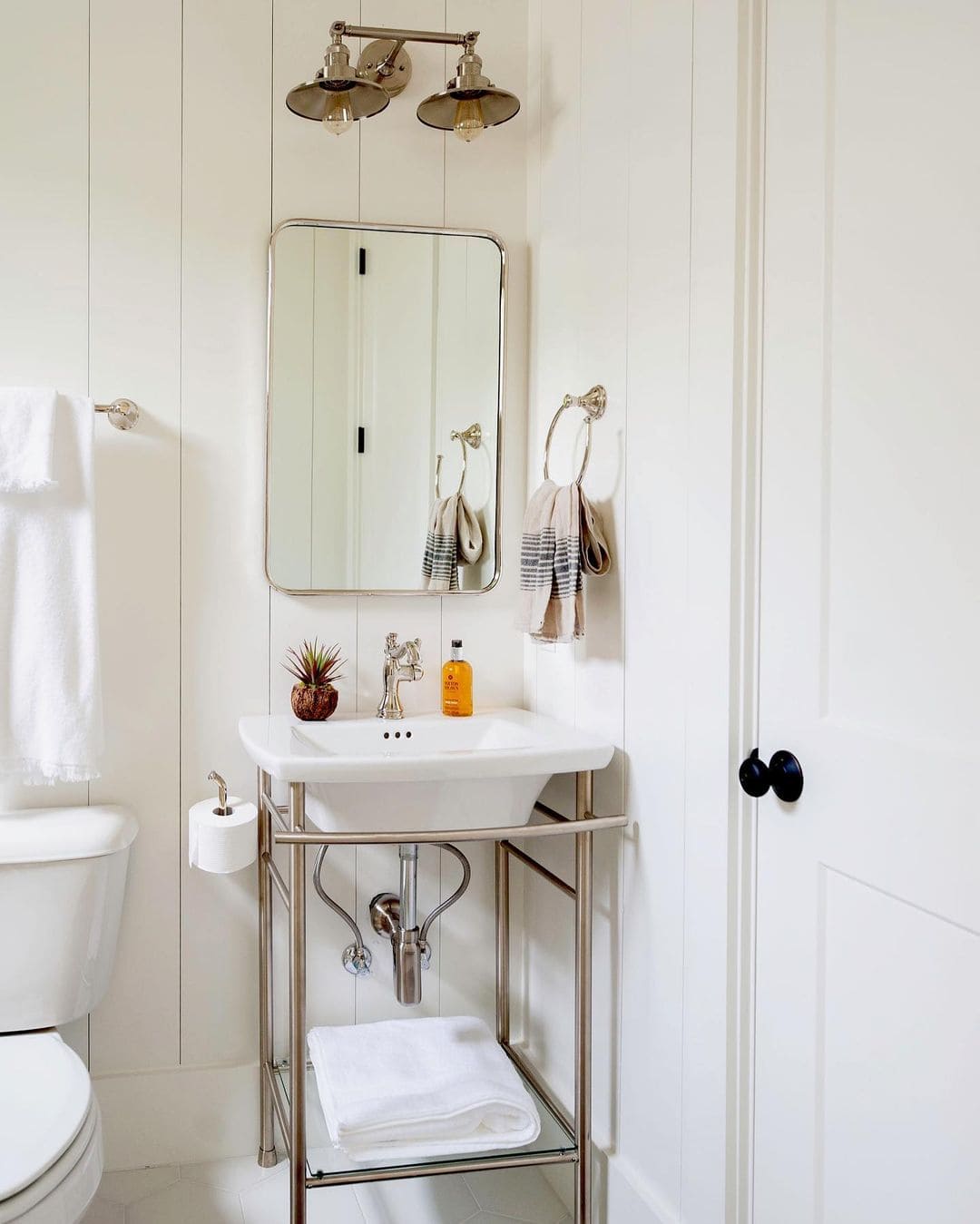 If you have a large bathroom, you may need to fill the gaps. Now you will need a large amount of bathroom cabinets. If you have a bathroom of this size, I definitely do not recommend buying ready-made furniture. The biggest reason for this can be a bad appearance. Instead of buying ready-made furniture, you can try to design your bathroom specially by agreeing with a good furniture maker. Special preparation of bathrooms of this size will provide a more decorative appearance. Harmony is really important, especially since you prefer white color.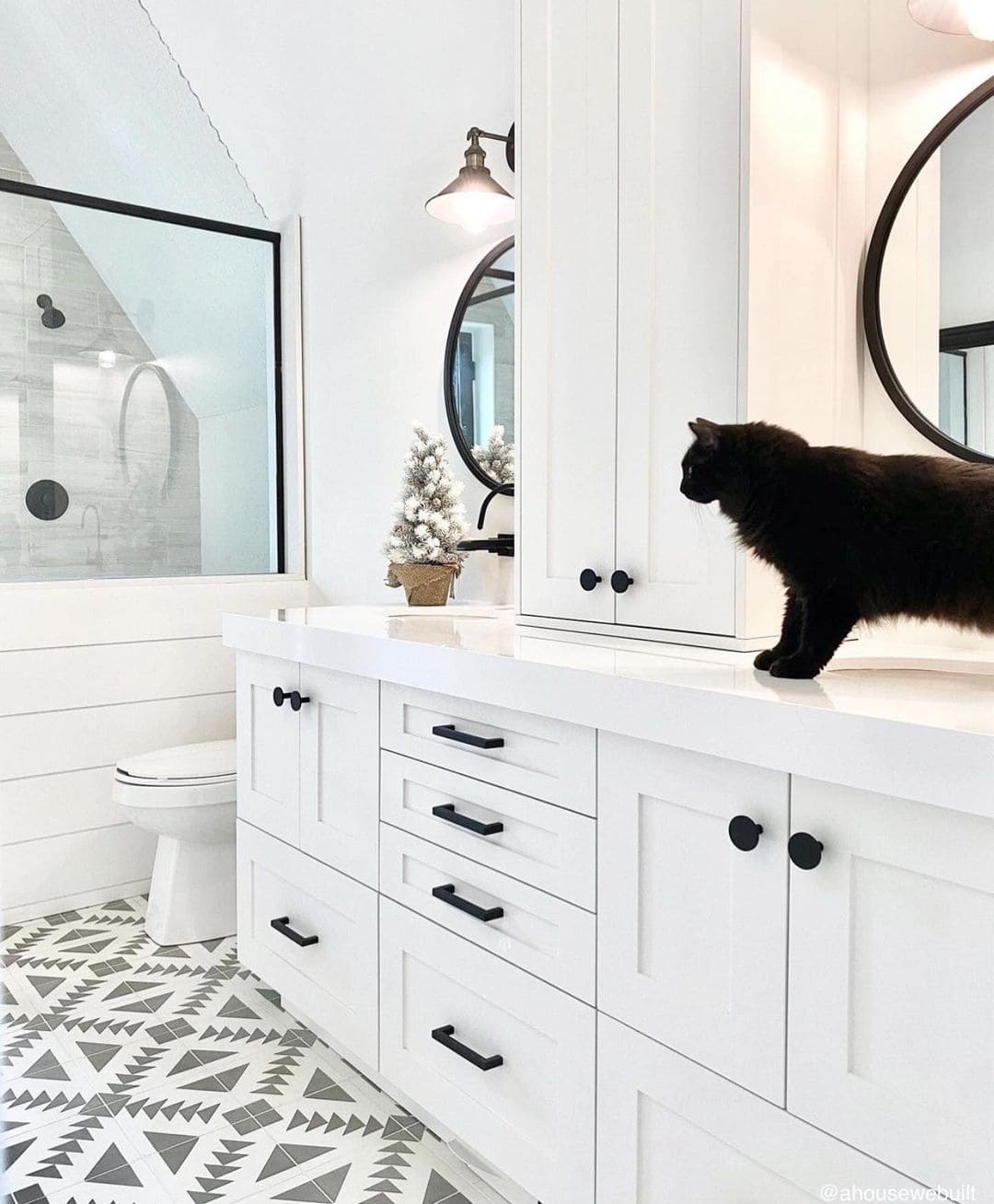 Bamboo bathroom furniture
It can be a good idea to use bamboo furniture in your bathroom. Bamboo furniture is a really good idea in terms of both ease of use and durability. Bamboo furniture is designed differently. Sometimes bamboo itself is used, sometimes it is turned into furniture and used. Today, I will only talk about bamboo made into furniture. First of all, the bamboo you will use in your bathtub will really be very useful for you. Also, as you know, it is a very durable material. Does not rot and mold. It will maintain its integrity for many years.
If you are a lot of bamboo lover, you can also consider a design like this. This is about your imagination. First of all, you need to prepare a list of furniture you will use in your bathroom. You can then go to a store and start choosing furniture to buy. Before buying the furniture, I suggest you take photos and talk about this with your spouse or the person you live with. Having your consensus will speed up your decision-making process. After making your decision, you can design your bathroom with pleasure. You don't need support from a design professional for a bathroom of this size. It would be unreasonable to give money to the design professional. With this money, you can buy your furniture.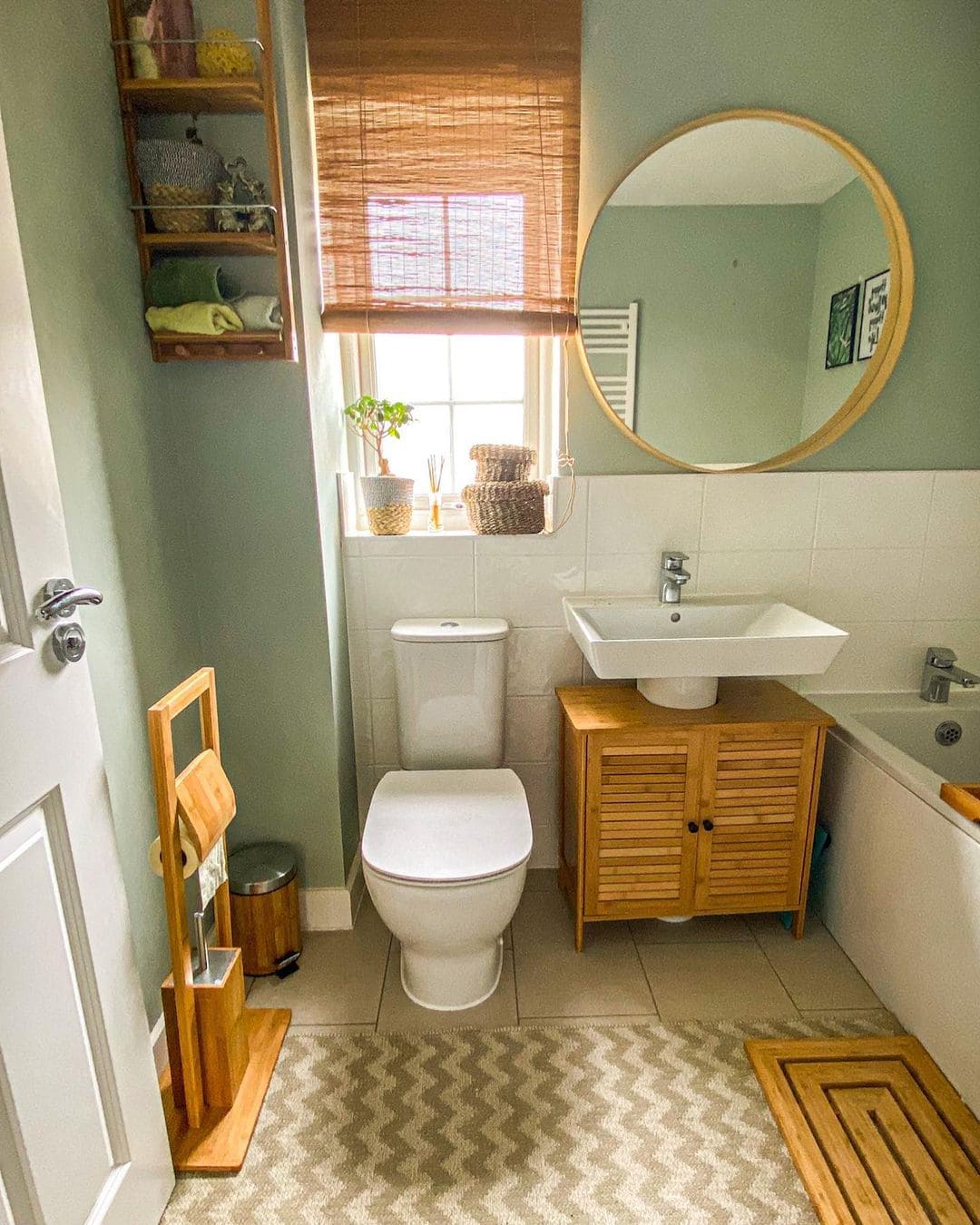 Modern bathroom furniture
The most preferred type of bathroom today is definitely modern bathrooms. The furniture used in modern bathrooms is compatible with the bathroom. First of all, the furniture is very little in the first picture. The reason for this is to increase the area of use and create a pleasant appearance. The fact that the tub is slightly above the floor will provide great convenience to you or your maid in terms of use and cleaning. Also, the sinkhole made of marble will cause a slightly cold appearance. That's why I think curtains are made of fabric. In addition, it was enough to use a large cupboard.
Using specially designed furniture can be an indicator of your wealth. Especially unusual different colors and designs. I assume you have never seen a bathroom and bathroom furniture like this before. If you have set a large budget for your bathroom design, you can get a modern bathroom look this way.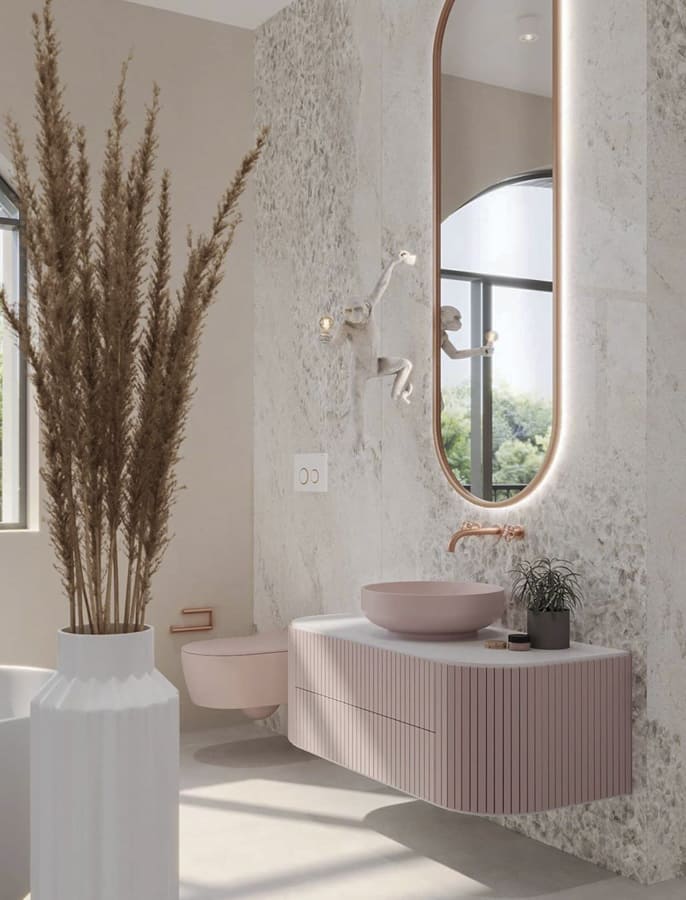 Fitted bathroom furniture
If you want to use fitted furniture in your bathroom, you first need to determine what purpose it will serve. I will show you two examples for this. In the first one, a design was applied under the bathroom. In this way, you can custom make a piece of furniture. The marble on the top increases the sense of quality. In this way, you can usually use a closet to store toiletries. It can be a convenient storage area for bathrobes, towels, cleaning supplies.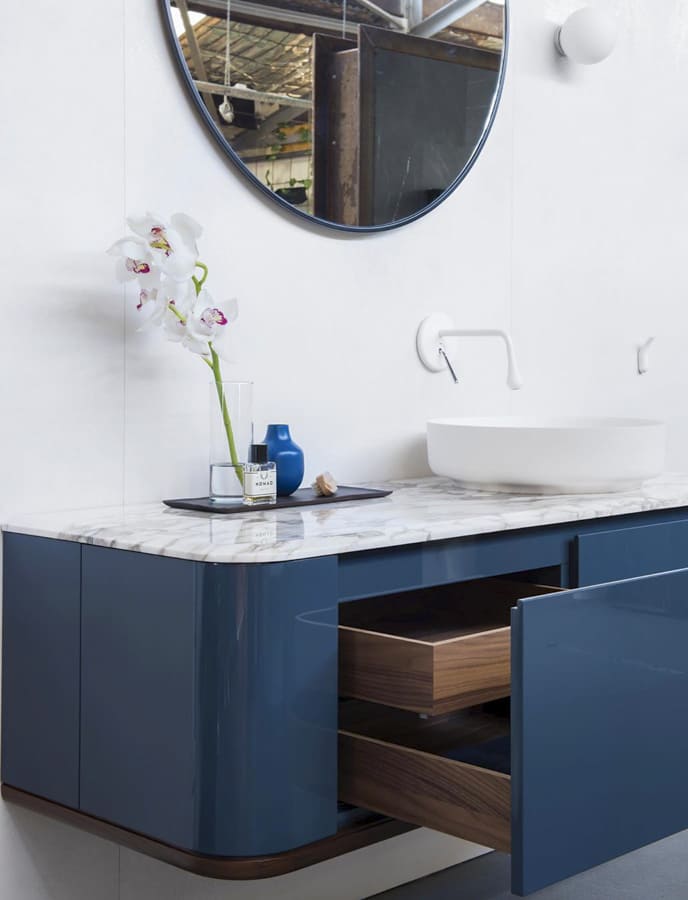 In the second picture, the small bathroom seems to make the furniture more elegant. I really liked it. There is not much color harmony. It was a little irrelevant. However, it is a furniture set that you can use for many purposes.
If you want me to write more articles about home decoration, please do not forget to let me know your views. Thank you so much.