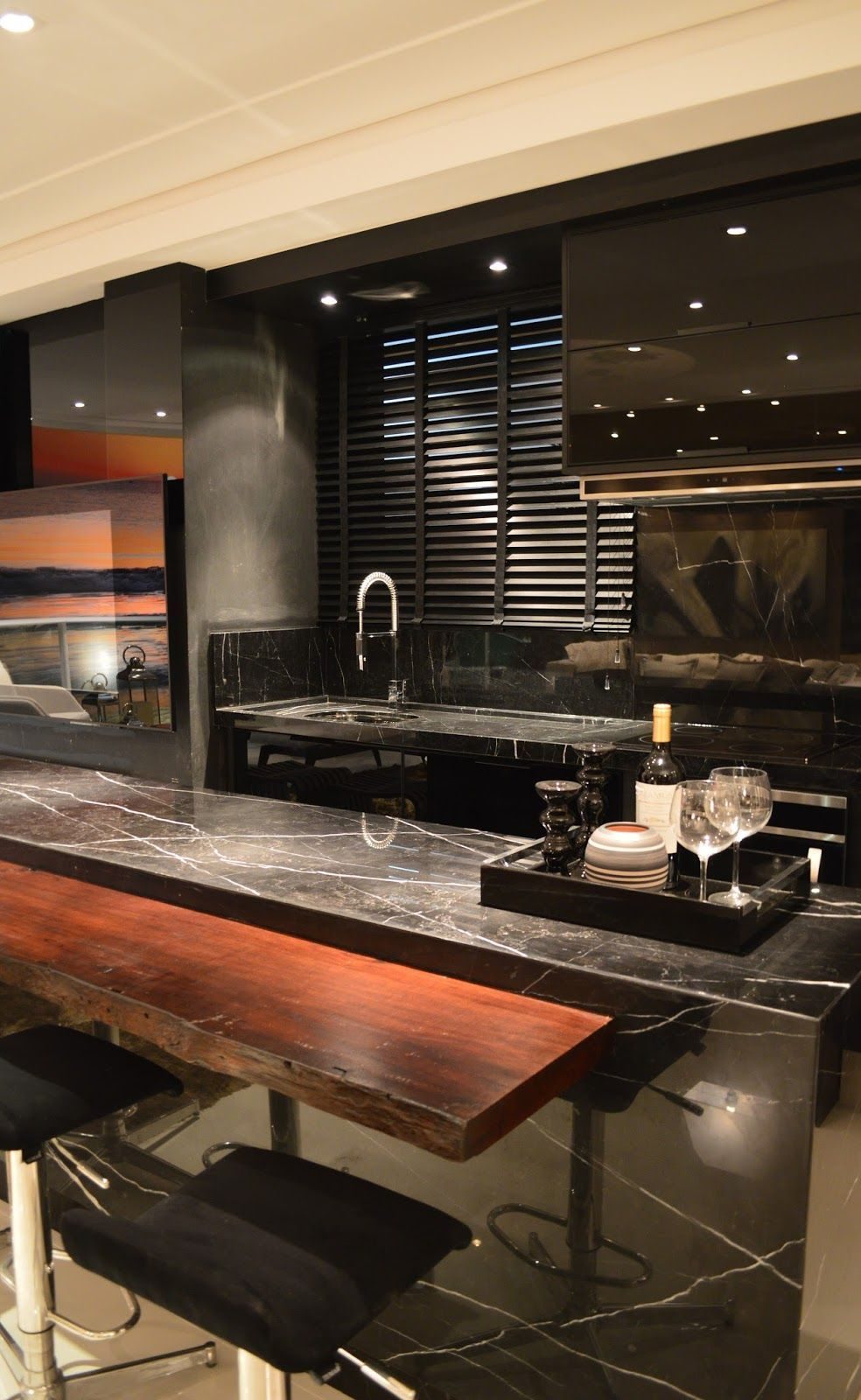 Standard colors come to mind when the kitchen is called. In classic kitchens, we see that light colors, white and cream tones are frequently preferred. But in today's modern design houses, we see that all sorts of colors are inserted into any room and the resulting results can also be dazzling. Colorful kitchens Create a pleasant, entertaining environment; Black kitchens are somewhat serious and heavy, but they can cause a much more noble environment. Another characteristic of the black color is the creation of a specific element of mystery, as well as the sense of strength and power. So what color you choose for your kitchen is a little bit about your character and expectations. If you enjoy the power and dignity of black, the kitchens that you will see below can inspire you. Here is a selection of black kitchen models from the hands of designers and producers in USA.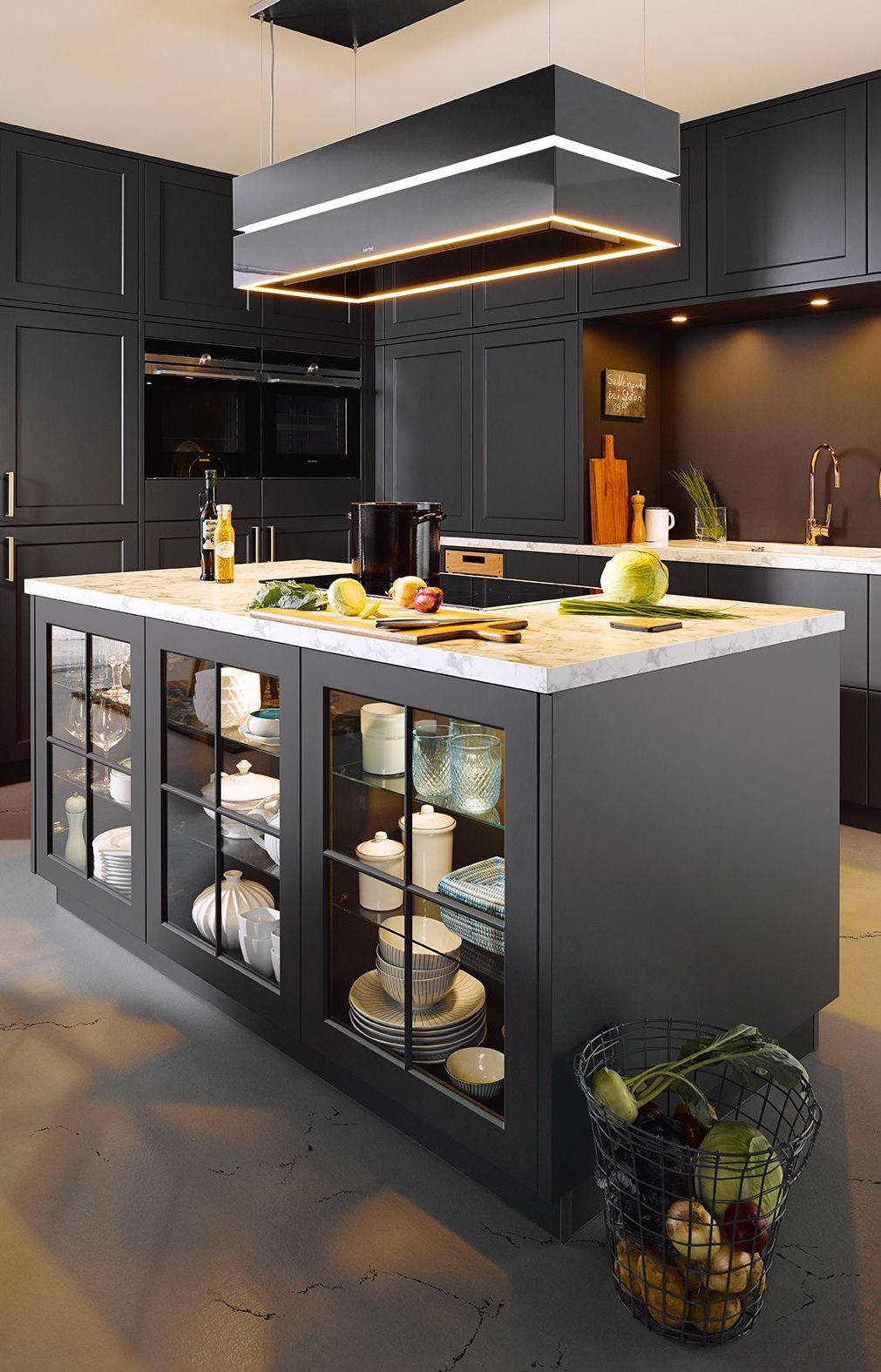 Black Cabinet covers and bench
There are, of course, many ways to put black in your kitchen. But to be careful, it takes the risk of creating a dark and repellent space, from the floor to the wall, from cabinets to electronic items, to suffocate the whole kitchen black. One of the best and guaranteed ways of transporting black's nobility to your kitchen is of course to go through the cabinet covers as shown in this example. This stylish kitchen, designed by Luce Kitchen & Bath in New York, is becoming extraordinary thanks to black and White's harmony and nobility. The cabinet doors and the black emphasis on the island counter are balanced with white walls while a lighter shade of the same color continues on Marley's floor, and a truly glamorous kitchen comes out.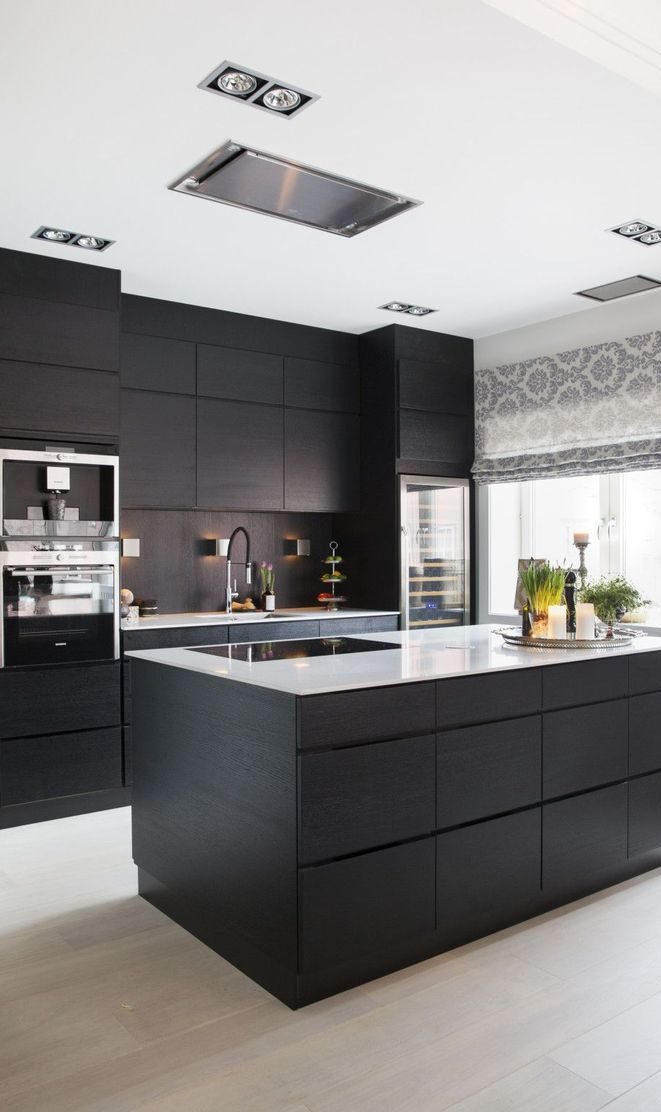 One of the factors that a black kitchen duchess must take into account is, of course, what color and material to balance black. The kitchen we chose from the catalogue of the equal furniture that operates in New York will give you an idea. Here again, we see a kitchen that is stamped with varnish black, which is applied over the cabinet covers and the L-shaped workbench. But the real designer touch here is the addition of light wood, which suddenly takes away the weight and coldness of black and changes the air of the kitchen. If you're going to look at it and imagine that the wooden parts on the sides of the cabinets and the outer surface of the drawers are also black, you will see how accurate it is.
Now I want to show you a few sample pictures. You can look at the images with pagination.