Weddings are one of the most important days of women. Bride is not the only person who is excited about the dress. Bridesmaids are also excited about what to wear on this unique day. Don't forget that your dress will be a reflection of your taste. Therefore, you should choose an elegant but simple dress. You don't want to be more beautiful than the bride. Be careful about this.
Nowadays, strapless or V-neck dresses are popular. You can of course prefer other styles. You can prefer a colorful dress but we recommend you to choose a solid color. Choosing the color of the dress can be also difficult as there are many colors. Don't choose dark colored dresses as weddings are beautiful days. You can choose a knee-length dress for the wedding. Knee-length dresses are ideal for bridesmaids.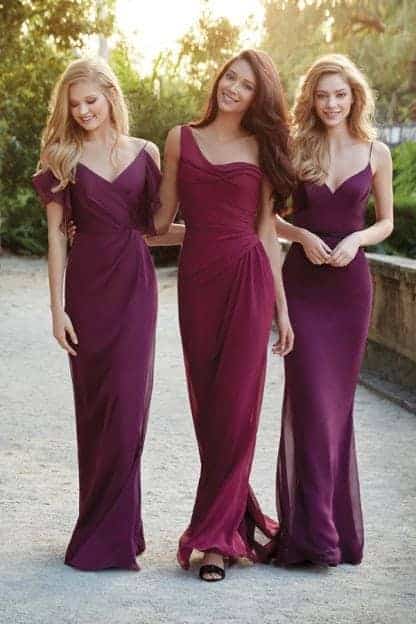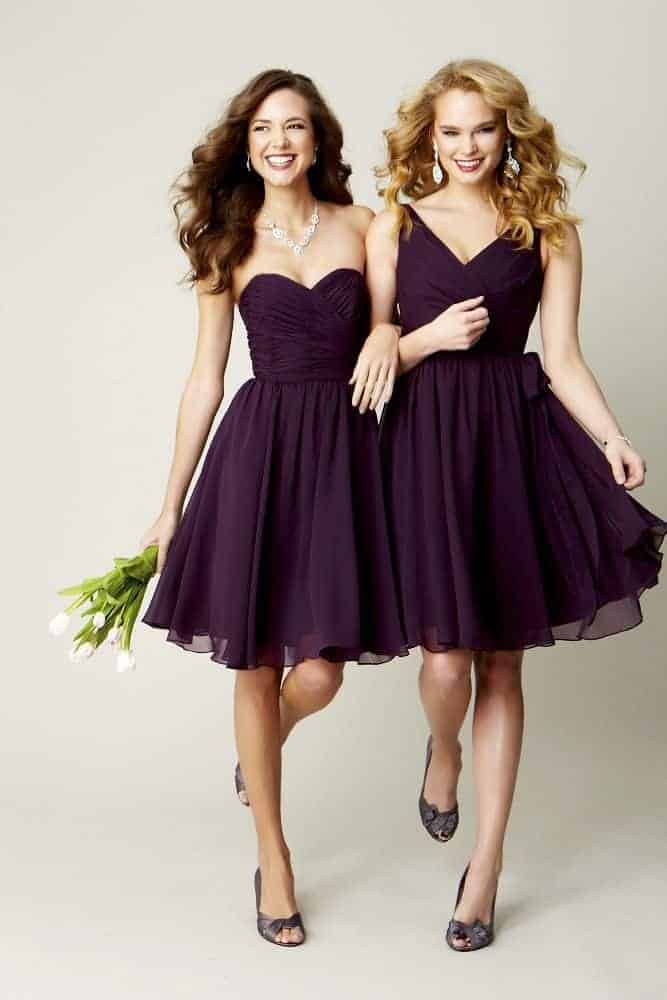 Purple, pink and blue are the most preferred colors when it comes to bridesmaid dress. You can buy your dress with an affordable price by making a little search on the net. There are also many shops that sell affordable dresses. You can also check out our pictures containing many elegant bridesmaid dresses and choose a dress that suits you best.