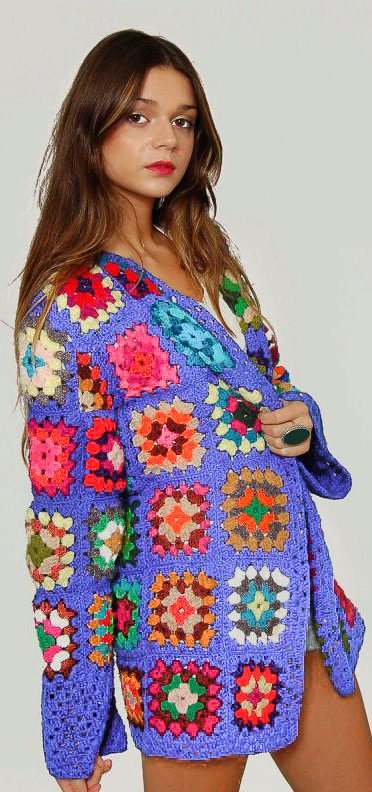 I wanted to share with you my Granny Square motif cardigan model. The Granny Square pattern is one of my favourites, so I decided to knit a cardigan from this pattern. We create our square patterns first, then you are going to combine enough squares at the point where you think you knit.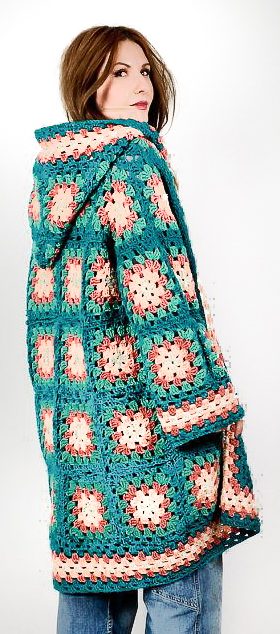 When sufficient motif is formed, we combine the motifs that I have made on the back then the front, then the parts of the arms.
I'll give you a little tip. If you are going to die in your own body, you must have a shoulder to measure as a precedent. So your shoulder length will tell you how many patterns the width of your back must consist of. The size is entirely your choice:)
I created my own example as follows. You can create your own as you wish.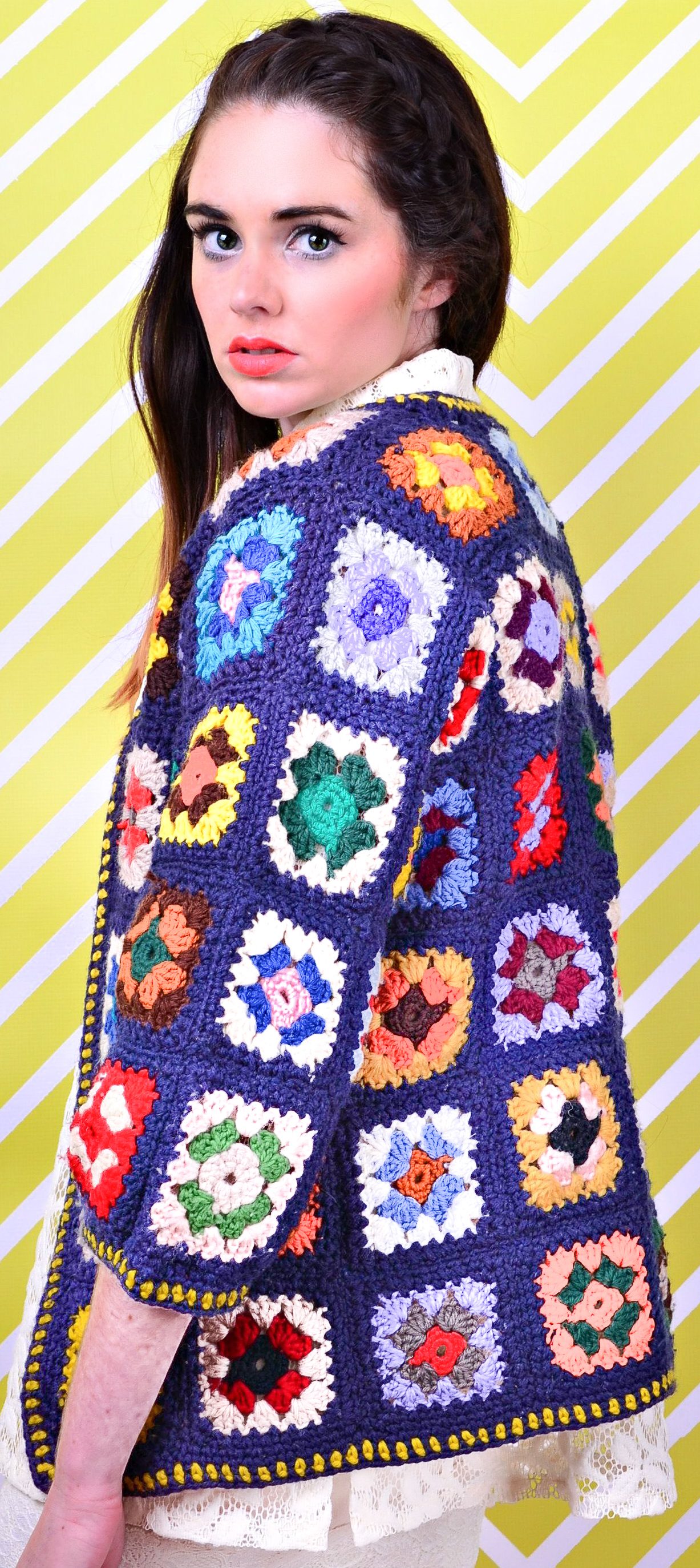 I've used 5 different color rope, it was entirely my choice, you can make it more colorful or less colorful than this pattern. My threads are cotton content, 2.5 mm
First, we create a magic ring, and we make 3 pairs of balustrades and throw 2 chains between each one. (3 pairs Trabzan/2 chains/3 pairs Handrail…)
We cut the rope and move on to another color rope.
When we get to the top row, we start from the location of the two chains that we created in the previous order, we make 3 balustrades, pull 2 chains and make 3 balustrades.
The system is the same, we perform the same procedure in every order and move to a new one when it comes to a certain size. Like I said, I've created 5 colors, 5 rows.
Now I'm showing you a few examples made before. Actually, it's not hard to do that. It depends only on your imagination.