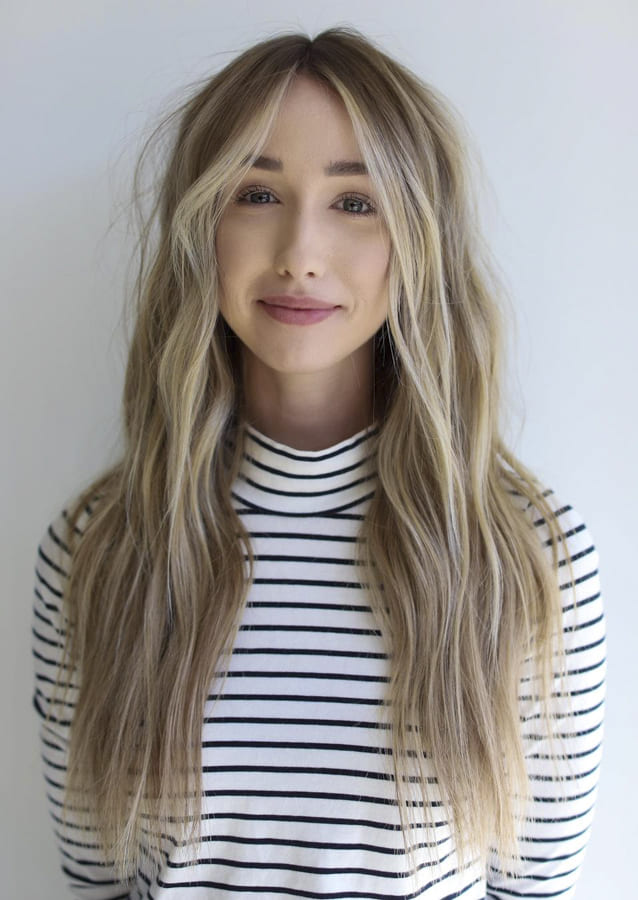 Thin hair can sometimes be really maddening in terms of styling or maintaining its style. It is also very difficult to keep thin hair clean. Many girls with thin hair use wrong products and this makes the situation even worse. In order not to have trouble with thin hair, you should firstly select a right product and then try to find the best styles that give your hair more volume.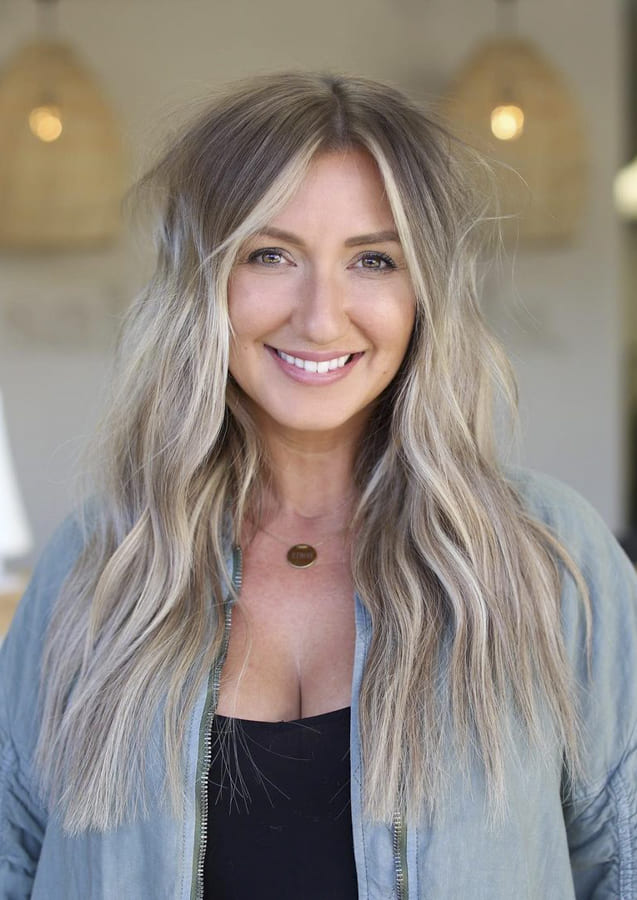 You can use many conditioning products for thin hairstyles. You can find the details later in the article.
Hairstyles ideas for Thin Hair in 2021
If you have thin and straight hair, you can use a curling iron and this will definitely work because your hair will have more volume. Another important point is the right haircut. You can have a bob haircut and style your hair as you want. If you have long thin hair you should prefer fewer layers.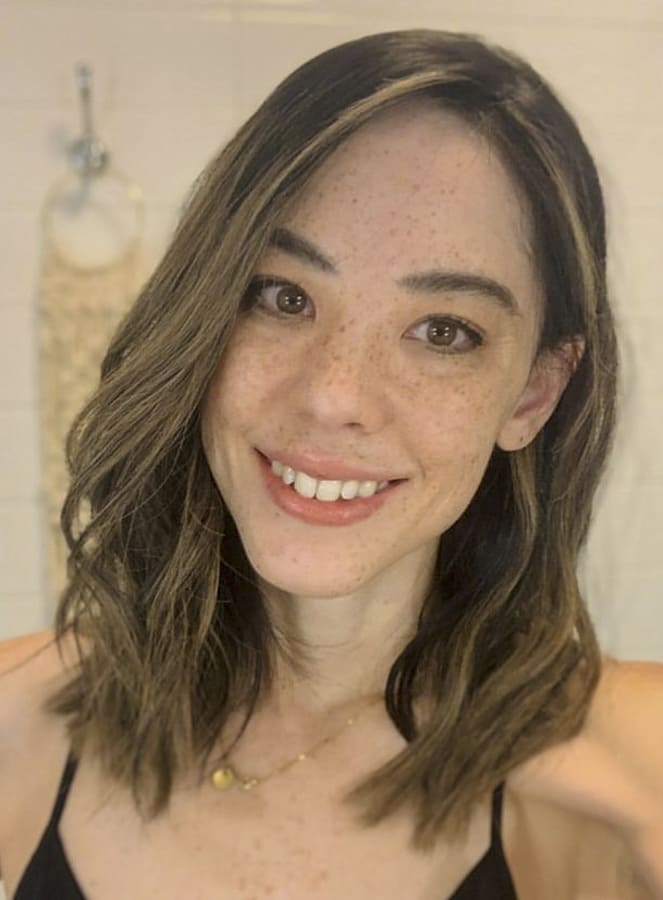 You can also use a thickening spray for your hair. This will add some texture to your hair and you will love it. The most important thing is right products and styling methods in order to make your hair look thicker. I should also say that shorter hair will also work. You can use a volume product to damp roots and then just comb your hair. Your hair will certainly look great.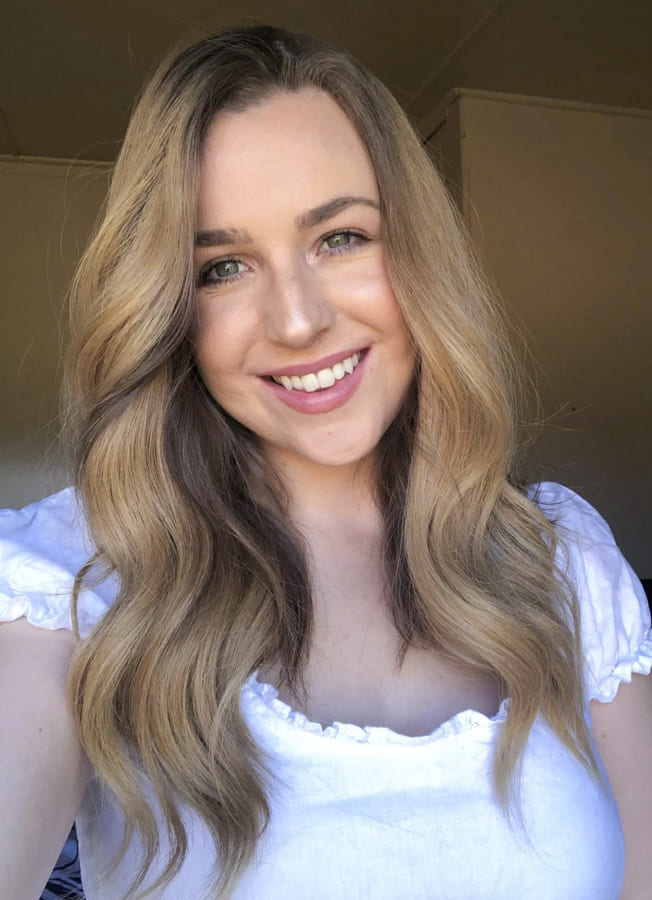 Bangs for thin hair in 2021
Now is the time to elaborate a little more on our article and examine different thin hairstyles. As you can see in the index section of the subject on thin hair, there are many popular models. I want to start with the most preferred of these. Primarily the bang hairstyles model. I believe that bang hairstyle is not the right choice. Your hair is already thin enough and has a sparse appearance. It will be a little difficult to cover your forehead with your thin hair. However, if you take good care of your hair, you can achieve this.
However, when you strengthen your hair enough, you can choose such a model. Getting ideas from your hairdresser about care products will enlighten you. Also, do not wear your hair too much. Especially in daily use, give yourself a natural image. Then try to continue with the same pattern. I recommend that you reduce the use of curlers, especially with a blow dryer. Your priority should be to rest your hair and do as little damage as possible. With good care, you'll see how impressive you can be when it comes to bangs hairstyles.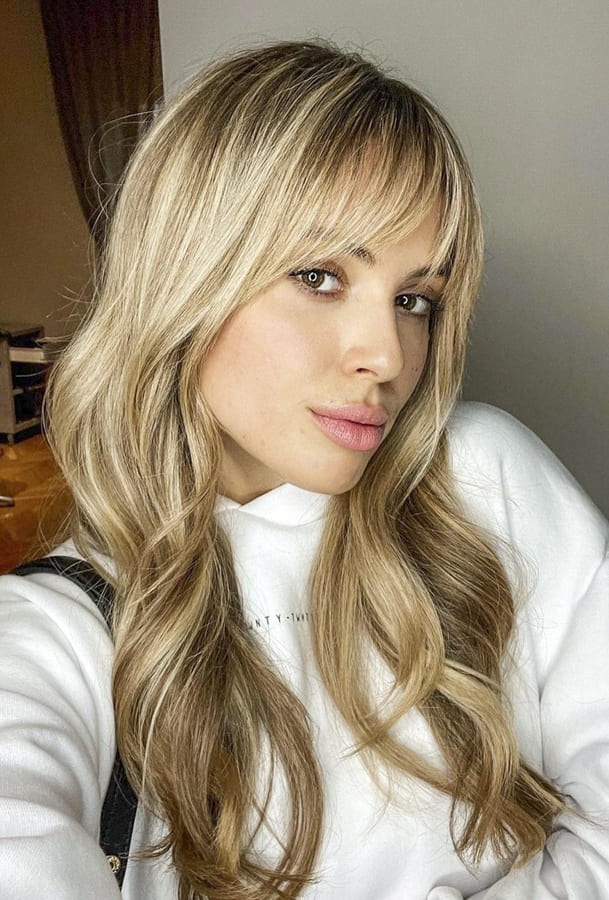 Updos for thin hair 2021
Perhaps the most effective hairstyle you can use on special occasions for fine hair is the messy hairstyle. Due to the thinness of your hair, it is very difficult to make. I agree with you on this matter. However, the help of a friend will make you very comfortable. You can try different methods to make the hair style in the picture. First, collect your hair from different angles. Then secure it with the help of a nice buckle. After applying the spray, you are ready.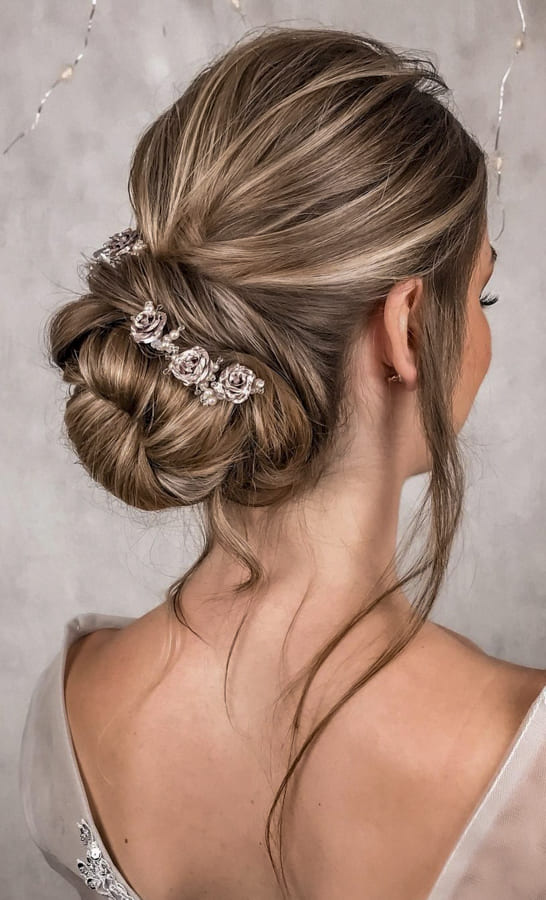 This is perhaps the simplest messy hairstyle you can do quickly before leaving the house. I cannot say that it adds much volume to your thin hair. However, if you are late for work, it is a hairstyle you can do in a few minutes in front of the mirror to get out of the house quickly. First of all, you need to separate some of the front part of the hair to sag. Then you should add a bun model to your messy hair by fluffy your hair. Do not forget to use hairpins after making the hairstyle.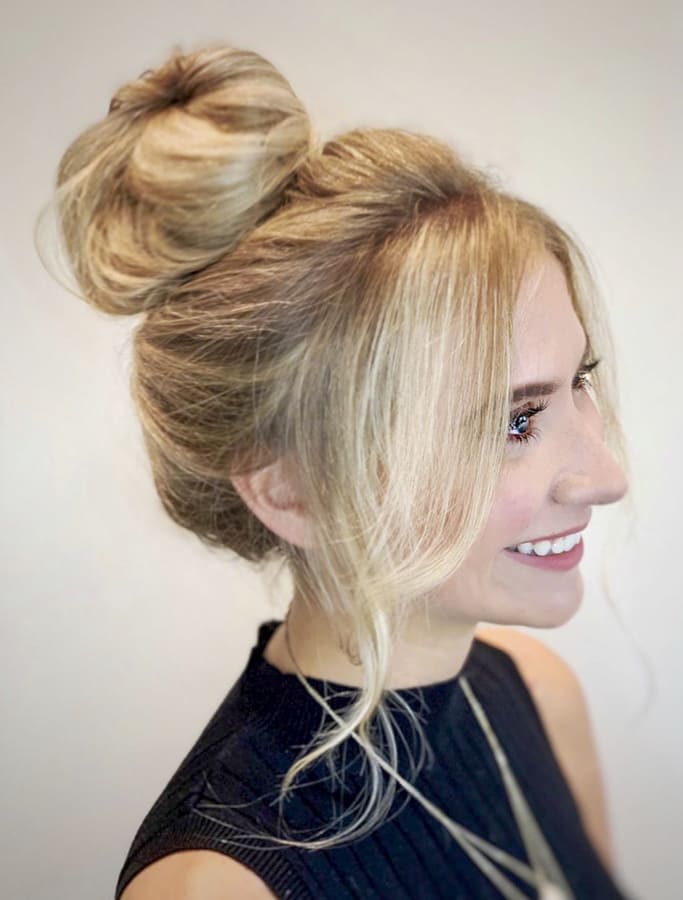 After applying care to your hair for a while, you feel that you can try different models. It is a very good development that your hair starts to get stronger, now you can try different models. Now I'm going to show you a different messy hairstyle. As you can see it is a great hair design. First of all, the hair is braided from the side in the shape of a fish tail. The knitting process is completely wrapped around the bun at the back. In this way, a beautiful appearance has emerged. It is also very impressive that the hair is decorated with flowers and a few beautiful hairpins. When you take proper care of your hair, you can get shiny hair like this.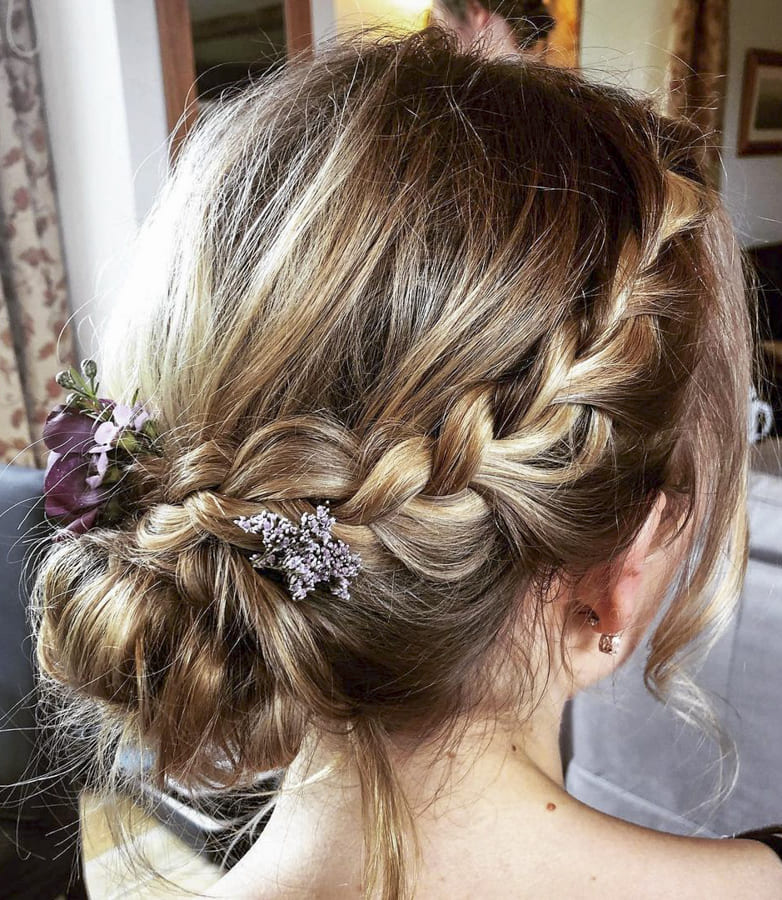 Short hairstyles for thin hair 2021
One of the priorities to choose short hair for thin hair is to have a beautiful face. You need to be careful with your makeup. Short hair can be preferred if you are very caring person. You can use your short hair mixed as in the picture below. For such a hairstyle, the haircut is very important. As you can see, a layered haircut is made. In addition, the black appearance of the hair roots adds a different charm. This prevents your hair from looking thin. There may be a different model for the year 2021.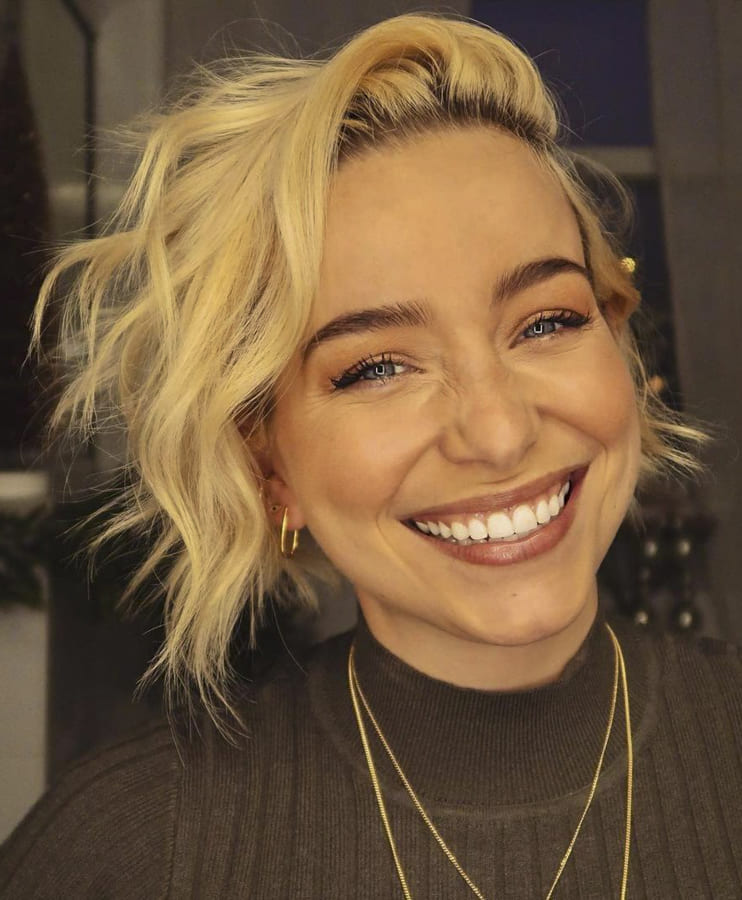 Asian women usually have thin hair. Genetically, this is the structure of your hair. Her hair looks sparse and straight. It is very difficult to see an Asian with naturally curly or wavy hair. That's why they usually use straight hairstyles for daily wear. Especially the shoulder-length hairstyle has a very common use. Although many things change in 2021, the genetics of people unfortunately do not change. Therefore, you can choose a suitable model for daily use.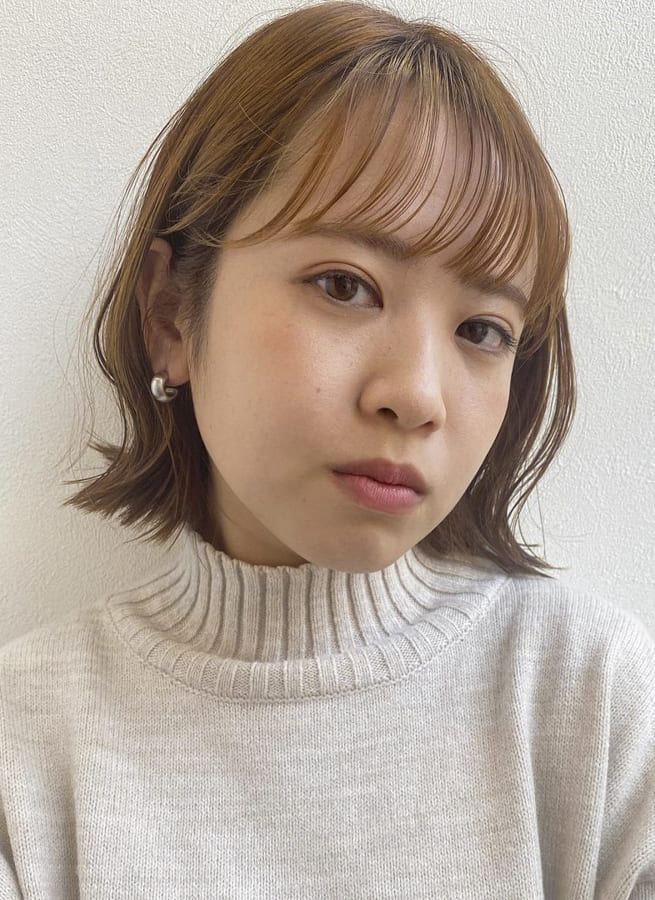 Hairstyles for thin hair over 40 in 2021
As you get older, one of the biggest problems is the damage of your hair. There are many reasons for this. The most important reason is to try to pay more attention to the hair as the age gets older. Friends, isn't it time to rest your hair a bit? You don't have to look beautiful all the time. You can wear a little bohemian style. Or you can get a nice look by combing your hair straight. Thin hair needs good care at certain intervals.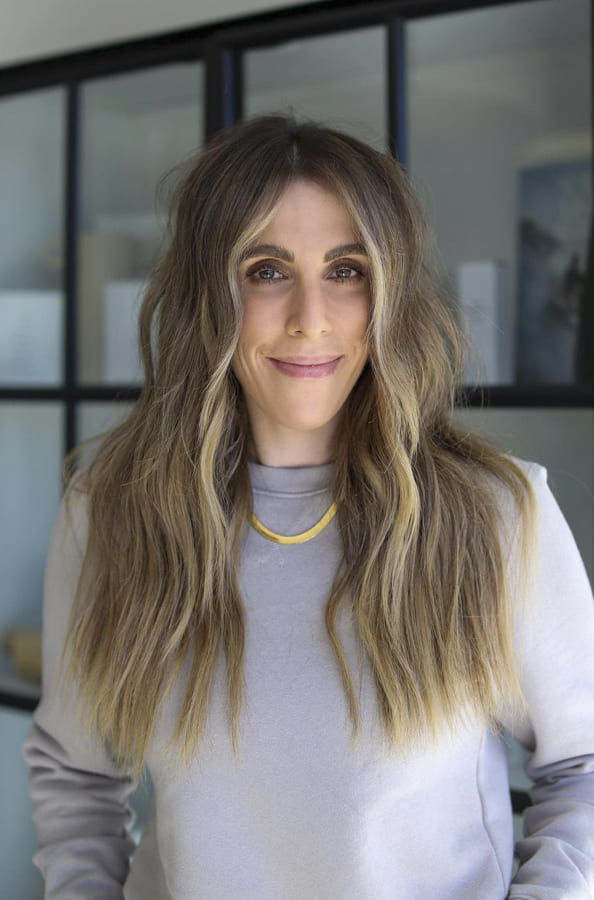 Gaining a natural look like the picture below will not make you lose anything from your beauty. Some women's hair turns gray early. That's why you have to use paint. This is a perfectly normal situation. However, you do not need to wear your thin hair with a tongs. The easiest way to do this is to look natural on your way to work. In this way, you can protect both your hair and your psychology.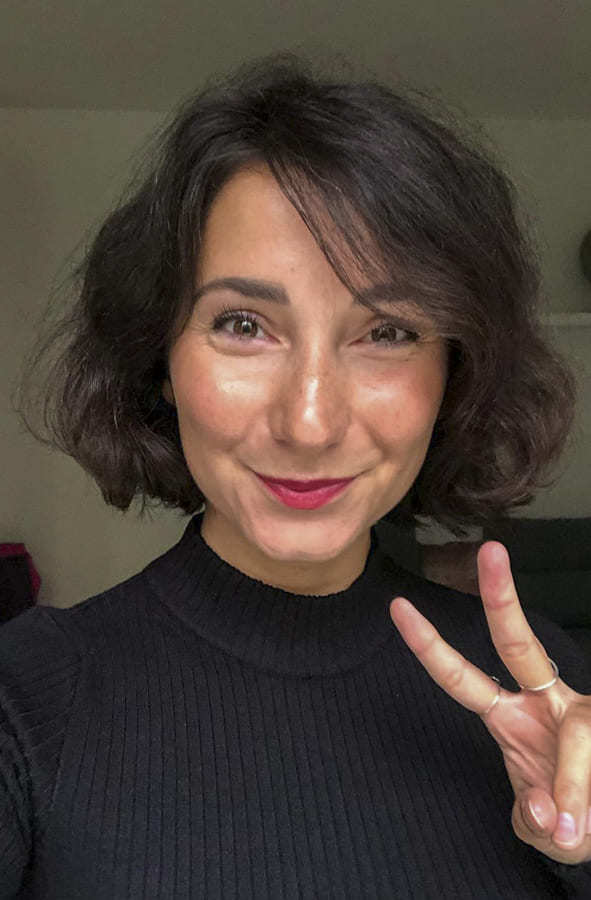 Wedding hairstyles for thin hair 2021
If you have thin hair, you must think you are the most unlucky bride. This is actually not true. You can be a beautiful bride even if you have thin hair. There are basically two ways to do this. First, you can collect your hair in the back in a messy and updo. This will hide the dullness in your hair. In addition, your facial beauty will be revealed. The second method is to use a veil. You can hide the back of your hair by using a veil.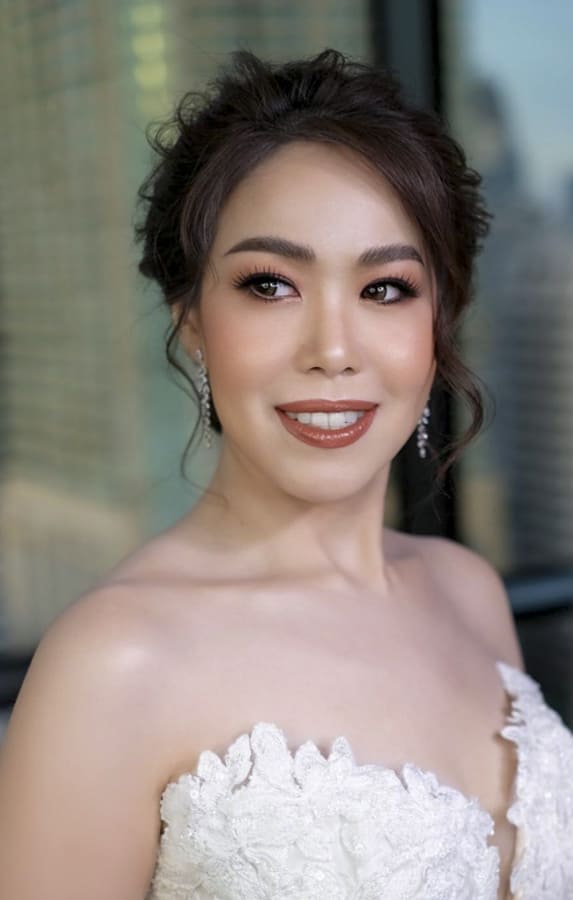 If you have very long hair, you can apply a vintage hairstyle to your hair. It will provide a nice look even if your hair is volume-free. No one will care that your hair is thin and will admire the layers in your hair. Your hair needs to be shiny. Give your hair a nice care. You can then fix your hair with spray. Your hairdresser will help you with this.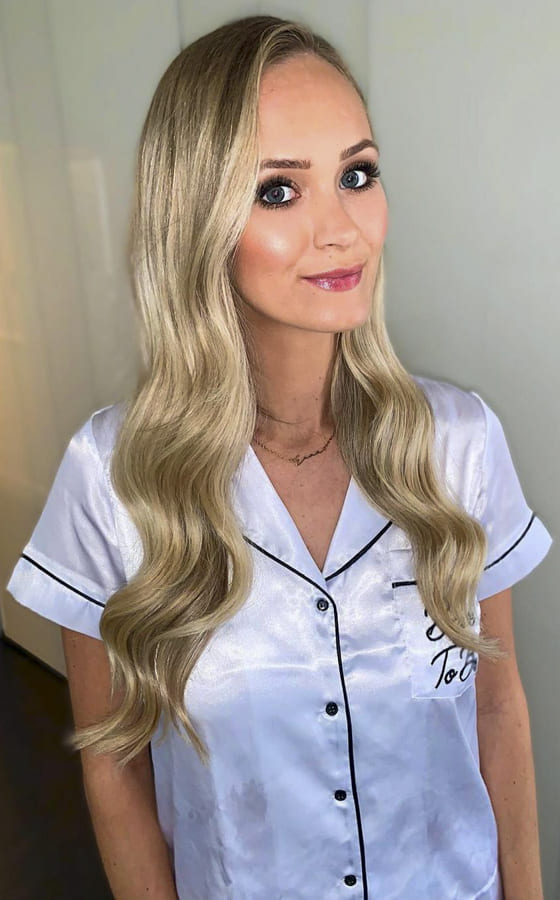 Toddler hairstyles for thin hair 2021
Now I want to touch on a subject that experienced mothers know very well but new mothers do not know much. Children are our pupils. First of all, almost all children up to the age of 2 or 3 have very thin hair. Newly grown hair begins to develop in a very weak way. The longer the hair, the stronger it will grow over time. You don't have to worry about this. It is a very easy method for boys to have their hair cut short frequently. You can start shaping after a while. However, if you allow it to stretch naturally, it will not appear as bad as you can see in the picture. I expect to see such models in many children in 2021.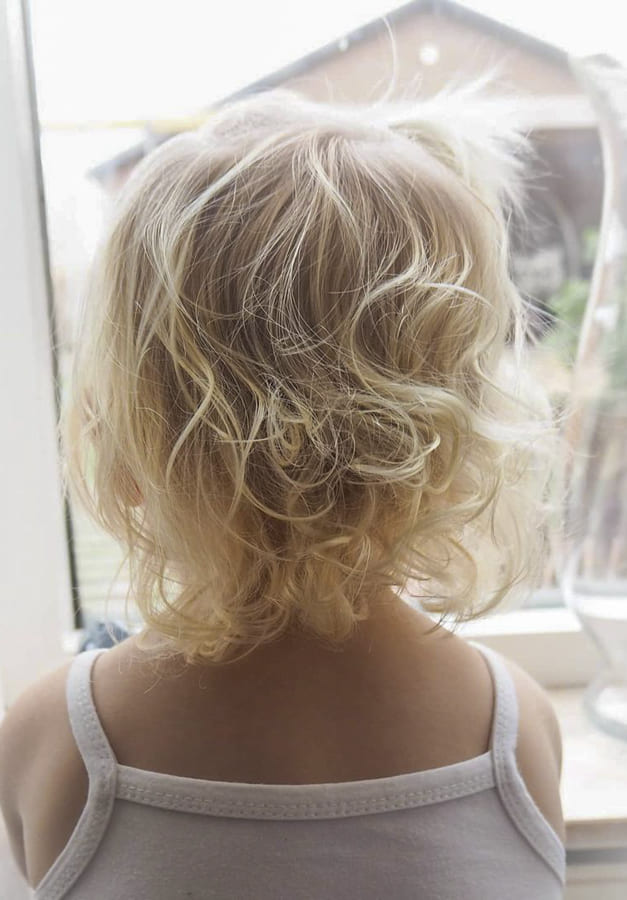 There are many options for girls. When your girls are 3 or 4 years old, you can start trying different models. However, be careful not to damage the hair too much at first. The ends of the hair will be very thin. Wait for special occasions for braid hairstyles like this. The easiest method is to collect hair in the shape of a ponytail.
Hair extensions for thin hair 2021
Many different studies have been done on this subject. It has been proven that you can make your hair look more voluminous. Now I want to give you some ideas with examples. Do you want your hair to look voluminous and full like before. There are two ways to do this. First, use a suitable shampoo for your hair. Do not say that shampoo only cleans the hair. Get rid of this misconception and start by buying the model that suits your hair from a brand you trust. Then dry and style your hair with a powerful blow dryer.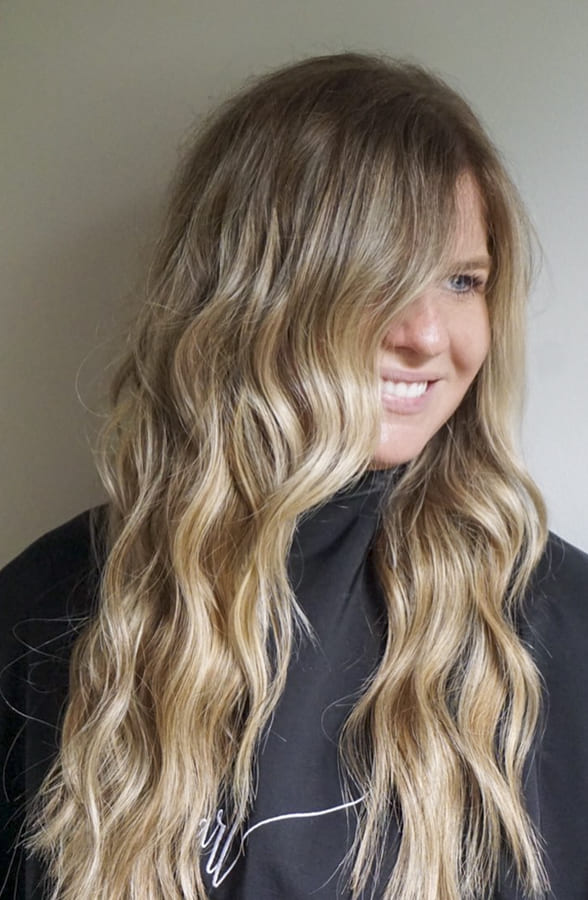 It is very difficult to obtain a hair like the one below for thin hair. It needs a long-term care. You have to pay attention to almost everything. Simply put, you should take care of your haircut. It is also very important whether your hair is oily or not. A layered look will work well for you. It is quite simple to achieve this. Apply it with a curling iron and leave your hair free. I do not recommend using a spray.