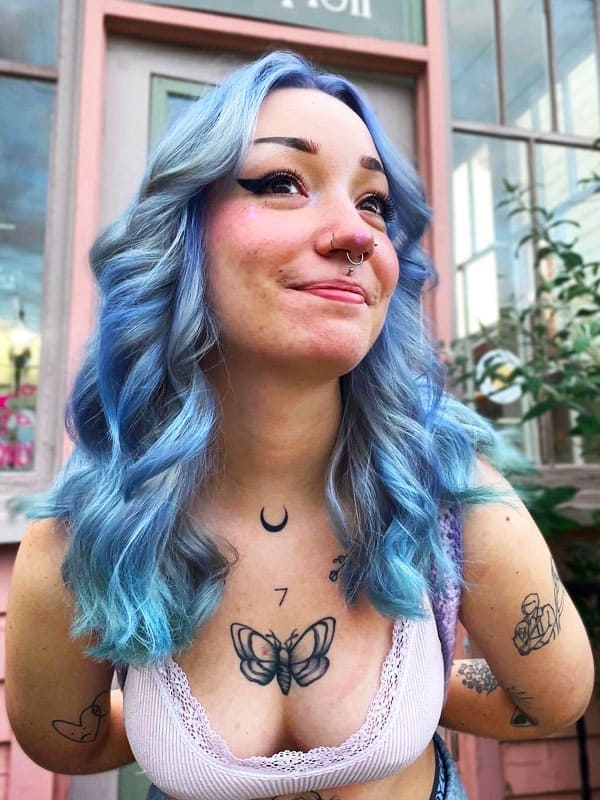 Friends, we are very excited to share a very different topic with you today. We think that it is a subject that will attract your attention and that you will love to examine it. Today, we will examine the reflection of periwinkle, that is, the harmony of blue and pink colors, on our hairstyles. We are sure that you will be very surprised when you see how two colors that are so contradictory to each other can be striking in harmony when combined.
Periwinkle Hair Blue and Pink Color Ideas 2023
Perhaps the two most daring colors to use are pink and blue. While color tones such as yellow, brown and black are the color tones that we are used to using frequently in our daily lives, we sometimes find it difficult to dare to use contradictory colors. In order to break these taboos, we strongly recommend that you read this article. There are such beautiful design examples that we are sure that you will not be able to take your eyes off these pictures and you will want to try them. So let's start our article.
Bob Ice Blue Periwinkle Hair
It is a fact that we love the bob cut hairstyle. Ladies who like to use short hair usually like this cut style very much and often use it. But don't you want to add even more air to this voluminous-looking hair? We're sure that straight black cambered bob hair looks great, but can you imagine how great ice blue bob cut periwinkle hair would look like? It is in your hands to draw the image of a completely self-confident, confident woman. You will catch all eyes with your blunt bob cut hair cut at chin level and your ice blue periwinkle color.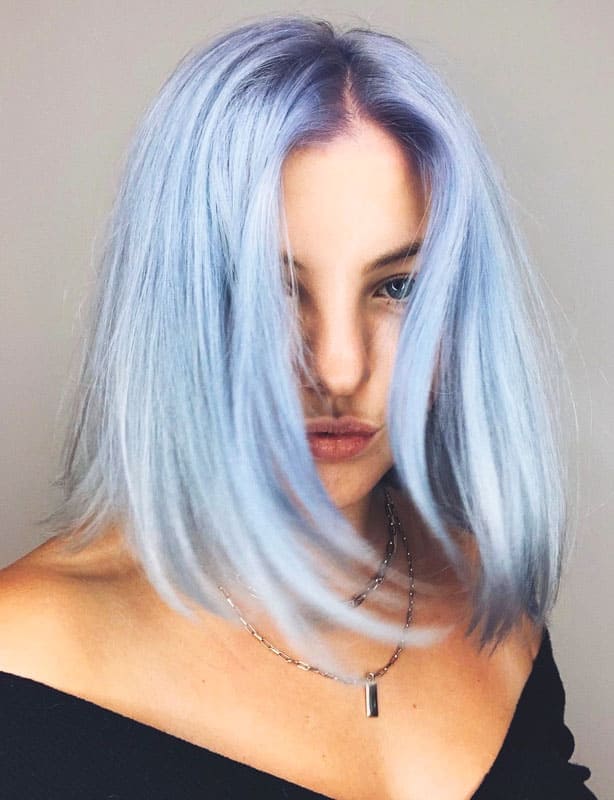 Medium Ash Blue Periwinkle Hair
I want to continue with the elegance of the blue color. This time, I will talk about the harmony of gray and blue colors in the color tone I want to show. I know you're surprised, two colors that are very unrelated to each other, right? I want you to look at the picture in the example right away. Can you believe how gorgeous ash blue and gray periwinkle hair look together? If you want a difference, even if you say you have whites in places, this hair color design is for you!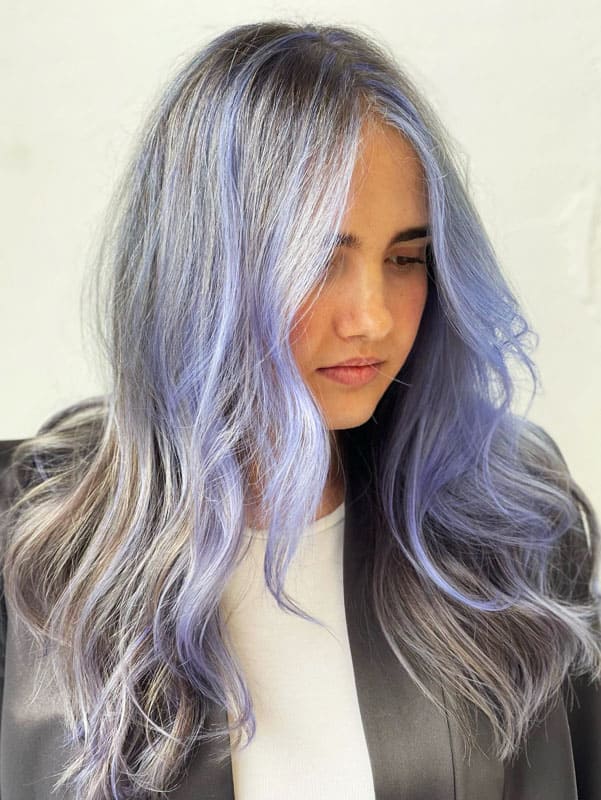 Bob Purple Periwinkle Hair With Bangs
This time we will continue with purple color periwinkle hair in our article. I think you may be wondering how such contradictory and remarkable colors will look especially in hair designs with bangs. In our example in this picture, I wanted you to see how beautiful the hair design in both bob cut bangs and purple periwinkle colors can be. Especially if you have a colorful eye color such as blue or green, these vibrant hair colors will add a very different atmosphere to you.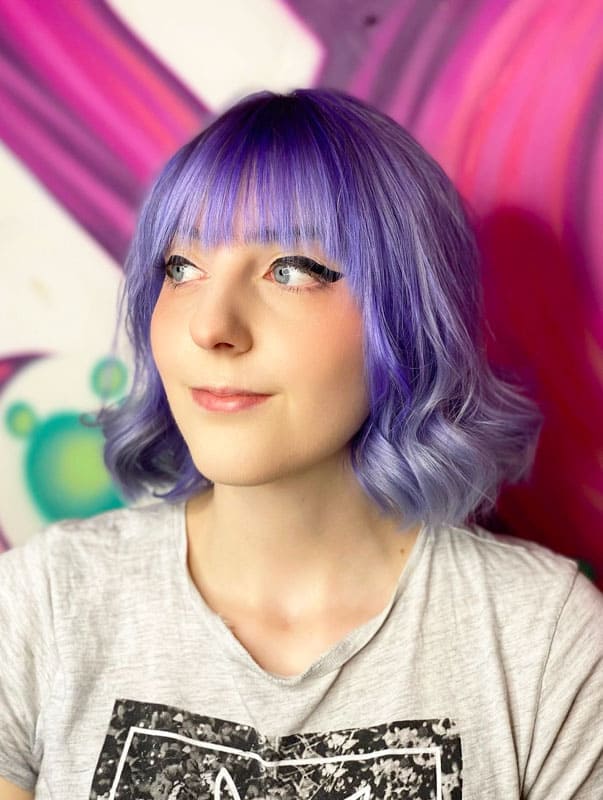 Long Straight Ice Blue Periwinkle Hair
Isn't it the biggest dream of all women to have long and strong hair? Especially if you have straight hair type. In this article, I would like to talk about the ice blue periwinkle hair color that will make a difference to your straight long hair. In fact, we gave an example of ice blue periwinkle hair for bob short hair in our article above. Now, we wanted to show you how glamorous this hair design looks on long, straight and strong hair, as in the example in the picture.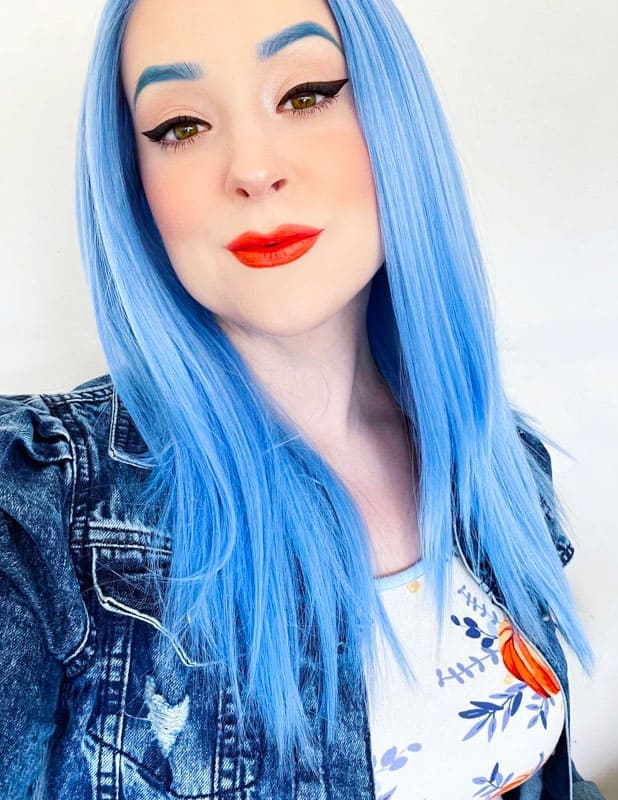 Long Straight Blue and Purple Periwinkle Hair
As we have just mentioned above, I would like to continue with different hair design examples for long and straight hair. Our hair color tones in this hair design model include the harmony of blue and purple colors. Do you think it looks great when combined with the combination of blue and purple colors and the occasional pink hue? If you have long, straight and strong hair, you might want to go crazy and try the blue and purple periwinkle hair color.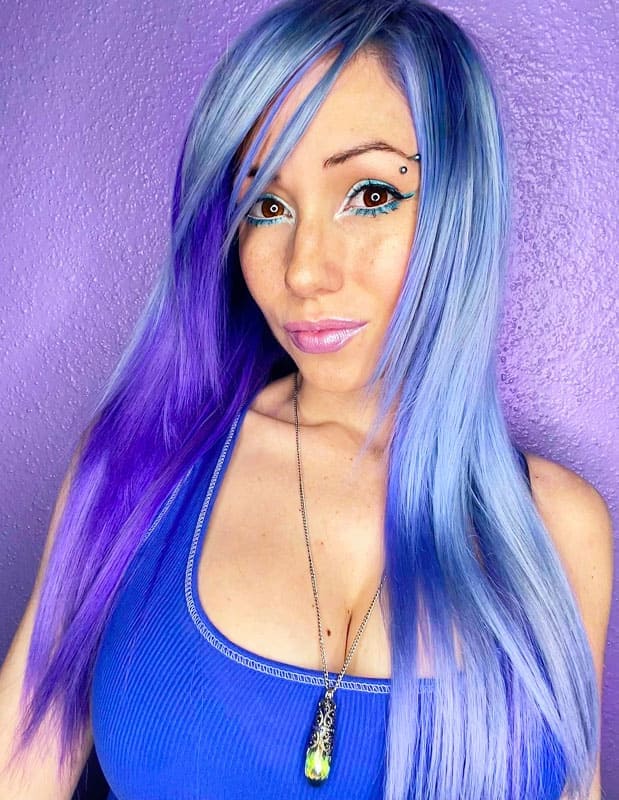 Medium Periwinkle Pink Color Hair
If you like to use your hair in medium lengths, but are you a little bored and looking for a difference? So, we recommend that you take a look at this article. In our example in this picture, I want to show you how the pink periwinkle hair color will suit your medium hair. We think you will love this lavender-like hair color, and we are sure that it will match well with light nude makeup tones.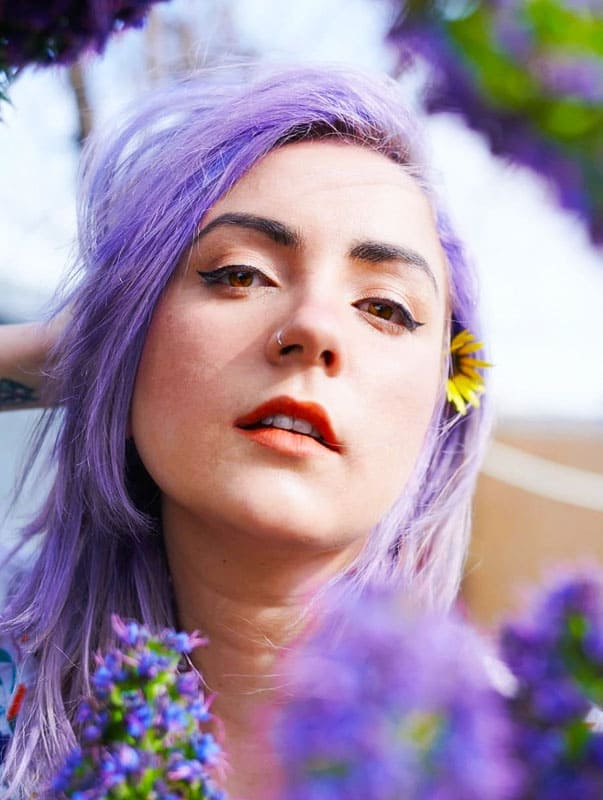 Wavy Long Rainbow Periwinkle Hair
Ladies who love to use long hair, I come with a great suggestion for you today. I'm sure you will get your attention with very vibrant and crazy rainbow hair. Our example in this picture is the best proof of this. Rainbow periwinkle hair colors, dominated by blue, orange, yellow and green tones, will look quite different on your long wavy hair. There is no doubt that you will draw all eyes on you. If you're crazy and brave enough to try it, don't waste time getting this assertive look.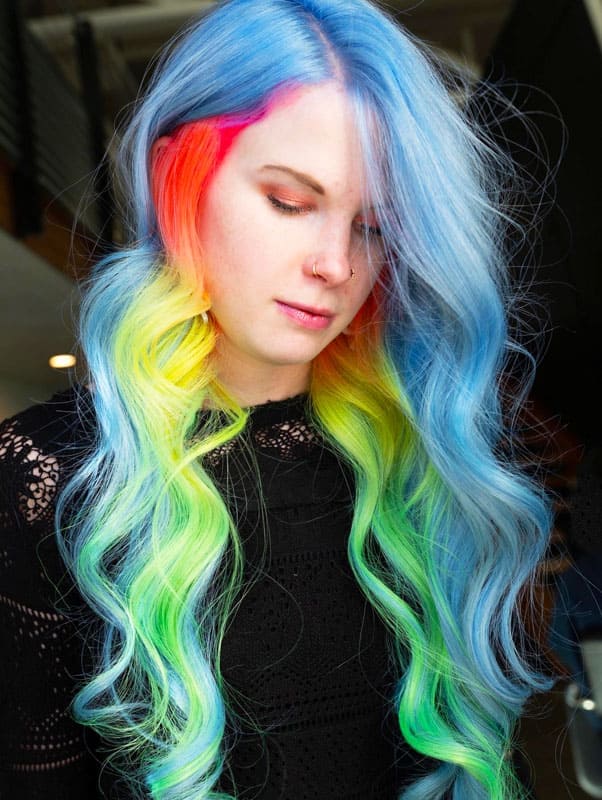 Short Pixie Blue Periwinkle Hair
Short hair is indispensable for some women. When you get used to its comfort, you can't give up and don't want to use long hair. But having short hair doesn't require you to look like everyone else. We came with a great color suggestion for your short pixie hair. Blue periwinkle hair tints! We wanted to show you how beautiful it can look with an example that we think you will like. We are sure that it will look great on you, especially if you have blue eyes.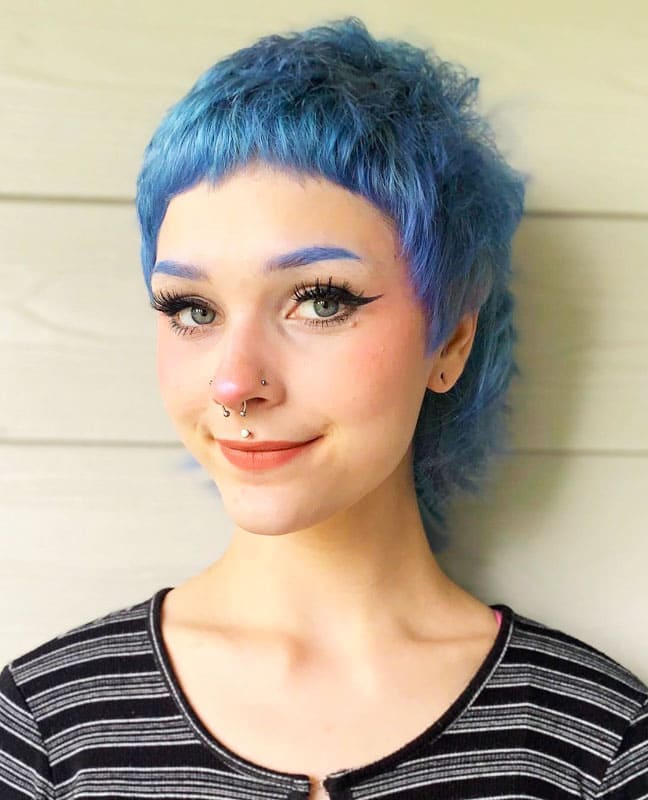 Dark Blue Bob Periwinkle Hair
We are sure that the dark blue bob periwinkle hairstyle is not a hair design that you are used to seeing on the outside. However, if you have used blue and black colors before, we think you will love this color as well. In the example in this picture, we see the harmony of the dark blue color tone with the skin color of a young girl with a bob cut hair style that extends under the chin. The harmony of her hair color with her tattoos and denim style is also striking.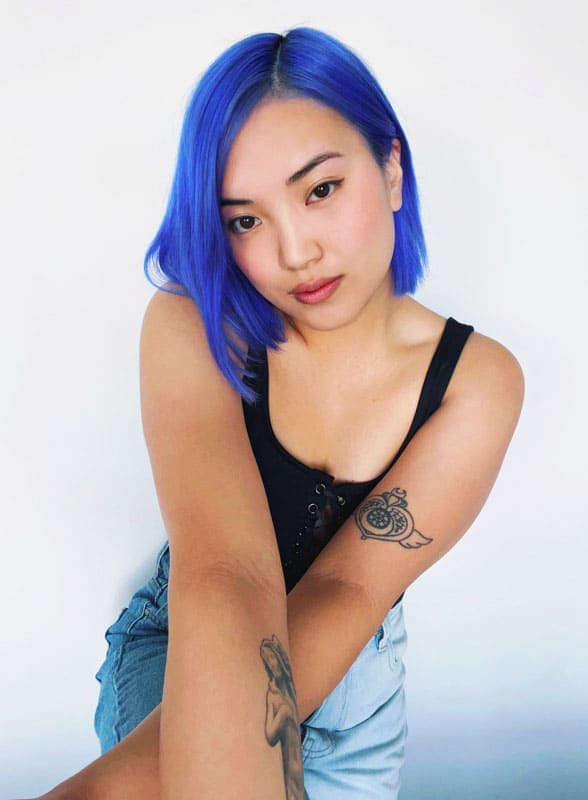 Short Bob Side Braided Periwinkle Hair
Here I want to show you another hair design that I think you will like very much. Who said that short hair cannot be braided from the side? In the example I want to show, there is both a different color tone of blue and gray, namely ash blue periwinkle hair color, as well as a short bob style side braid model. This girl, who draws attention with her deep blue eyes and beautiful dress, reflects the beauty of ash blue periwinkle hair design with short bob side braids.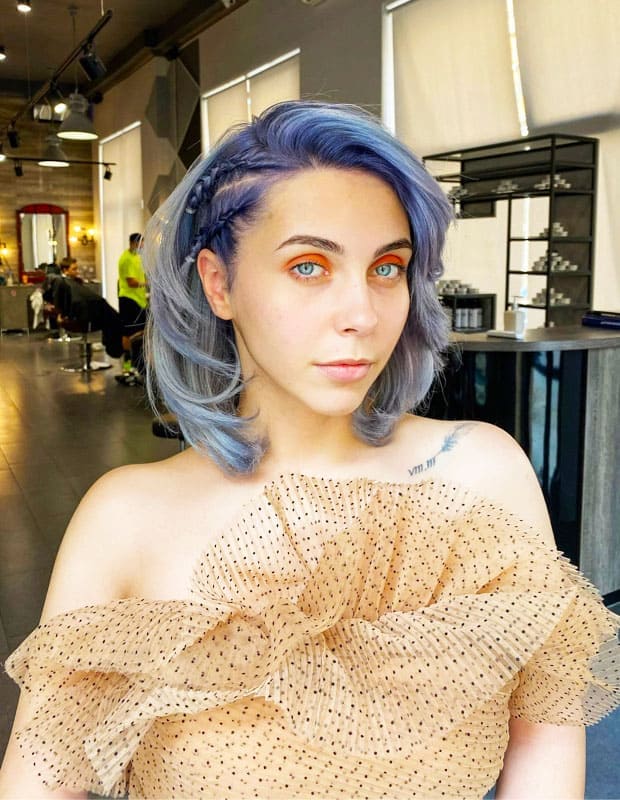 Short Curly Pink Periwinkle Hair
Generally, our women with curly hair always complain because of the difficulty of use. They desire to have straight hair instead of curly hair. However, having curly hair is a huge advantage and you will attract attention with the beauty of your cool hair in every environment you enter. In our example in this picture, we see the beauty of our young girl, who has a short bob cut and curly cool hair, with her pink periwinkle hair.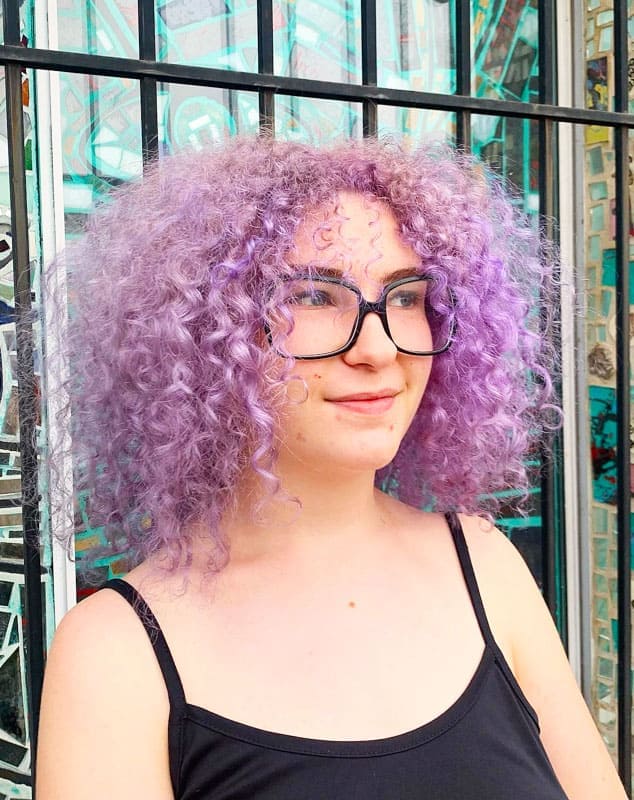 Medium Pink and Blue Periwinkle Ombre Hair
We have given many different examples of pink and blue hair designs above. However, we did not mention ombre hair. In our example in this picture, we see that the ombre process is done with pink periwinkle color on blue periwinkle hair. In this hair design, which has a very different and lively appearance, we see that light curls are provided to the hair with a water wave. If you want, you can also choose straight. It's up to you to look different!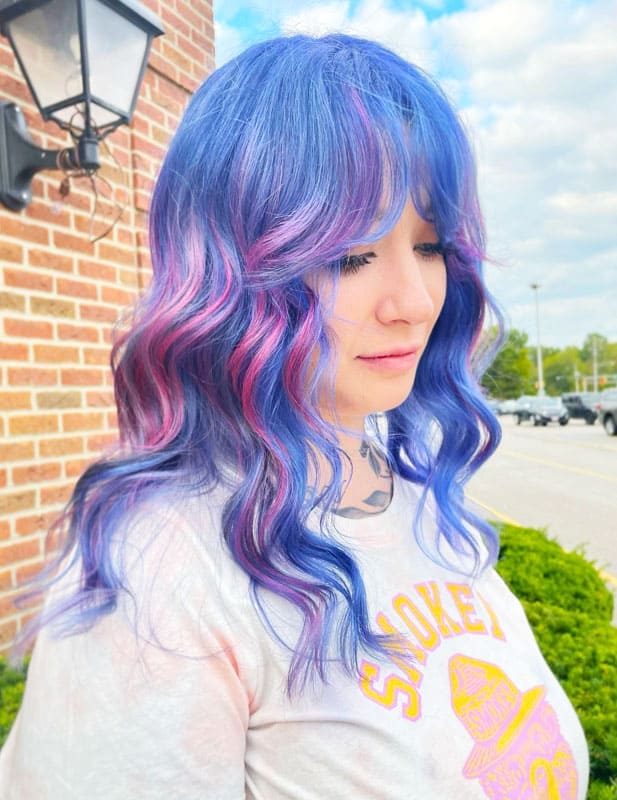 Long Straight Light Blue Ombre Periwinkle Hair
Long and straight hair is definitely one of the favorite hair types of women, as I mentioned before. In our example in this picture, we see the perfection of the light blue ombre hue applied on long, straight and strong hair. If you want to look dazzling like this young lady who has a fascinating beauty with her smoky eye makeup, you should definitely consider getting the light blue ombre process. You will amaze everyone with your light blue periwinkle hair color!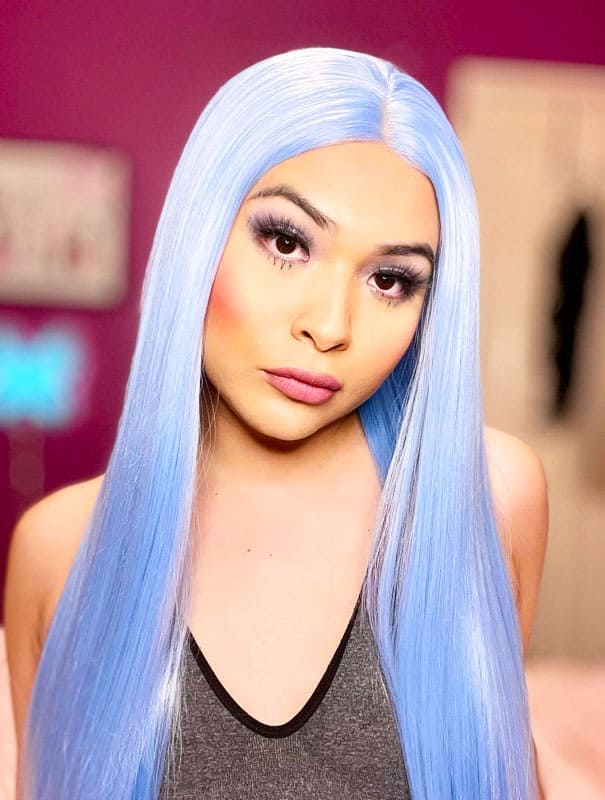 Short Bob Straight Periwinkle Hair
We have already mentioned the beauty and indispensability of short hair. We would like to share with you a hair design that we think will mark the summer of 2023 in particular. If you have straight and relatively sparse hair, you should apply a bob cut to your straight hair to make your hair look more voluminous. You can look different from everyone else by applying periwinkle hair colors such as pink, purple, blue and their tones to your short bob cut hair.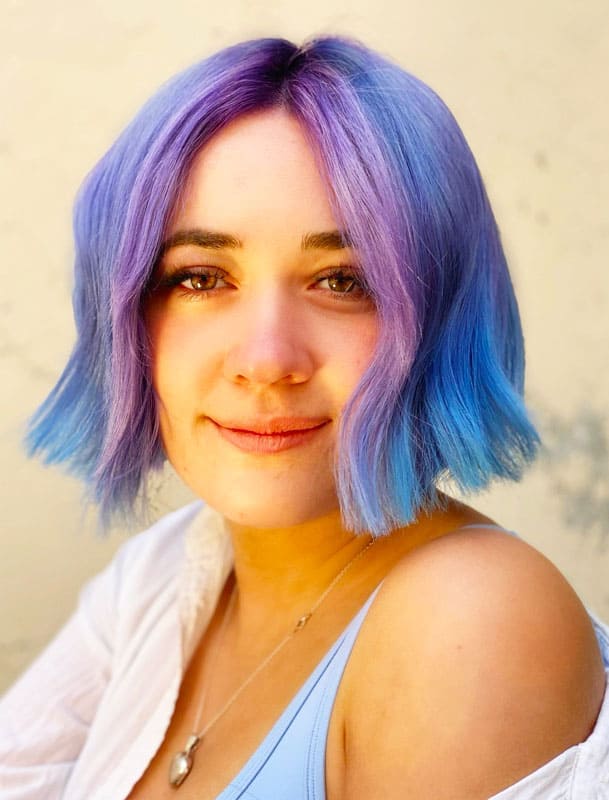 Wavy Blue and Grey Periwinkle Hair
Blue and gray periwinkle hair hues are definitely very eye-catching and eye-catching colors. These color tones, also called ash blue, are actually a very suitable color tone for hair types of all lengths and styles. In the example in this picture, we see that blue and gray periwinkle hair color is applied on long wavy hair. If you like this hairstyle that looks like an ombre, we definitely recommend you to try it.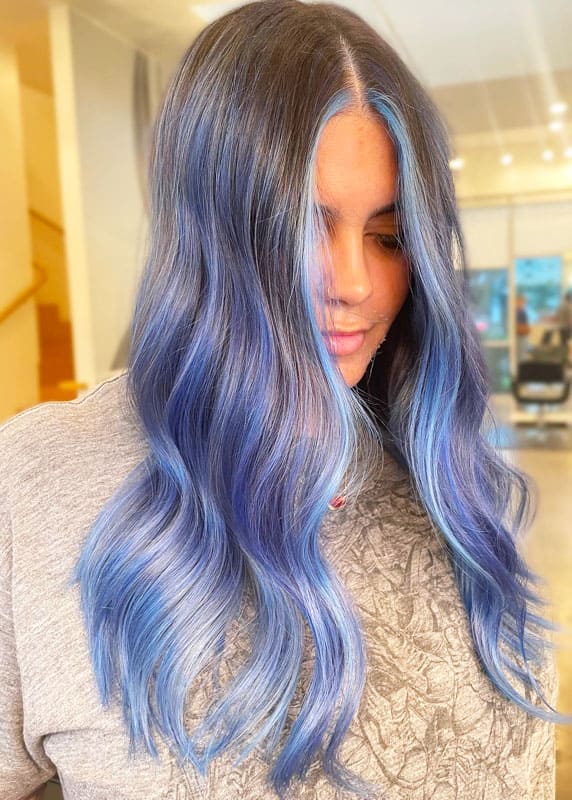 Long Wavy Periwinkle Hair
I would like to show you another example of long wavy periwinkle hair. In this example, where the bangs are energized by blow-drying, the beauty of strong, wavy long hair is almost dazzling. I think you will like the purple and gray periwinkle hair design that she integrates with her plain nude make-up. If you wish, you can diversify these color tones.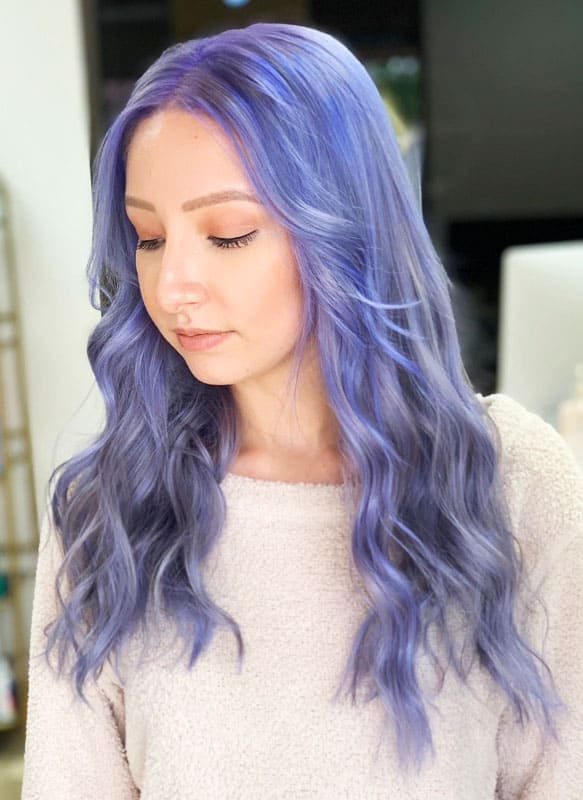 Short Bob Periwinkle Hair with Bangs
Another example for hair with bangs. In this example of thin and sparse hair, we see that blue periwinkle hair color is applied to short bob cut hair. The use of bob cut hair without leaving it straight and using it curly also made the hair look much more voluminous and cambered. Isn't it very nice that this young girl's hair looks very natural and sweet despite having a different color tone? You can also consider using blue periwinkle hair color for your short bob cut hair with bangs.