If your hair is long, that means you are lucky. Because, long hair has many advantages and options. You can try any hairstyle you want. There are many hairstyles for long hair such as messy bun, messy updo, ponytail or side bun. You can catch a casual look if you choose a messy hairstyle for your long hair. Messy hairstyles look sexy and attractive.
Messy Hairstyles For Long Hair
If you want a different look, you can prefer a messy hairstyle with braids. Braided hair is perfect and suits almost every hairstyle. Some occasions require messy hairstyles. If you are going to attend such an occasion, you should definitely choose a messy hairstyle. In order to create a messy hairstyle, use some styling products after washing your hair and style it with your hands.
After styling your hair, you can use a hair spray to maintain the style. After styling your hair, wear a dress that suits your hair. A good combination of dress and hair will take the attention of everyone around you. If you don't have much information about which messy hairstyle to wear or how to style it, you can check out our pictures and find the best for you.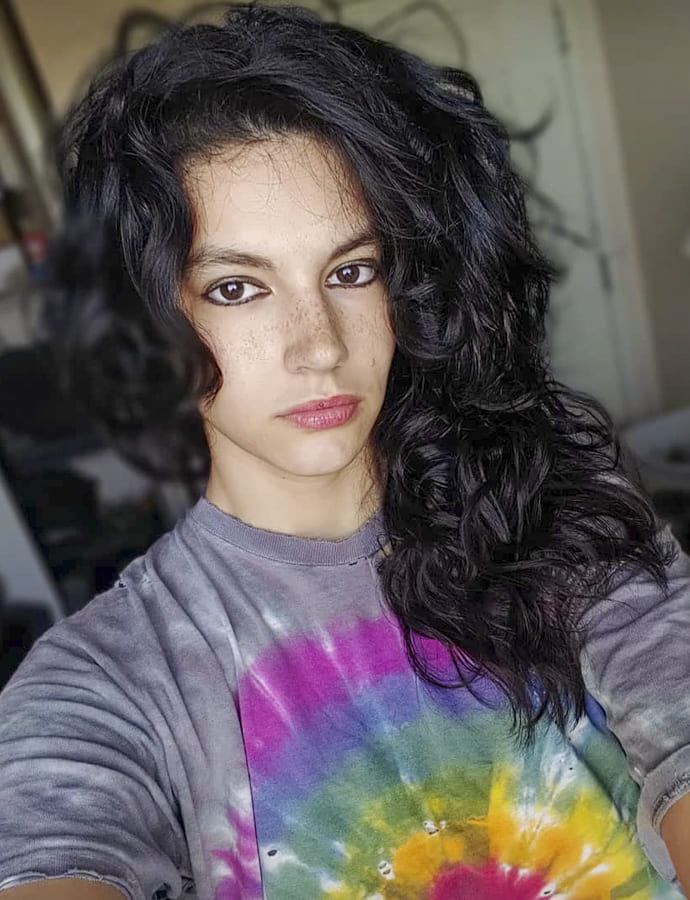 Messy bun for long hair
The bun is a very popular choice among messy hairstyles. First of all, the most important reason why this hairstyle is preferred more, you can easily prepare at home. As you can see in the first picture, it was prepared by the hairdresser. In the second picture, it is prepared at home. There is hardly any difference between the two. It is almost impossible to distinguish. However, the messy hair is interesting. Especially young girls prefer this model. I don't expect it to be popular among working women in 2021. Because of the pandemic, everyone started to spend time at home. Women can spend more time taking care of their hair.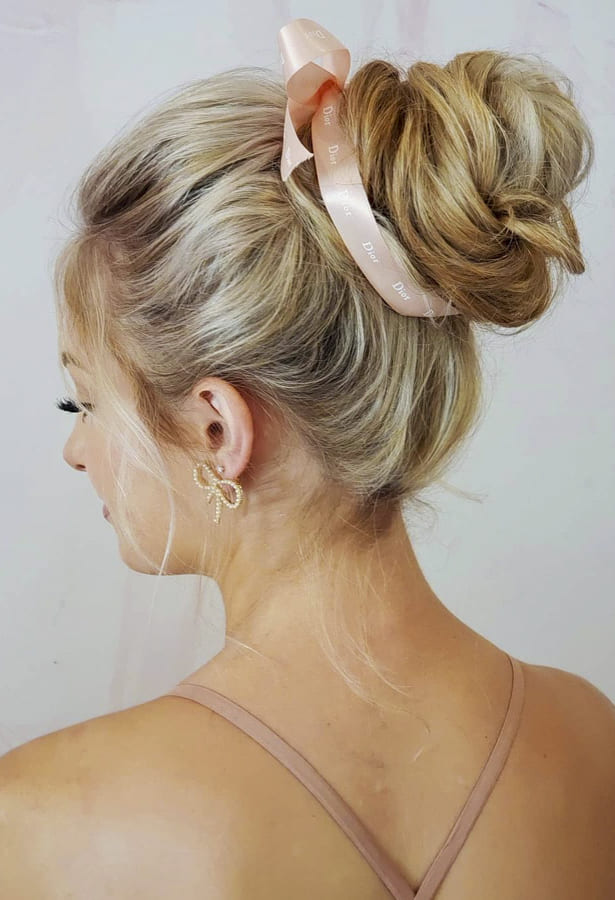 First of all, we can't ignore that messy hairstyle looks very pretty on young girls. One of the most important reasons for this is related to lifestyle. Young girls have more free spirit. Apart from that, women prefer this type of hair bun at home. You can see from this picture that she looks very nice even with makeup. There is no need to explain how simple it is to build.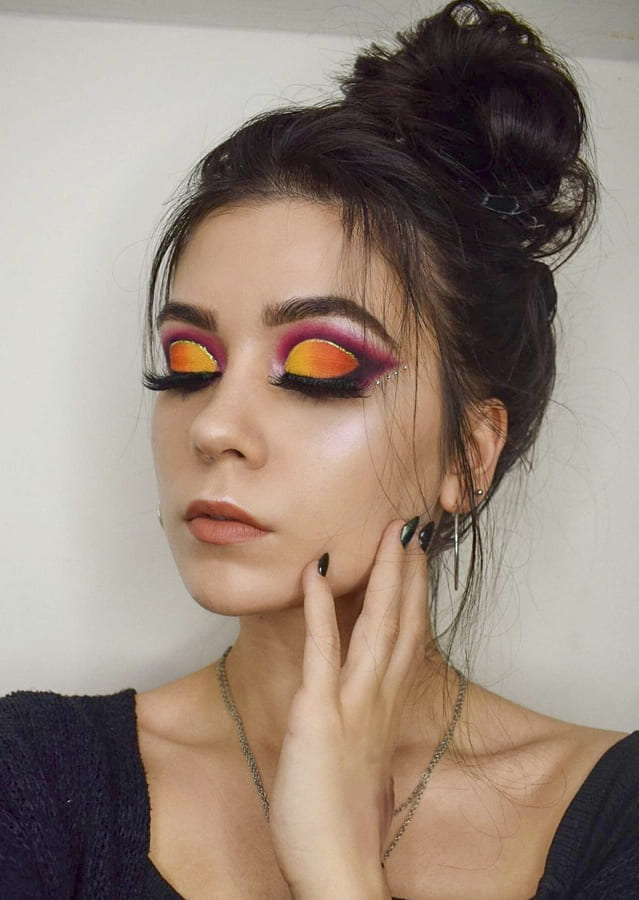 Long messy bob hairstyles
Bob hairstyles for long hair are a very rare model. One of the biggest reasons for this is that it is difficult to maintain. Long hair wears out very quickly. It will not appear as a straight line as the ends are broken. If you take good care of your hair, you can also achieve this. However, I do not find the bob hairstyle very suitable for messy long hairstyles. The best part of messy hairstyles is that they are messy anyway. I am not saying that the hair is neglected. I'm talking about the natural look of the hair.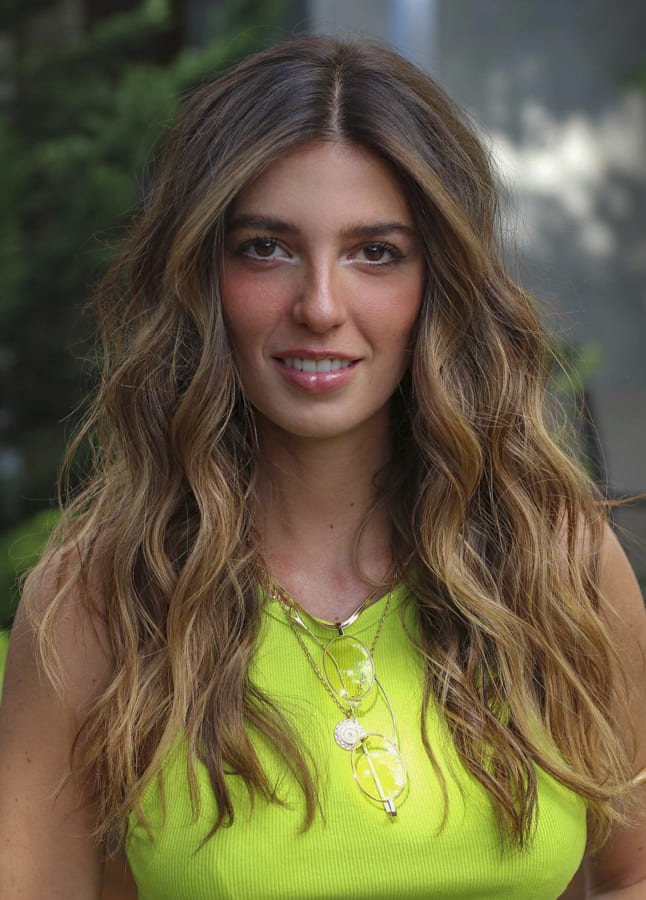 Easy messy bun for long hair
Are you looking for an easy hairstyle? The messy hairstyle is just what you are looking for. First of all, Are you suitable to choose this hairstyle? To go to work? It may be a very correct choice. It is one of the models preferred by young women. She is also the favorite model of her teenage girls going to school. Choose the shape that best suits your face for the messy bun hairstyle. The woman you see in the picture has a slim face structure. That's why she left some hair on the sides. Buddha made the hair more messy. Girls who do this hair while going to school may not be very pleased. Because you may have to constantly correct it while writing.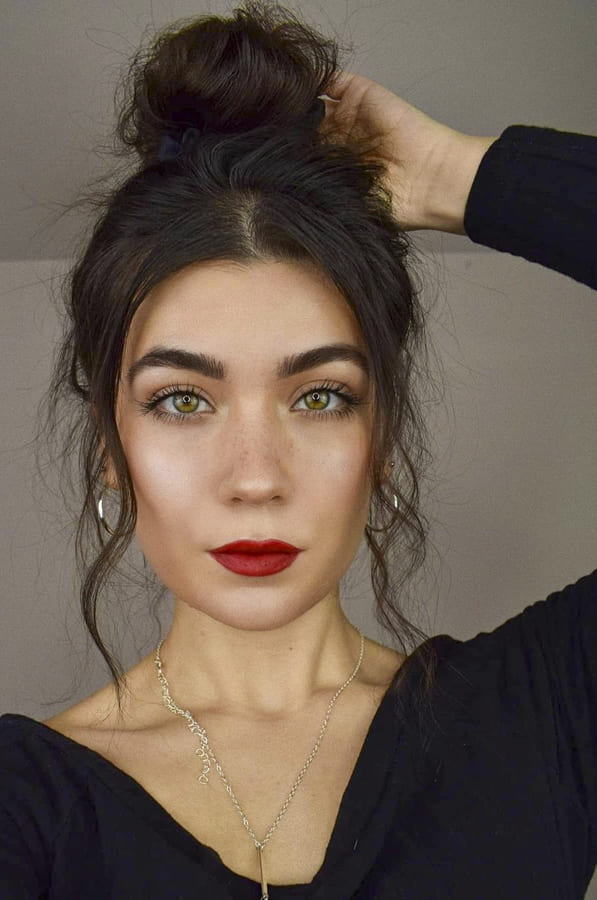 This is the view of the same model from a different angle. Remember, it is very important that your hairstyle matches your face shape. First, get in front of the mirror. Start experimenting. Try to find the messy bun hairstyle that best suits your face. Try combining your hair at different angles. You don't need to tie your hair. First, collect your hair with your hands. Fix the model you like the most. Or you can take photos and show them to your friends, and you can get their ideas.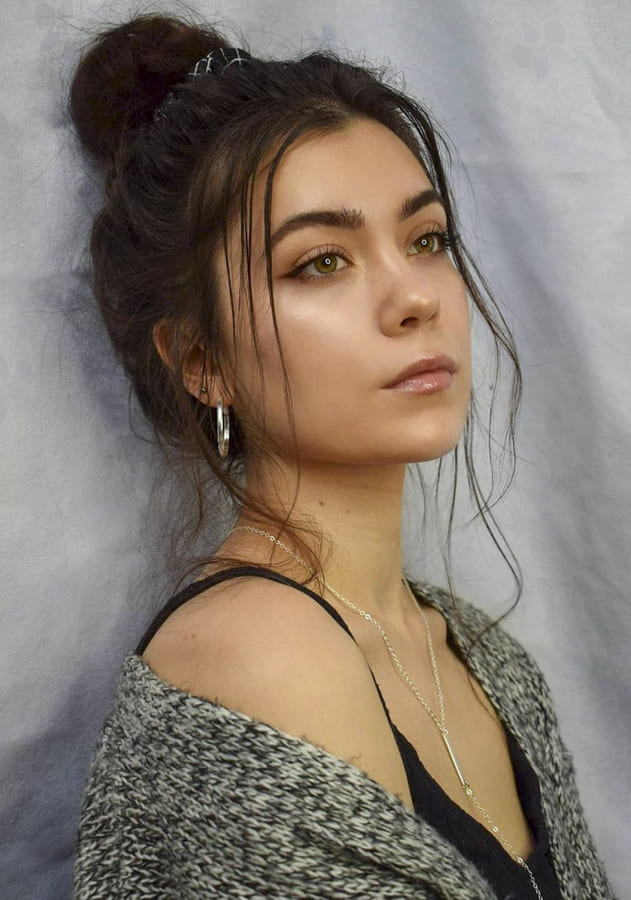 Messy updos for long hair
It's really hard to fix updo and messy hairstyles. First of all, you should make the updo hair a little short. You can then tie your hair. I will suggest two pictures on this subject for you. The first of these is an updo messy hairstyle crafted with fine stranded hair. I think the color of the hair that catches the most attention in this picture. The different color seems to increase the messy look. What is your opinion?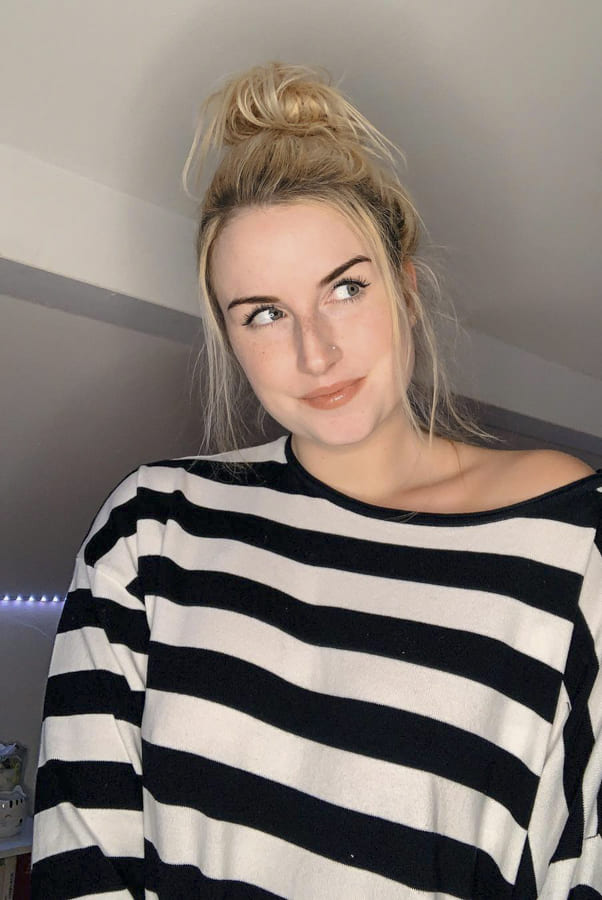 When viewed from the profile, there is a very updo hair appearance. Actually, the hair doesn't look messy. More precisely, the bun part of the hair looks messy. There is a pattern on the sides of the hair. So does it suit your style? I think it is a very suitable model for normal daily use. You can do your hair this way while going to school or going to work The people around will not be able to take their eyes off you. The biggest reason for this is that it reveals your facial beauty.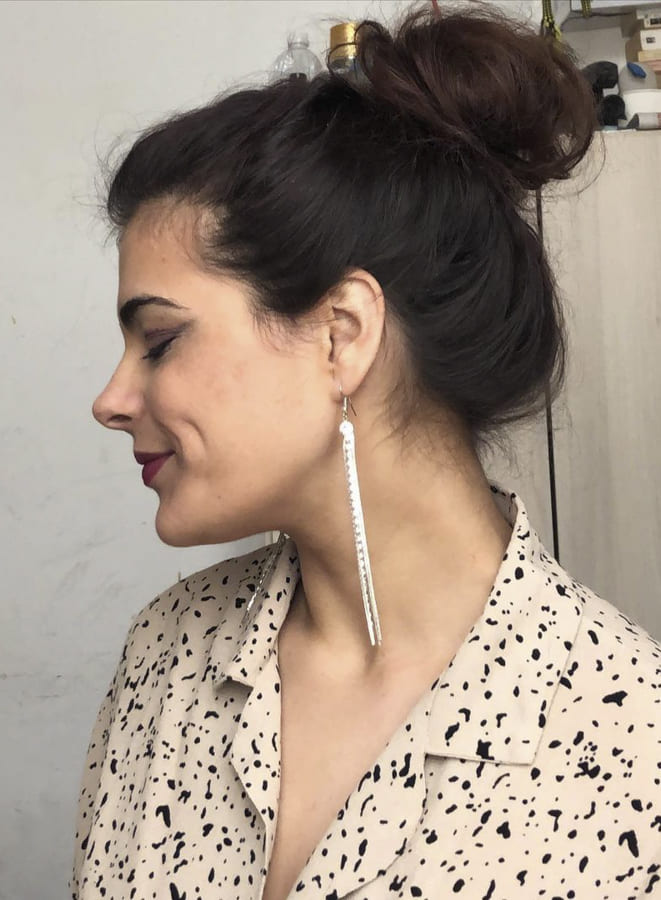 Loose bun hairstyles for long hair
Perhaps the most preferred hair style in loose bun models is the messy hairstyle. The reason for this is that the natural appearance is at the forefront. The hair is in a way to cover the neck. You can usually see this hairstyle on women working in formal jobs. Especially in professionals such as teachers and doctors. You can choose such a hairstyle for small formal celebrations. The loose messy bun model can be a nice model for you when going for a job interview.