You are making the last preparations for your wedding but haven't still decided what hairstyle to wear on this most beautiful day of your life. We know that you want to look beautiful on this unique day and the eyes of everyone will be on you. For this important event, there are many hairstyles you can choose like messy bun, side bun, ponytail or classic updo.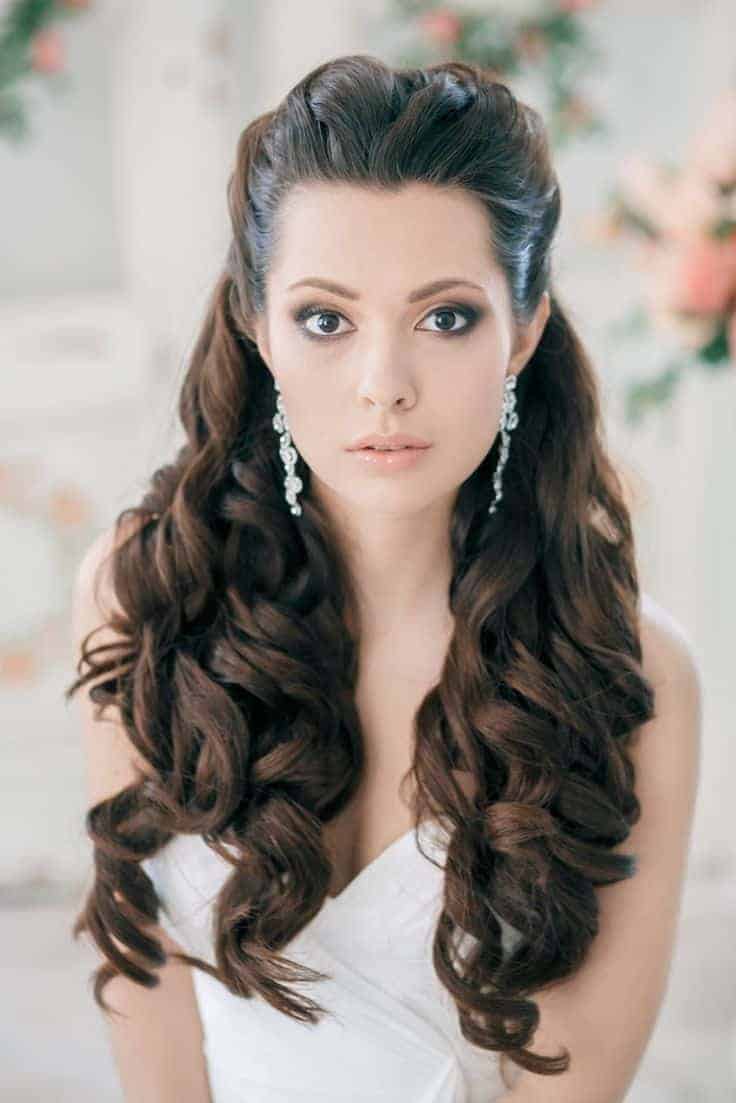 But above all, one of the most attractive and stylish hairstyles is a half up half down hairstyle for your wedding. Actually, many brides choose to wear half up half down wedding hairstyle because it is just one of the best hairstyles for weddings. But, you should have an experienced hairstylist because you don't want to have an exaggerated hair.

If you just go to the hairdresser that you have known for years, it would be better because it is always good to have someone to trust. There are various half up half down hairstyles that you can choose for your wedding but if you haven't still decided on a certain hairstyle, you can check out our gallery to find the most suitable half up half down hairstyle in your wedding.