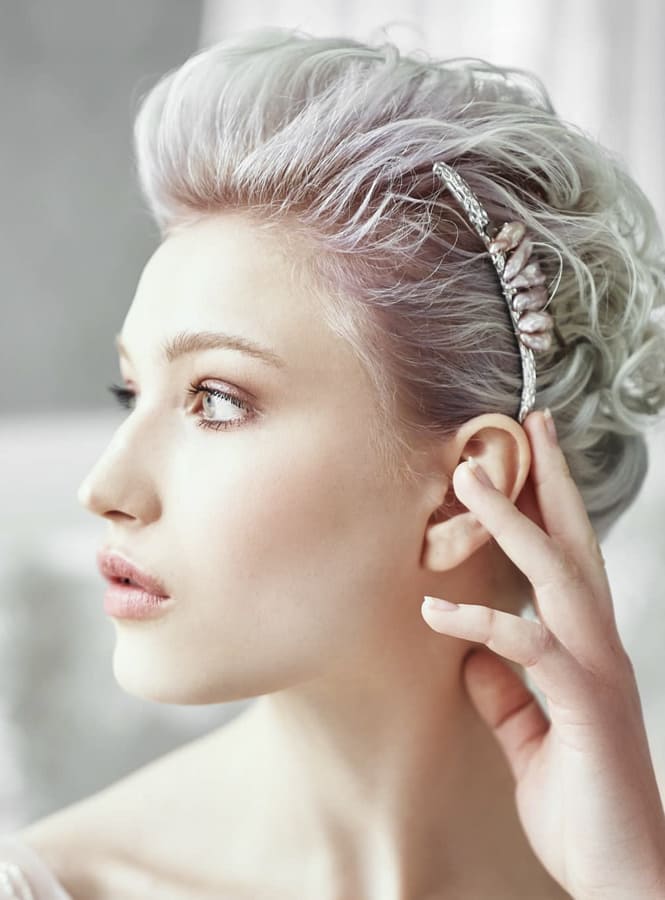 Your wedding day is at the door! And we know that you are really excited. This day is your most important day of your life. You want to look great and strike everyone with admiration. Brides with long hair don't have much trouble about wedding hairstyle but short hair brides have to look for the most glamourous hairstyle in order to look fantastic on this unique day.
Wedding Hairstyles for Short Hair 2021
Don't worry! Even if your hair is short you can have many styles. First of all, you can add flowers or various accessories to make your hair look more stylish. You can let your hair free and curl it up if your hair isn't too short. You just need to tell your hairdresser what you want.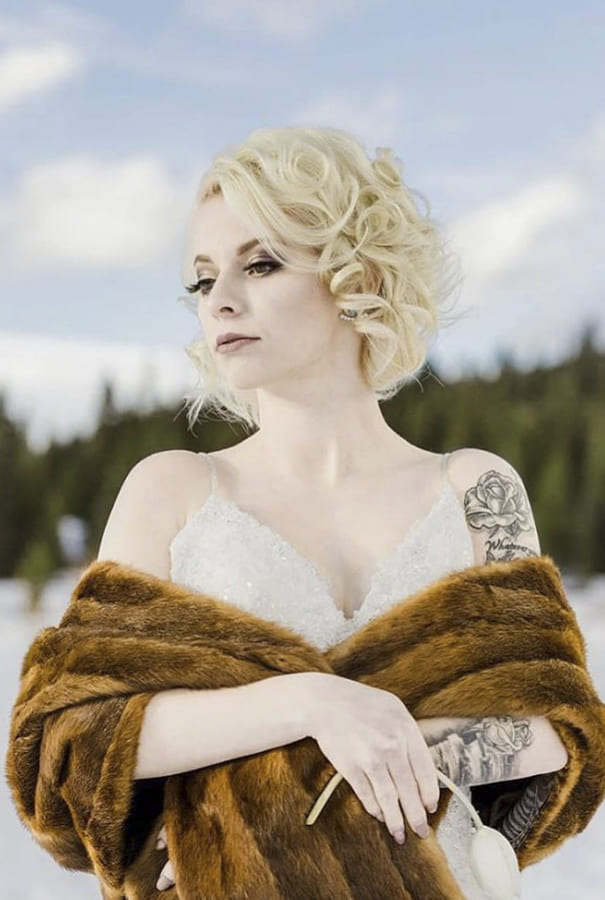 If your hair is thin, you can make it look thicker by using a good product. As we said before it is better to use an eye-catching accessory. In this way, people around you won't take their eyes off you. On your wedding day, you will be the most glamorous girl with your short hair that your hairdresser has styled as you desired. Don't forget. You are as lucky as those having long hair.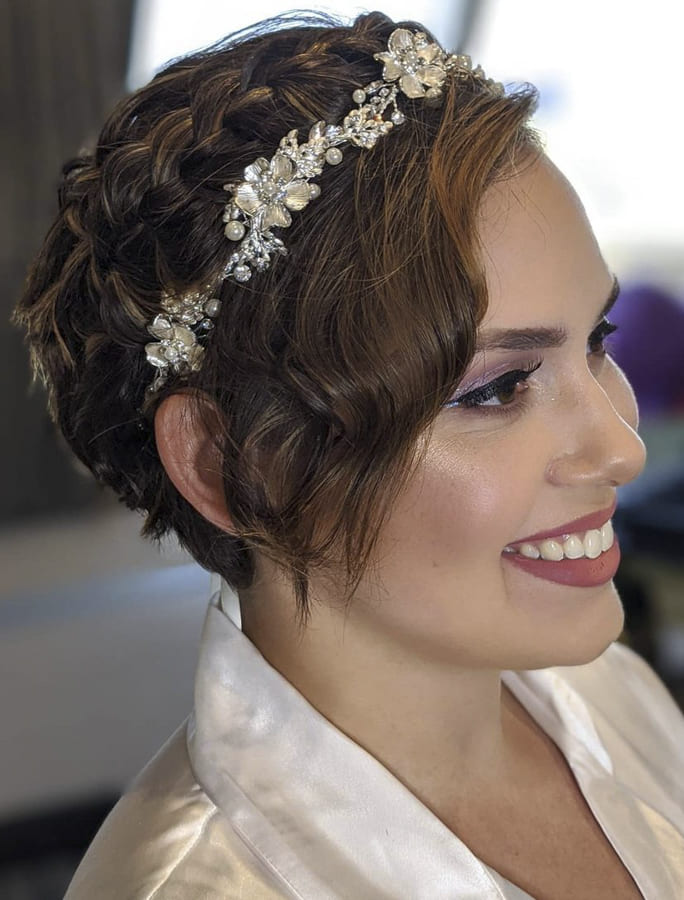 Wedding hairstyles for short hair with veil
Before getting your hair done, you should decide which model you will choose. If you have short hair, you can use a brooch for your hair like in the picture. You can tie your veil from the back so that it does not cover the brooch. The use of crowns is no longer as popular as it used to be. You can make your hair more beautiful with small aesthetic touches like in the picture. Short hair is easy to maintain. However, if you have a thin hairstyle like in this picture, you can start to take good care of your hair a few weeks before the wedding. I recommend that you take care not to damage your hair.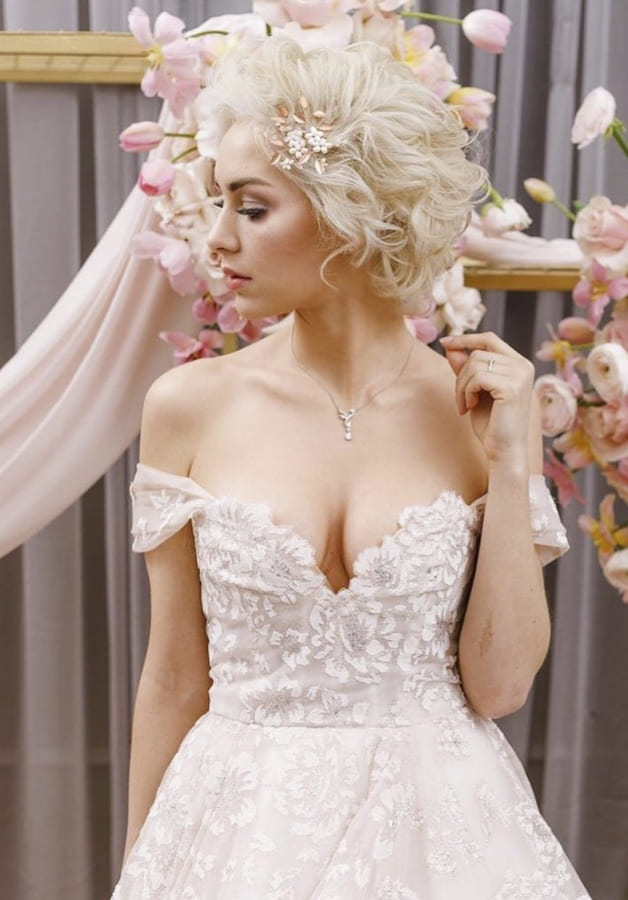 Black women generally prefer short hair. This is the case for weddings. The harmony of a white veil and black hair is really perfect. There is no crown in the picture you can see. It has become old fashion now. In 2021, weddings are held that are no longer more practical and flashy. Simplicity is now a more preferred style. In this way, you can complete your combination with a plain wedding dress and a plain veil. You don't have to worry about having short hair. Don't ask your hairdresser to use too much styling product. Because short hair is much more beautiful in its natural state. You don't need to imitate long hairstyles. As you can see, even a very simple short hairstyle can have a very stylish look.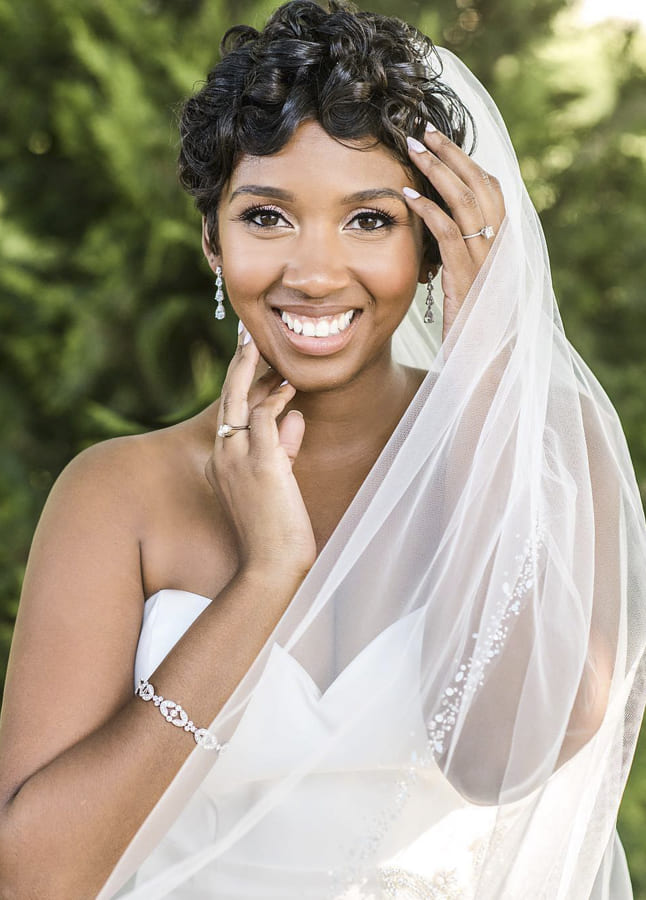 Wedding hairstyles for short hair with bangs
Short bridal hairstyles with bangs are something we don't see very often at weddings. This may be because brides want to reveal their facial beauty. However, some women really like bangs hairstyles. It is in harmony with her short hair. The bangs on your hair will make you look younger and more innocent. If you have very short hair like in the picture, you don't have many alternatives. Since your hair is short, you don't have a chance to make a bun or a low bun. You can try a pixie haircut like this instead. Your hairdresser should do his best for you.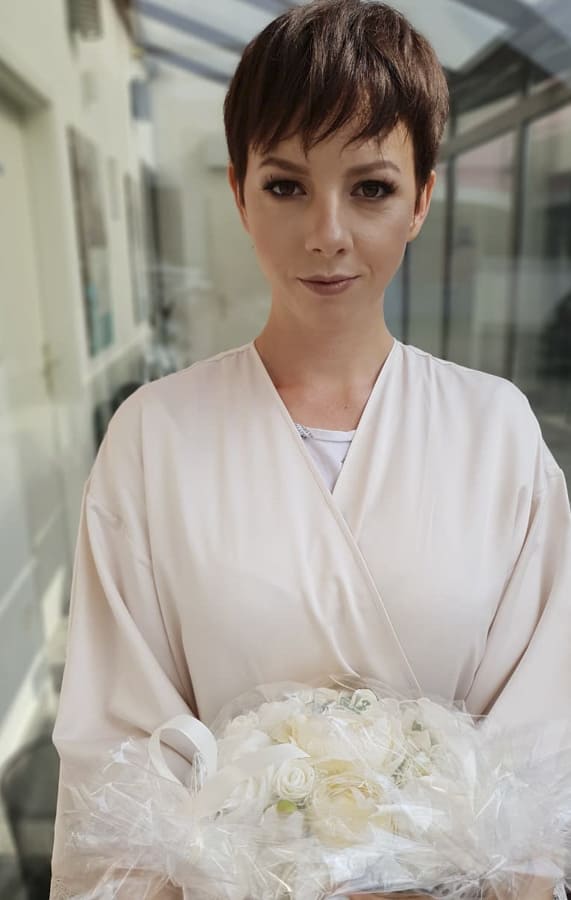 More of alternatives to blonde like this woman. The biggest reason for this is that their hair is not too short. The choice of hair with bangs is entirely up to you. I can say that it is a model that will make your face look more innocent after wearing a wedding dress and a beautiful veil. The biggest reason for this is that it covers the face more. It will make you look younger and more innocent than you are. The bangs hairstyle is actually not preferred. However, a good hairdresser can make many different hairstyles with bangs for you. I suggest you use tulle that covers the face. It makes your hair look more beautiful.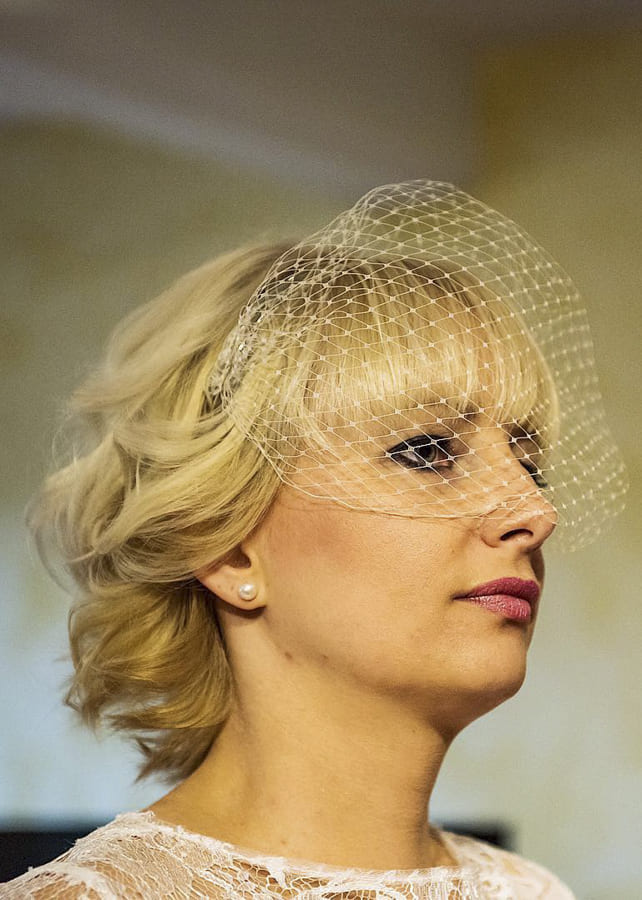 Wedding hairstyles for short hair black
Bob hairstyles are not a style preferred by black women. The biggest reason for this is that the hair must be straightened with the help of curlers. If you repeat this too often, you may cause your hair to wear out. If there is a wedding and you are the bride, I suggest you review this picture. You don't have to. Just show it to your hairdresser. The hairdresser can do his best for you.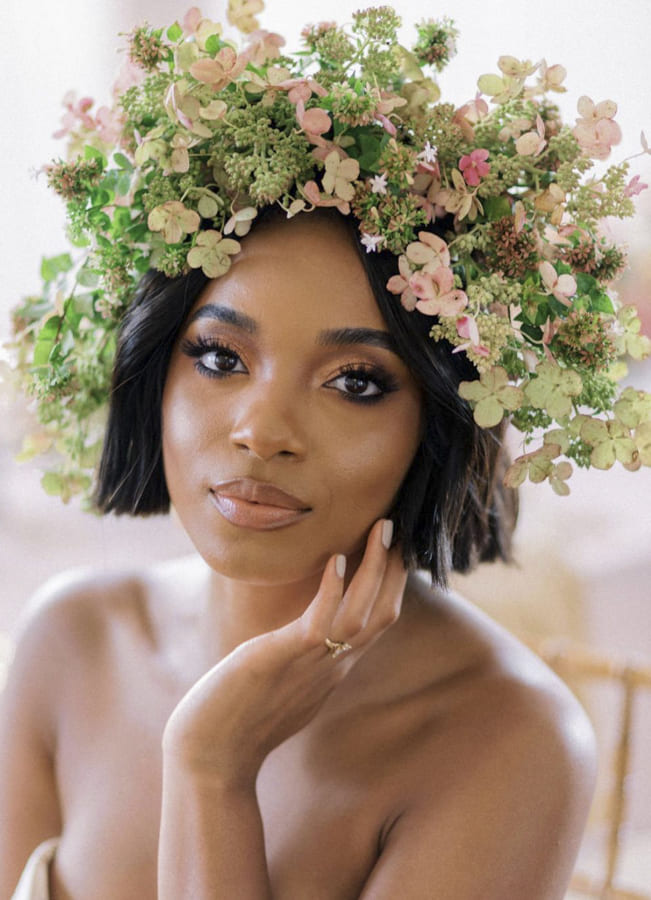 It is not the most preferred model for short side hairstyles. However, it looks very flashy with a nice clasp. It is very normal for black women to have wavy or curly hair. Don't waste too much time straightening your hair. Do not neglect to look natural. Your spouse will always see your natural state. I know this too, but you can only apply this model for the wedding. Your hair is thick to your luck. Short and dense hair is much more flashy than sparse hair.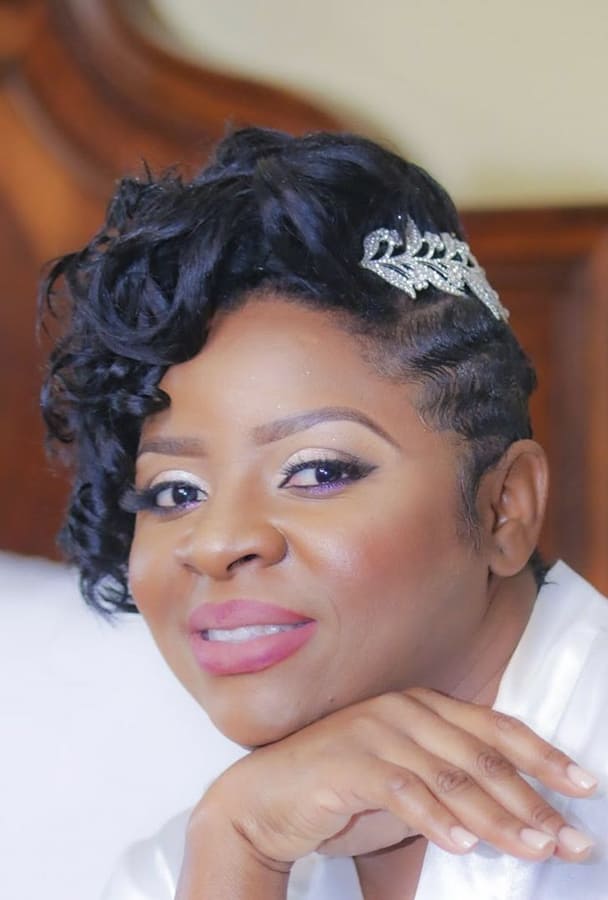 Wedding hairstyles for short hair bridesmaids
Bridesmaids at weddings are the most notable women after the bride. That's why you should pay attention to your appearance. If your hair is very short, you can use a simple model like the one below. You don't even need a hairdresser for such a hair. However, pixie hairstyles are not a preferred model. Your facial features should be suitable for this. Your goal is not to be more beautiful than the bride. However, you can be as flashy as the bride. This is how you can influence the groom candidates.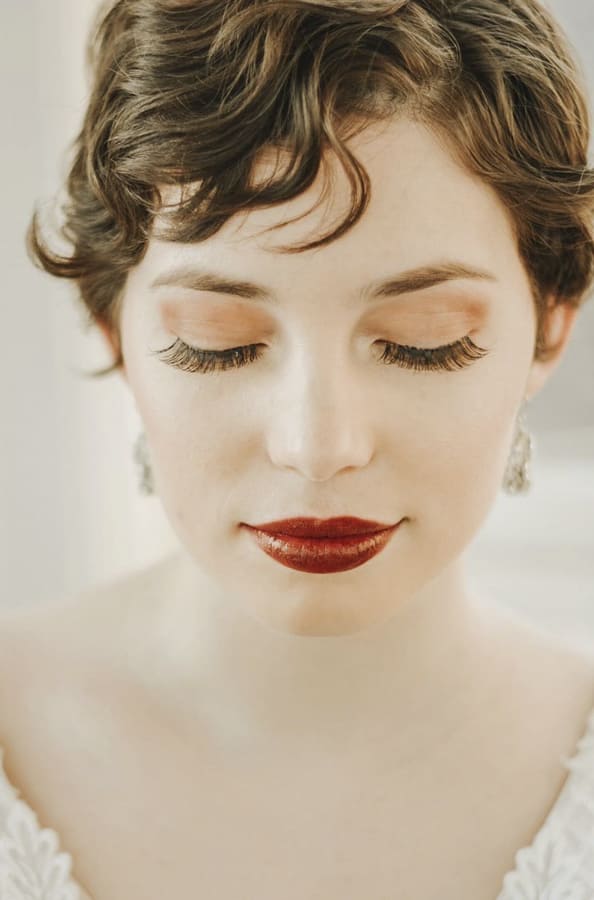 You sure have a lot of alternatives with short hair like this. Especially women take great care when preparing for the wedding of best friends or relatives. Especially if they are going to attend the wedding as bridesmaids, they try to be as pretentious as the bride. Bridesmaids can make a difference with their preferred bridesmaid hairstyles. Bridesmaid hairstyles should of course not be flashy from the bride's hair, but they should not stay dull. If you are going to attend a wedding as a bridesmaid, you can complete your outfit with a hairstyle suitable for your dress. You can also make very nice models with the accessories you will use in your hair.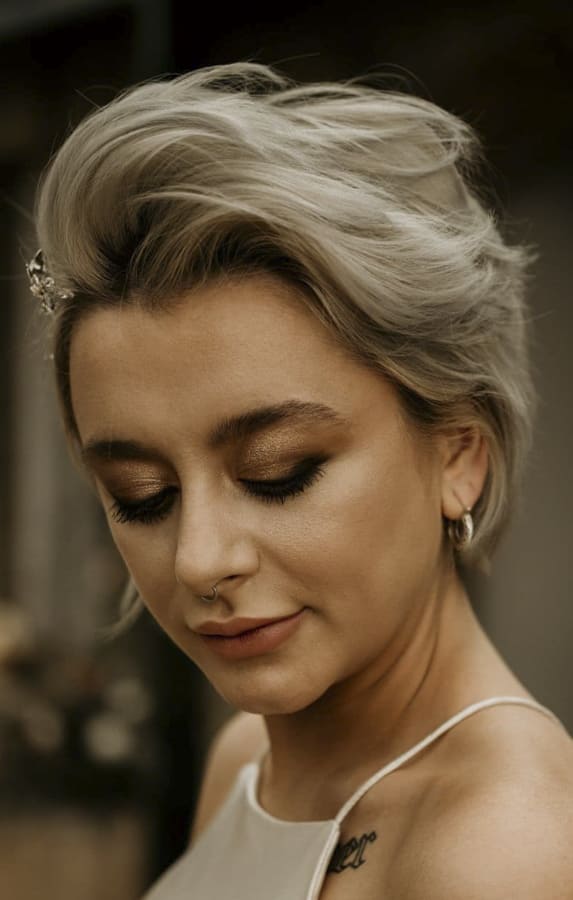 Wedding hairstyles for short hair bob
Classic bob haircuts usually extend to the shoulders and straight cuts are used. But now the 2021 trend is the one used as a wavy bob model. If you have a short bob-model haircut, you can apply tongs to the short hair and complete the bridal head with a tulle veil or bridal hair accessories. If you have wavy short hair like the one in the picture, you can make it look natural. I definitely recommend the wavy model at chin level and especially for brides with bushy short hair. If you look at the picture, you can see how beautiful it is. I'm sure you'll impress everyone with your beauty when you apply an ambitious bridal make-up app with a moving model!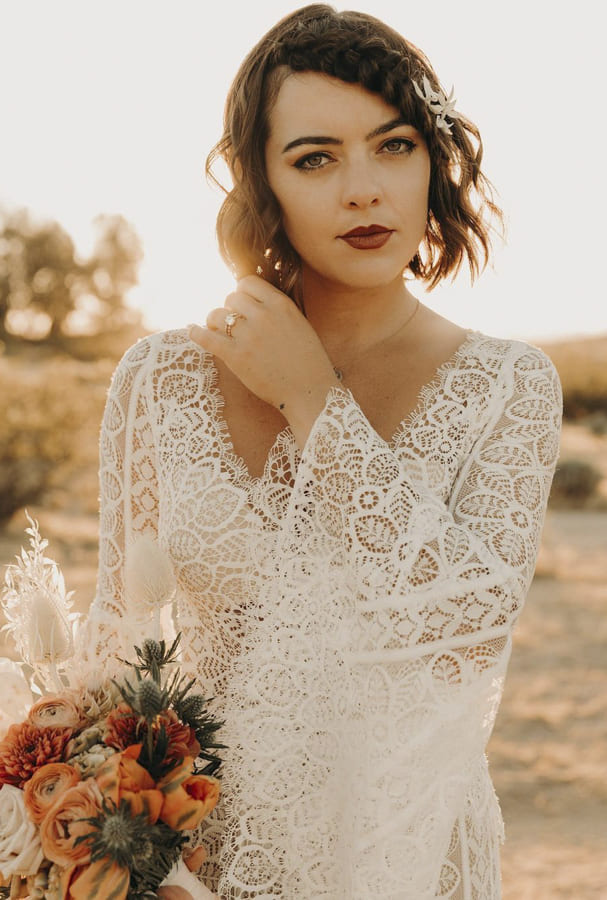 Bob haircut is still very popular, still very much preferred. If your hair is a bob cut and you don't plan on using a veil, you can choose a model like this. You can also use a variety of hair accessories to complete the wedding dress. We are sure that wearing a floral crown on your inwardly blown hair, which greatly highlights your haircut, will suit you very well. Only in this way can you choose a simple model.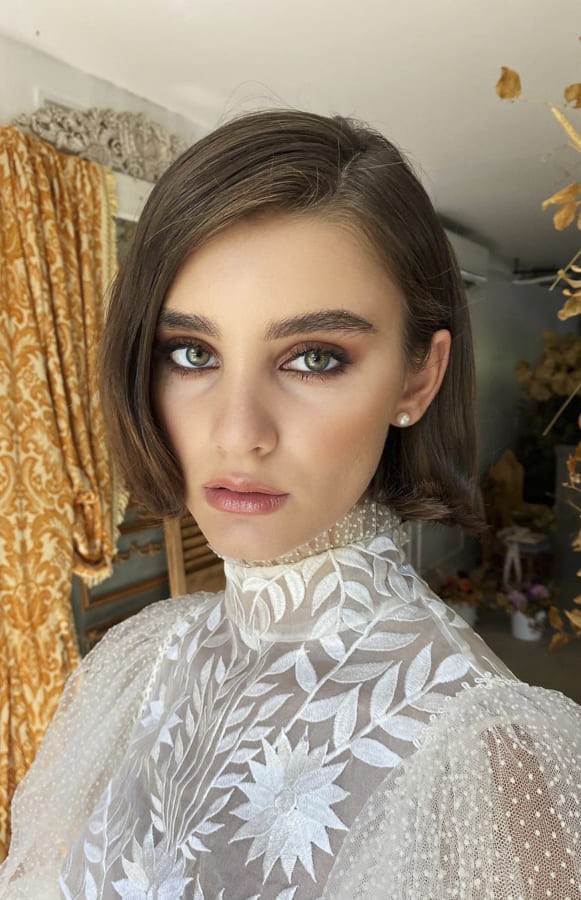 Wedding hairstyles for short hair mother of the bride
If you don't have very bushy hair, you can make a nice top by having pancakes in your hair in order to add flamboyance. If your dress is straps or a little long, it's a good idea to make a top. You can fasten it well with a spray and protect your hairstyle throughout the night. You can use a variety of jewelry in your hair that will add harmony to the look. There's a lot of options for that. However, I certainly do not recommend crowning. If your hungry are short and you have no idea what kind of model to make, you can make a back-to-back top with the help of a blow-dry, giving it a slight wave. You can fasten your hair with a quality spray so that these hairs can stay this way throughout the night.
For the mother of the bride, one should not be too surprised by the classic. If you don't want to take too much risk, you can choose a natural wavy hairstyle. These hairs can be easily scattered, so you'll need a little too much spray. When the bride's mother is making your choice of hairstyles, remember that your dress should be compatible with this hairstyle. It's also best not to choose an overrated model. Try to choose a simple and age-appropriate hairstyle. In this way, a simple model may be suitable for you. 2021 can be the year of simple appearance. You can choose simple appearance in hairstyles.