French nails are a classic and sophisticated design that never goes out of style. This season, it reappears with original and innovative nail designs. There are now much more different and groundbreaking designs, rather than the single type of french nail designs as in the past. In recent years, designs with patterns, crystals and all kinds of decorative details have really fascinated us.
French Nails Design Ideas and Nail Colors in 2022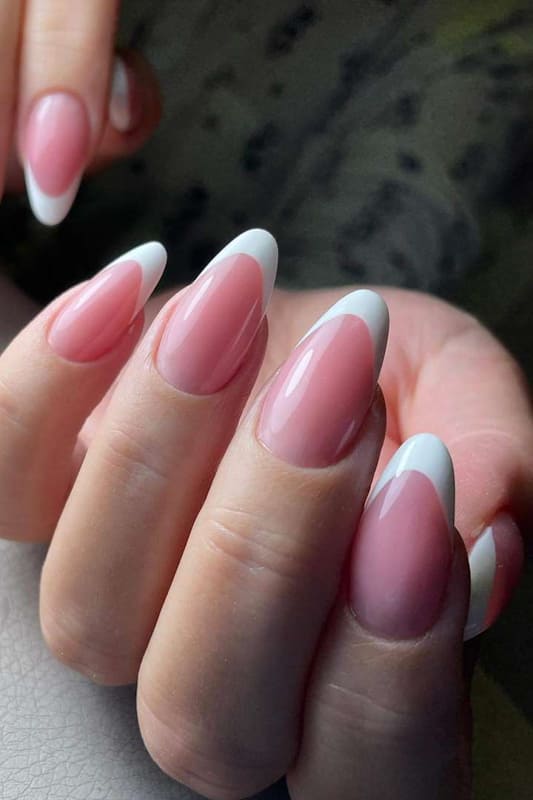 French nail designs, designed in the form of long nails, have also started to gain great popularity in recent years. French nails with tips in bright and vibrant colors have become very popular now. In addition, with metallic finishes and lots of shiny designs, you will now gain a much more wonderful look. It also began to be used in colors such as pink or beige. As you know, white color is preferred in classic french nails. However, this taboo was broken with new designs. But do not ignore the traditional french nail manicure with a transparent base.
French manicure can also be applied to gel nails or acrylic nails. And in this article you have compiled 18 original French manicures for both short and long nails. Nail designs definitely continue to evolve and have started to be used in different nail designs and colors.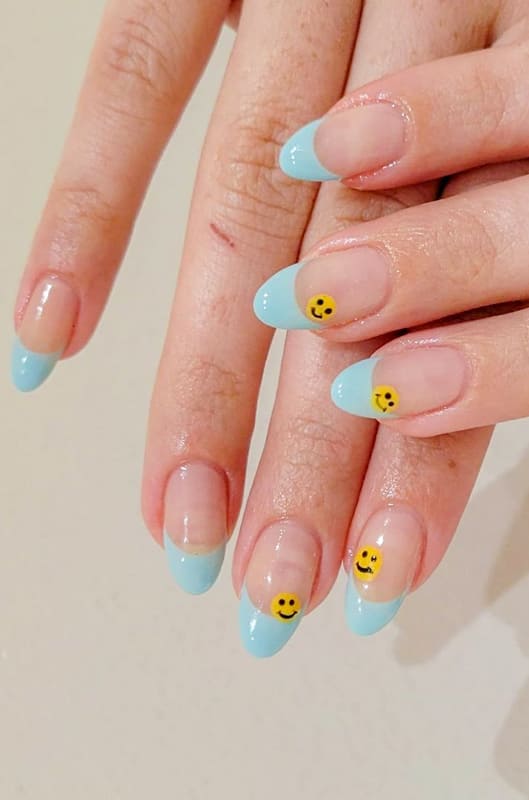 Hollywood actresses and top catwalk models played a very active role in bringing french nail designs into fashion in the 60's and 70's, when cinema was starting to become popular. In this way, French designs became very popular in those years and continued to preserve their vitality until today. One of the most important factors in this is that the nail has a very simple and elegant appearance.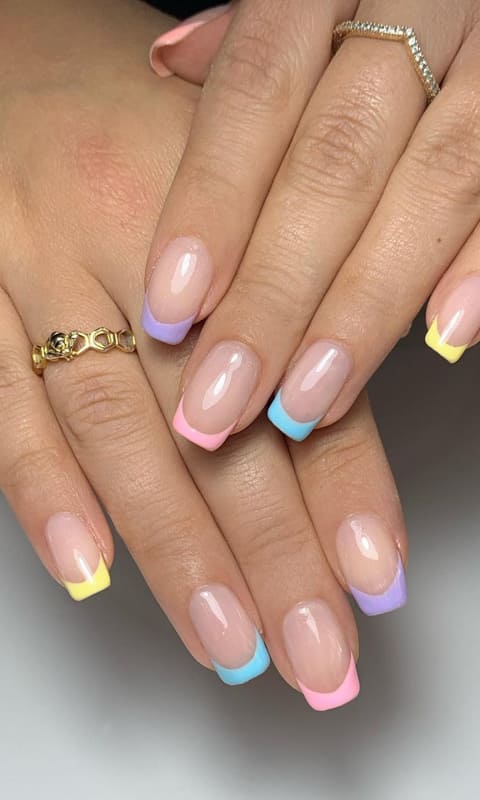 The good thing about French nail design and style is that besides it never goes out of style, it fits perfectly with your everyday outfits. It does not look exaggerated in the office and is extremely natural. Also, french nails do not wear out easily. Your nails will always be perfect and ready for an event. Now I want to share with you a set of french nails to inspire you.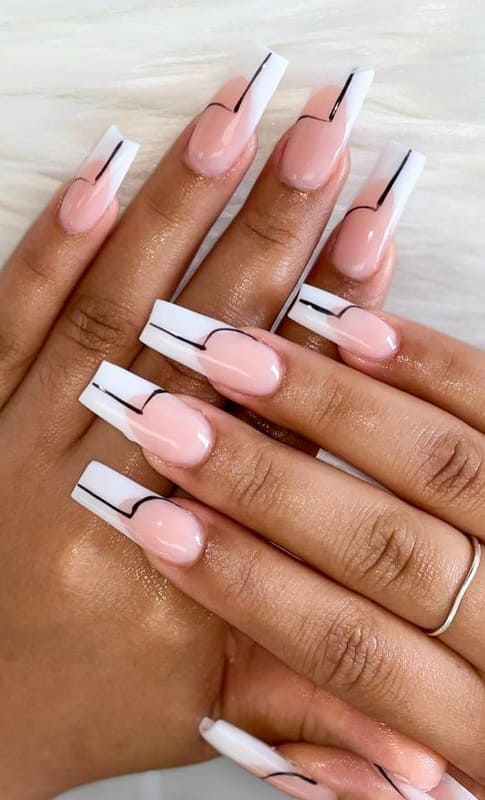 Black french tip nails
Have you ever thought of using black on the tips of French nails? This is actually a new french nail design technique. It may be a good idea to decorate the black color on the ends of the nail with glitters. A transparent shine nail polish that you will apply on your nail will make your nail look durable and stylish for a longer time.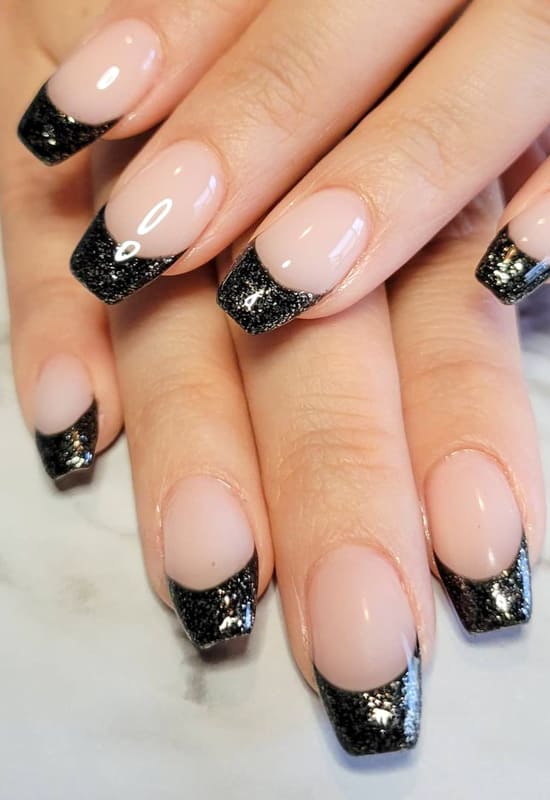 Colored long french tip nails
Long colored nails are a nail shape that every woman can use, but it takes time to use and care. Although long nails are less preferred in French nails, it is possible to design with different colors. You can decorate your nail with different expressions such as emojis and evil eye beads as in the picture. Since the long nail increases the decoration area, a more beautiful nail will emerge.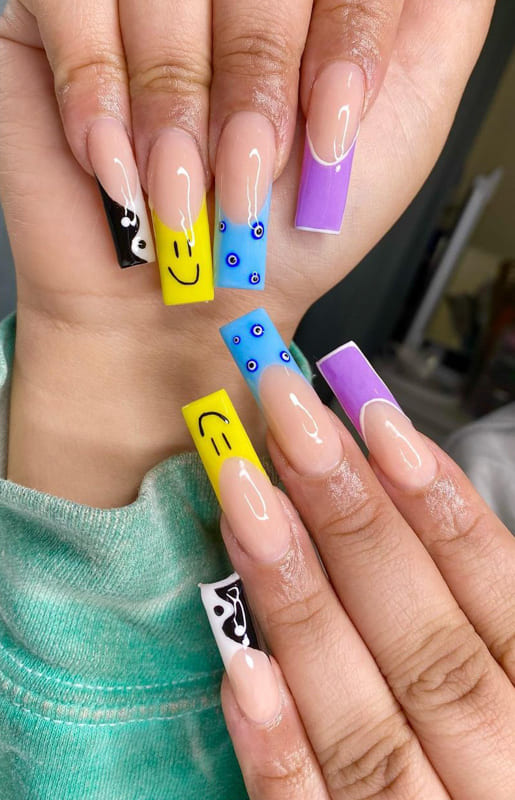 French almond nails
Undoubtedly, the most preferred nail shapes of women who love to use almond nails are french nails. The most distinctive feature of French nails is that they have a nude appearance at the bottom and a distinctive white nail polish at the ends. This natural look will make you different from other women. Almond nails are a very suitable choice for french nail designs.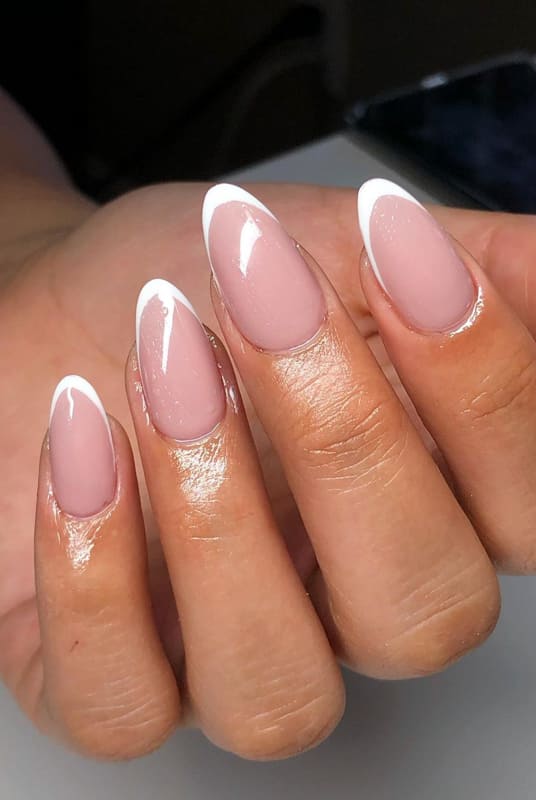 French manicure nails
The nail design you see in the picture is also quite similar to the almond nail design. Only with the combination of different colors a different atmosphere has been added. Have you ever thought that black and gray can look so stylish next to white? We can say that it is a very suitable nail design, especially for business women. However, it can be a little more difficult to maintain than classic french nails.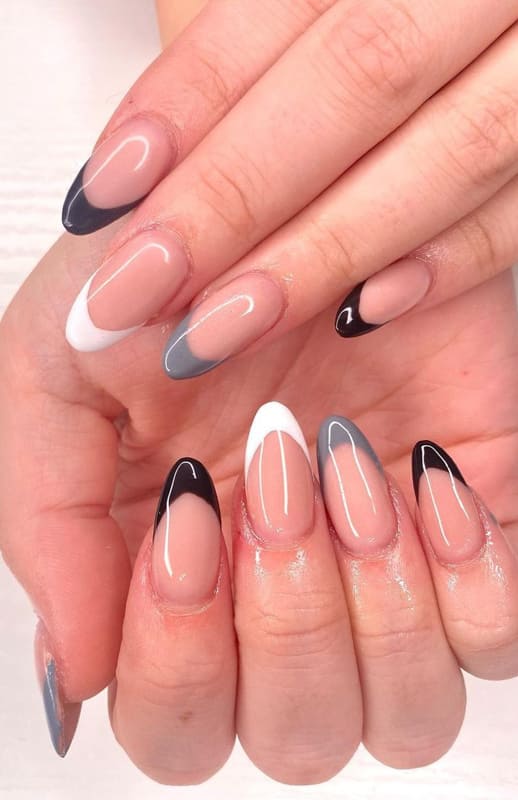 French white ombre nails
Your French ombre nail designs are undoubtedly one of the nail designs that every woman can like. In addition, you can add a different atmosphere to this magnificent image with the accessories you use. Both glossy and matte looks will suit your long french nails very well.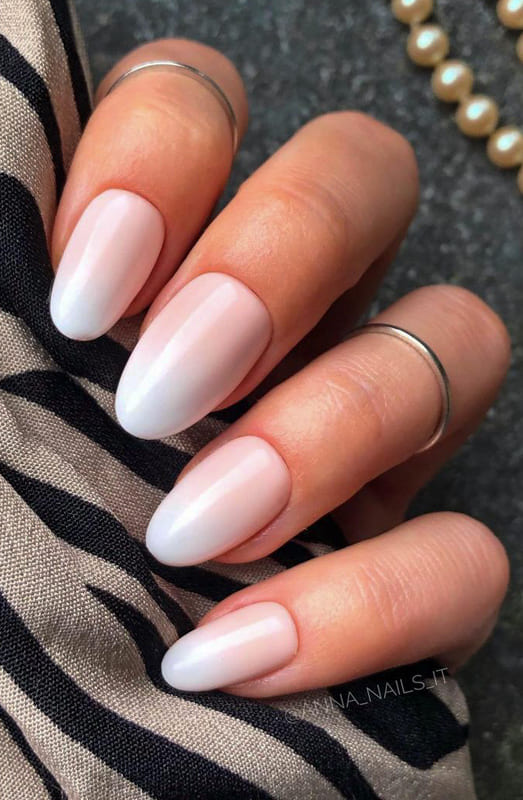 French tip acrylic nails
Do you love long nails but also love french nails? You can still have a french design on your long nails with a different design. Since the white area at the tip is very large, decorating this area with small embroideries will add a different air to your nail. The formation of this decoration area is only one of the advantages of acrylic and long nails.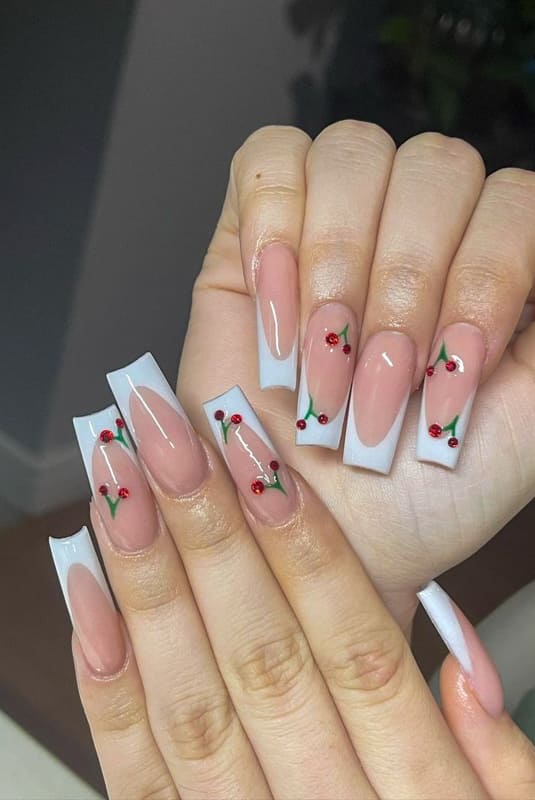 French tip coffin nails
Coffin nails are usually designed as long nails. Women who love long nails usually opt for coffin nail designs. If you want to get a natural look using coffin nails, it would be right to choose french nail design.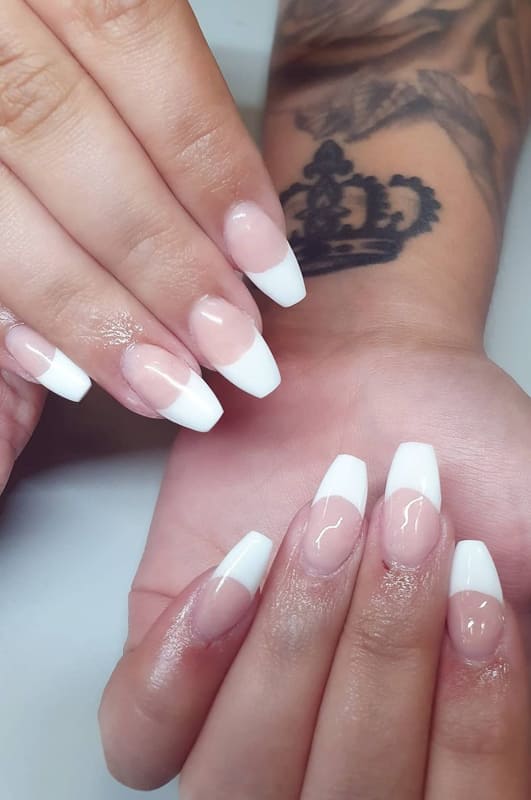 French toe nails
The care of our toenails is as important as the care of our hands. Especially women want toenails to look very stylish when they choose single band shoes. Here the easiest way to achieve this image is french nails. It will make you look both natural and stylish.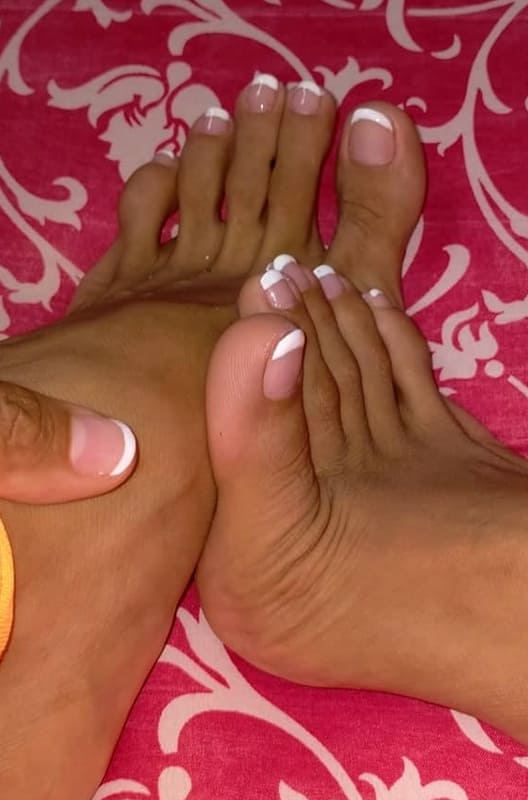 Long french tip nails
Acrylic is generally used to make long nails. The French design is usually easy to make. Although it is difficult to use nails of these sizes as in the picture and requires a lot of care, they are quite stylish in appearance. Applying a very oval white color is the right decision to create this wonderful look.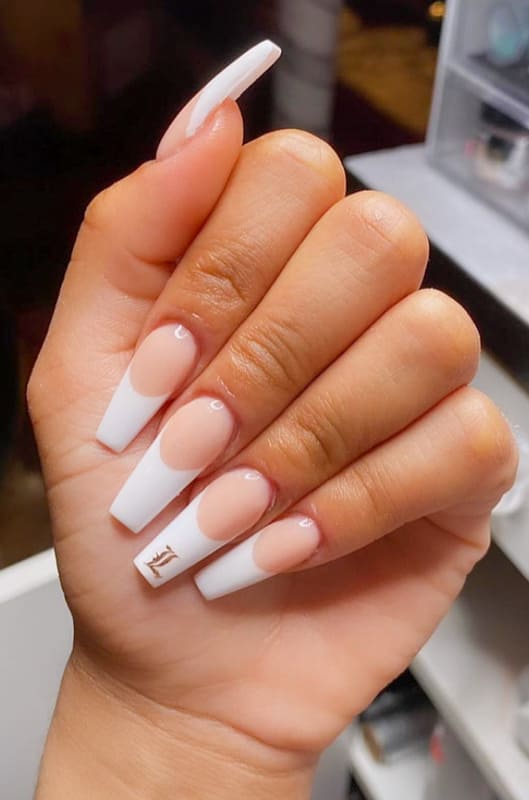 Pink french tip nails
Using different colors on French nails has become popular lately. We can easily say that such designs will be popular in 2022. The color applied in the french nail design you see in the picture is a very beautiful shade of pink. Of course, you can choose different shades of pink.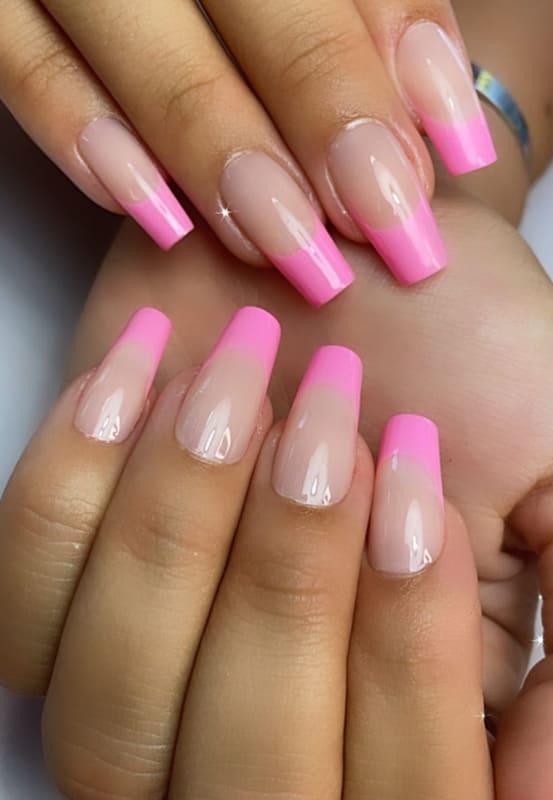 Red french tip nails
In the picture above, we saw the french design applied to a pink long nail. Here, a similar process was applied on almond nails with red color. We can say that the manicure made due to the shape of the nail looks much more elegant.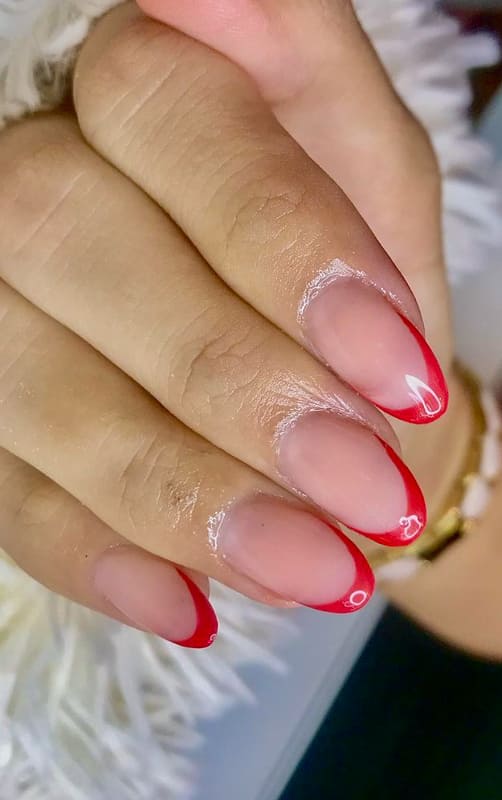 Short french tip nails
The most preferred nail length in French nail designs is short nails. You can attract attention by applying different designs to short nails. The easiest way to do this is to make minor changes on the french nails. It will be a very original idea to embroider the initials of the names of your lover or spouse or children on your nails.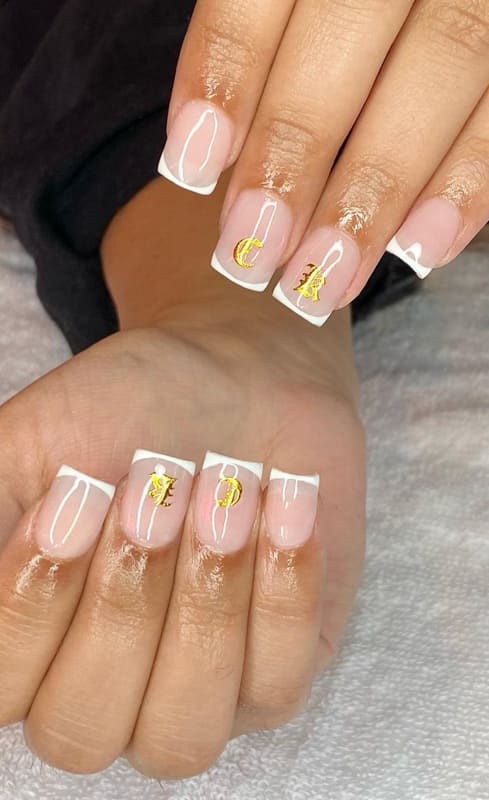 Short summer french nails
When summer comes, women prefer vibrant colors on their nails. Such designs were not applied to French nails in the past. However, with the changing fashion recently, more vibrant colors have started to be applied. The nails you see in this picture are a good example of this. Your colorful french nails will be in perfect harmony with your summer dresses.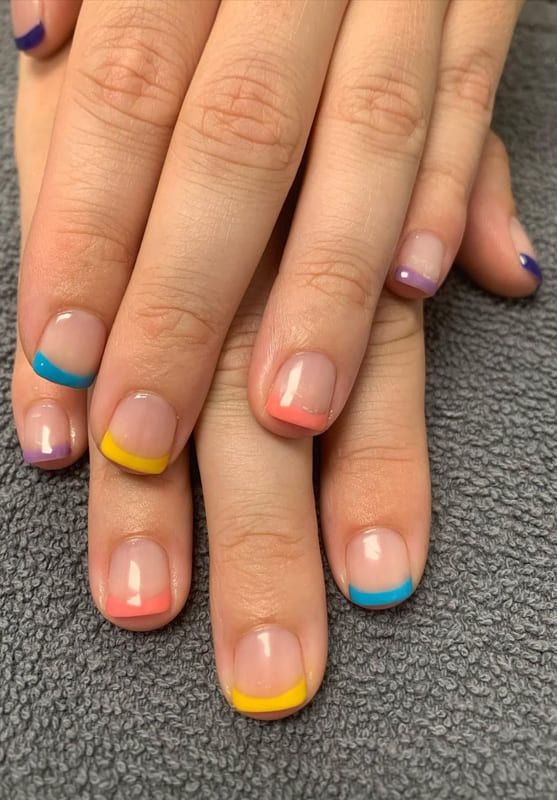 White almond french tip nails
As you know, white color is the most popular and quite classic choice for french nails. In addition, the white color applied on the almond nail provides a really stylish look. In addition, this type of nails is very often preferred by business women because it looks very classic.