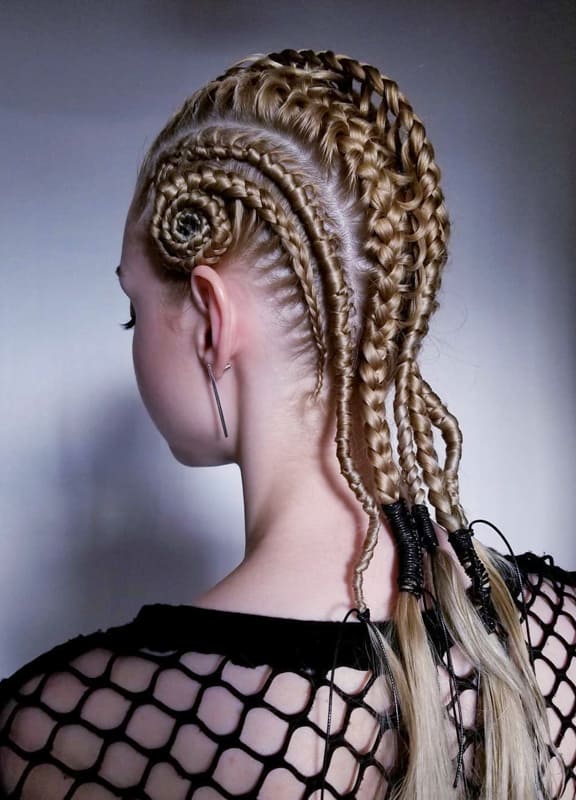 Different types of braids started to introduce quite different innovations in hairstyles, and they started to really succeed in this regard. The stylish look obtained with the braid hairstyle has attracted the attention of many people. Among the types of braids, the most striking braid hairstyle recently is the "viking braids" model.
Viking Braids Hair Tips and Color Ideas 2022
You can combine Viking style with different hair styles and types. For women, having long hair is both important and expected. It is usually among the preferences of blonde women. The Viking braid style began to influence braided hairstyles. Many women began to prefer the viking braid hairstyle to display a strong and warrior look. It is especially preferred in daily life. Viking braids, you do not deal with a lot of details when making Viking braids. This is pretty important. Contrary to the messy hair, it looks much more impressive. This messy look in the hair becomes the perfect option to show character and elegance.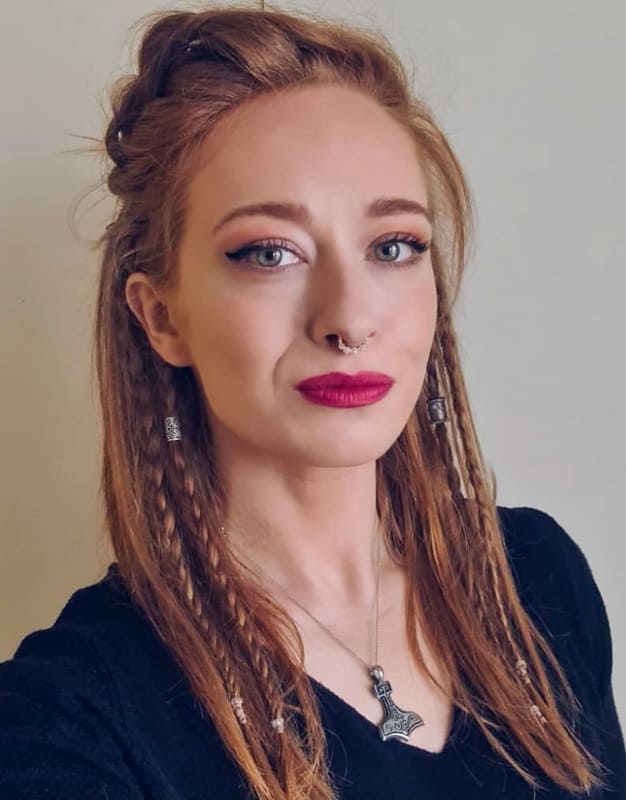 If you like braided hairstyles, get ready to try Viking braids! Viking braid hairstyles became quite popular after by the Vikings television show. This modern style consists of 2 braids on either side of the head or a french braid in the middle. Also, some women shave the side of their hair. This is a very radical decision. You should think carefully before making such a decision. So, is it difficult to have viking braided hair? It's actually very easy. You can easily do it yourself. What you need to do is to braid the hair sloppy by braiding the side parts and following the top part.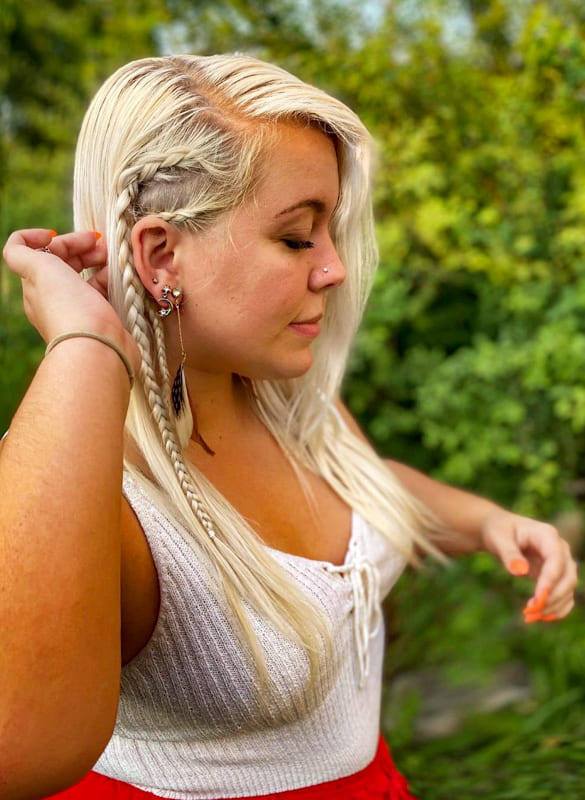 Vikings' hair defined their social status, marital status, and even their profession. But now hairstyles are all about looks and beauty. If you are a woman who cares about your beauty and is caught in the flow of life, it will be the right decision to make changes frequently. I don't want to talk about how viking braids are made on this subject. You can find many videos on this subject on youtube. I plan to share videos explaining how to do it in the future.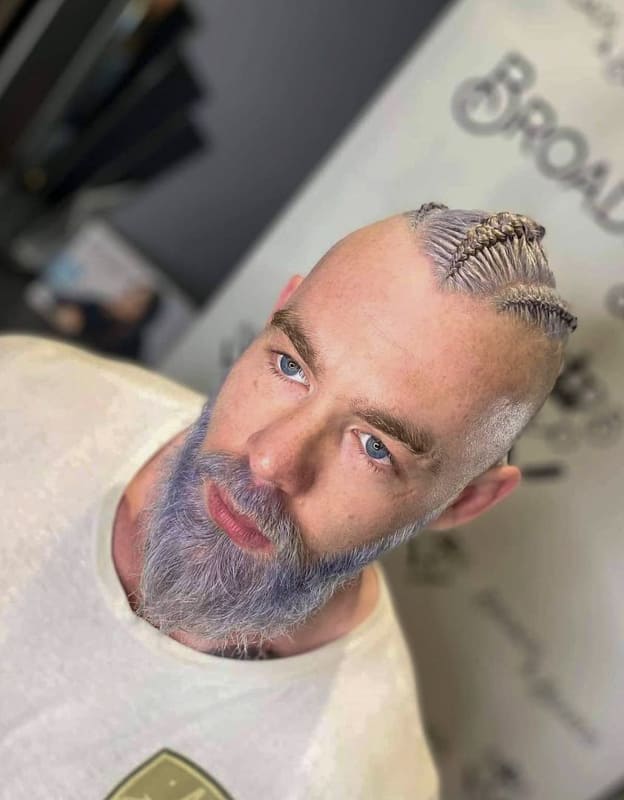 When you think of Viking hair, don't just think of women. It is also preferred by some men. Strong and muscular men especially like this kind of masculine hairstyle. Long beards and viking braids on long hair look very easy and very masculine. How would you like to see the samples together now?
Bubble and thin viking braids
Women with thin hair types know that it is difficult to make their hair appear thicker than it is. One of the best ways to do this is bubble and thin Viking braids. You can decorate your braids with different buckles as in the picture. Viking braids that you will apply to your bubble hair will be your strongest weapon that separates you from everyone else.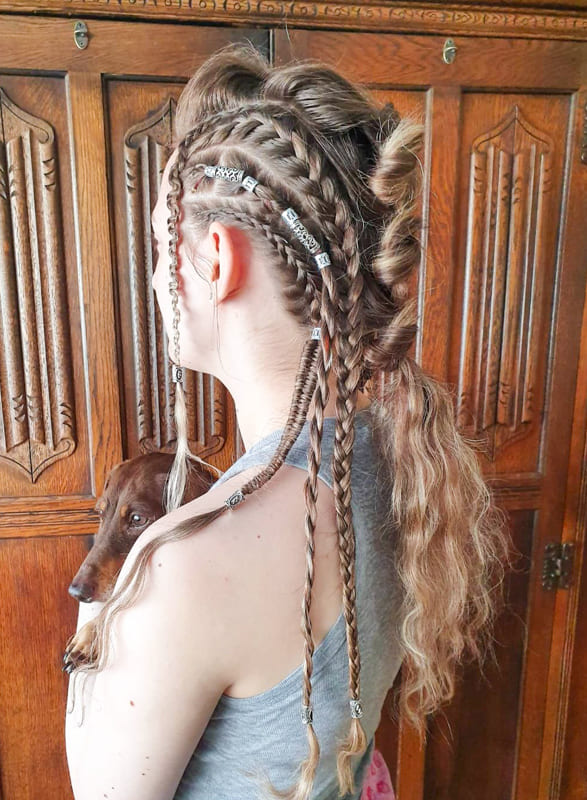 Bubble viking braids hair
Especially the recent trend of our youth is bubble viking braids. This hair will make you look different from everyone else, while also revealing your strong personality. Although Viking braids look great on their own, try adding bubbles to your hair in this model. You will be very surprised when you realize that there is a wonderful combination that complements each other.
Green and red viking braids
Red and its tones are colors that we love very much in our hair, but are very difficult to use. Attractive fair-skinned women who are accustomed to using this color cannot easily give up red. Try viking braids on your hair with green, which will create a very different color integrity. If you want to look different and free-spirited, this combination is for you.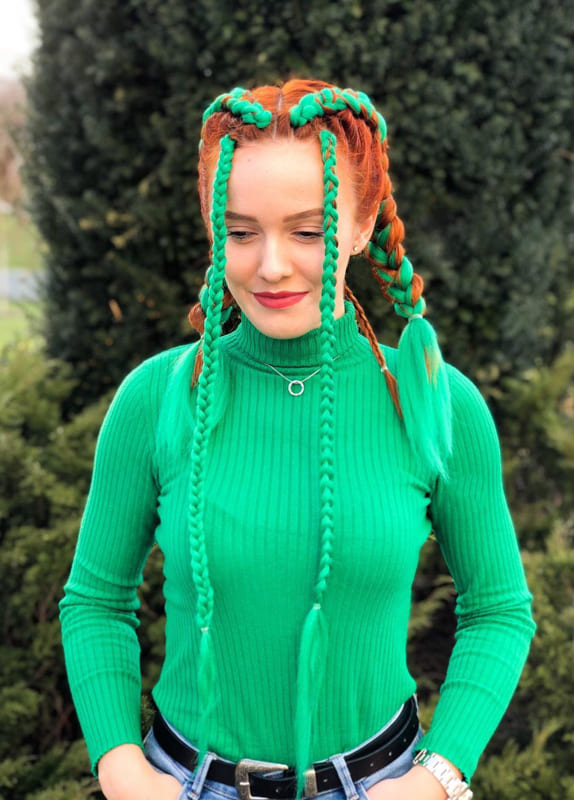 Medium blonde viking braids
Are you tired of always applying the same models on your medium blonde hair? This topic is for you. If you want to look charming, you should definitely try viking braids. Don't you think the beautiful woman in the picture looks like she came out of the movies? What woman wouldn't want to look so charming?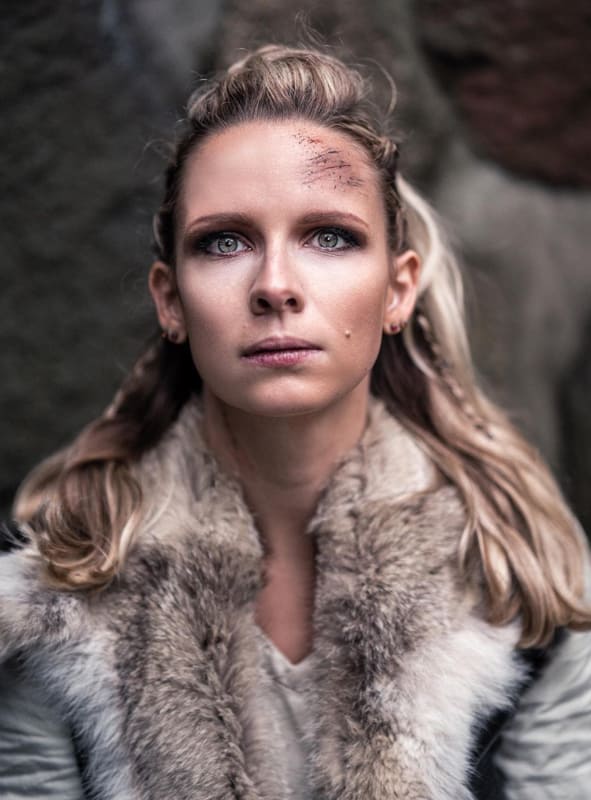 Medium red side viking braids
The new trend of recent times is to use the hair on the side. Although some women shave on one side, most women prefer to use their hair on the side with different models because they think it can be bored. Medium red side viking braids are just for you. You can look great with your braids that you use on one side without having to shave your hair.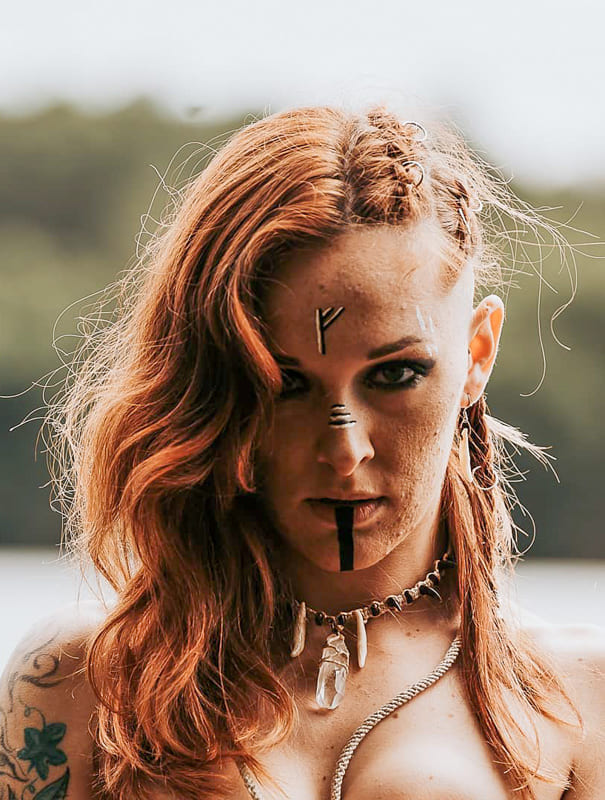 Medium side viking braids
It's up to you to look charming. Regardless of the color of your hair, if you like to use different accessories and you like knitting patterns, you should definitely try medium side Viking braids. Viking braids will be suitable for many environments where you will go with ease of use and will attract all the attention.
Ombre medium viking braids hair
We usually use the ombre process for blonde hair. However, as in the ombre picture, it can be used for many different shades of coffee and its tones, even many colors. You can use your ombre hair straight, wavy, viking braided or a combination of all of them as in the picture. Since ombre medium viking braided hair is not very common, we think you will look very different and beautiful.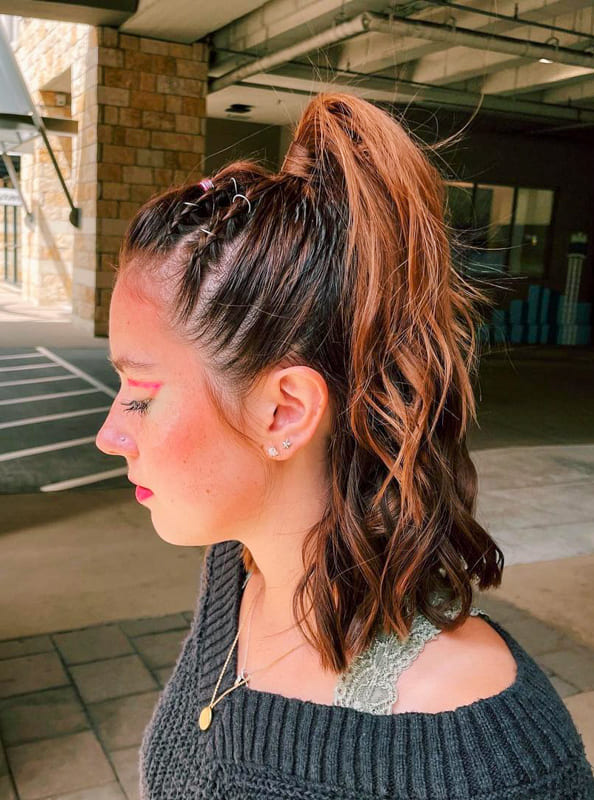 Over 40s Fishtail viking braids
Regardless of our age, we women want to look charming and attract attention at any age. This post is for you, especially women in their 40s who like to travel adventurously. You should definitely try the fishtail viking braids. We are sure that it will conquer your heart with its easy use and fascinating appearance.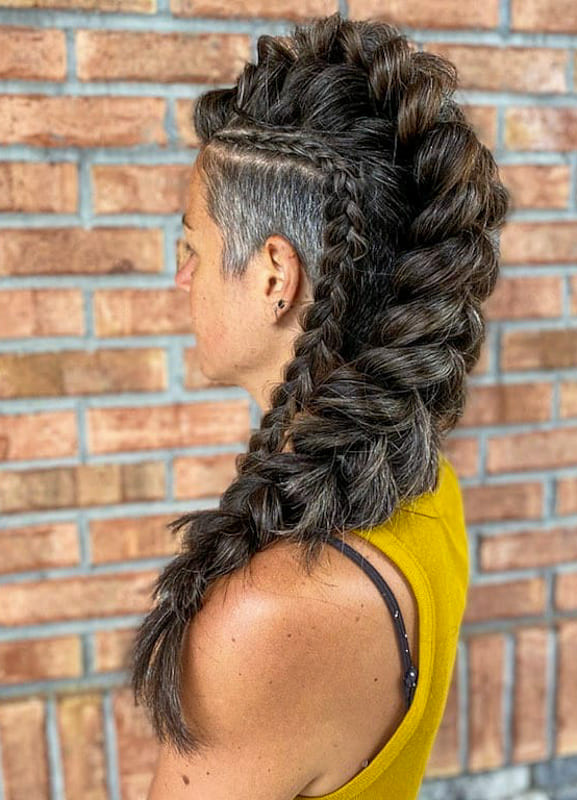 Platinum blonde viking braids
Platinum blonde hair is undoubtedly the hair color that makes every model look the best. Thanks to its very light color tone, it will reveal the wavy hairstyles and viking braids you will apply in every detail. Although it is suitable for all age groups, it is worth noting that the white covering feature of this tone is also great.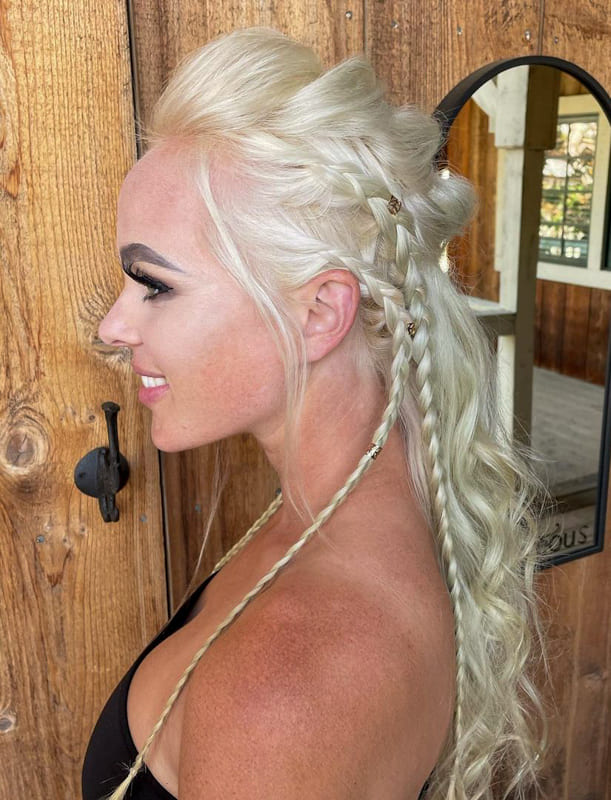 Red and black viking braids hair
Red and black tones are two colors whose compatibility with each other has never been questioned over the years. Every woman who wants to look attractive prefers the combination of these tones in her hair and make-up tones and even in her clothing. You can choose viking braids on your red and black hair and complete it with your tattoos like in this picture. Your different appearance will set you apart from everyone around you.
Side fishtail viking braids for long hair
Side fishtail viking braids are actually very similar to herringbone braids. Of course, in this post, we are discussing braids for long hair. You can add a different atmosphere to your beauty with a few small braids from the sides instead of a single braid as in the picture. This model will also be ideal to use on your special days.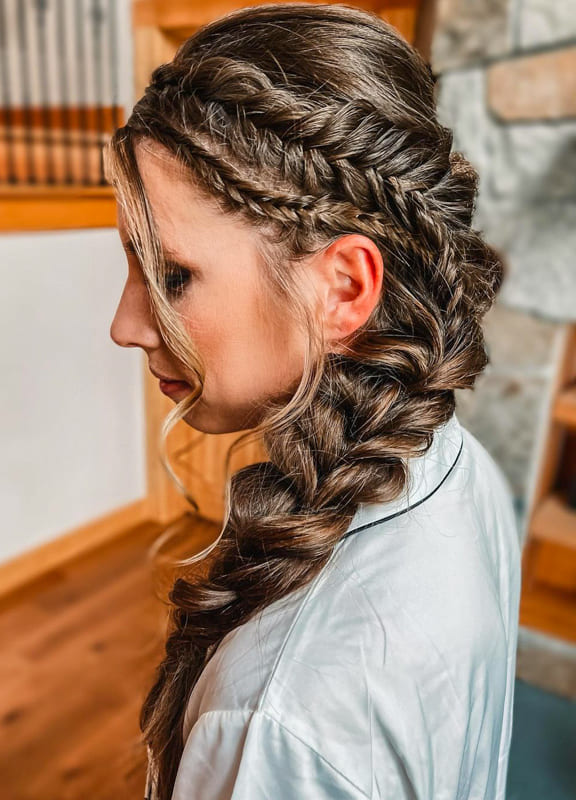 Side viking braids with fishtail hair
Side viking braids are perhaps the best model for your fishtail hair. You can use it on one side, or you can make small braids from both sides and apply a fishtail model on the upper side as in this picture. This fishtail side will be a nice idea for women who love viking braids.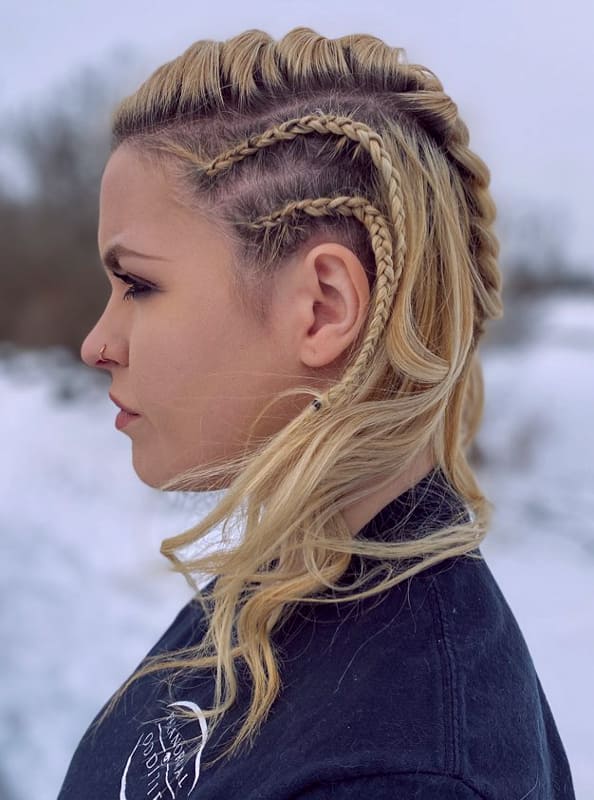 Viking beard braids for men
We have always talked about viking knitting for women, and this post is for men. Although men of course love to grow hair, they usually prefer Viking braids on their beards. This adds a surprisingly different vibe and makes men bold, free-spirited and unpredictable. Beard viking braid is one of the latest trends for men, you should definitely try it.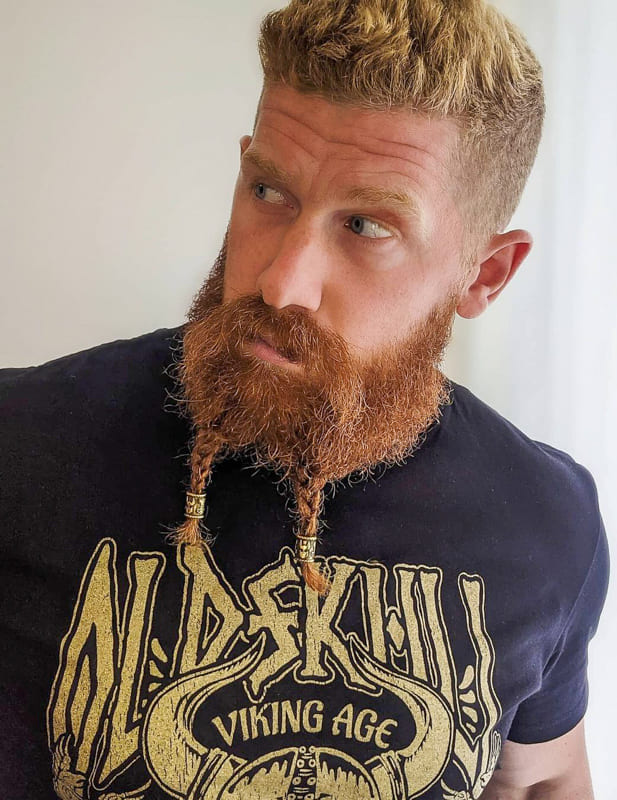 Viking braids and looks male
In our post above, we talked about beard viking braids for men. Men prefer this model in their beards because this model looks more masculine. At the same time, we are sure that you will look very different and strong with viking braids that you will apply to your hair as in this picture.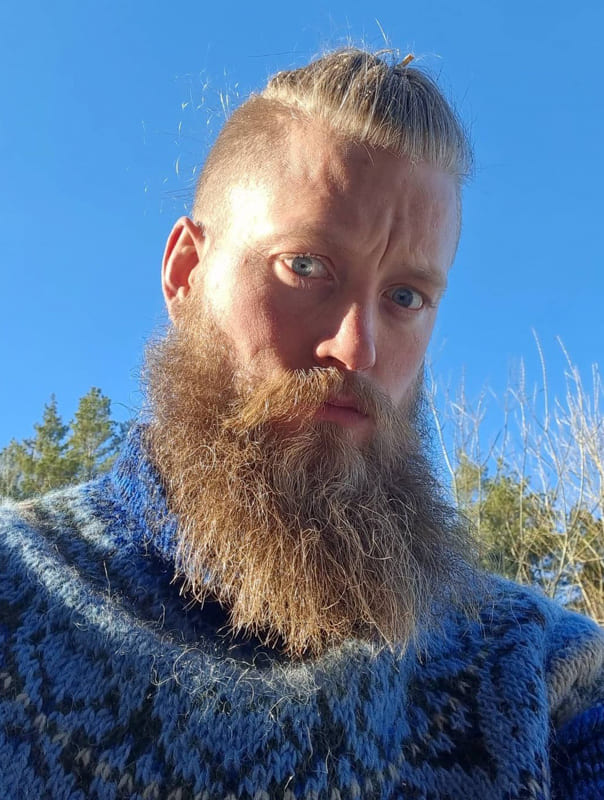 Viking braids for warrior women
We are always in a war in our lives and every woman is the hero of her own war. Some of our women want to carry this warrior spirit into their daily lives. Underneath this desire lies the feeling of being strong. If you want to look and feel like those heroines in war movies, you should definitely try the viking braids of warrior women.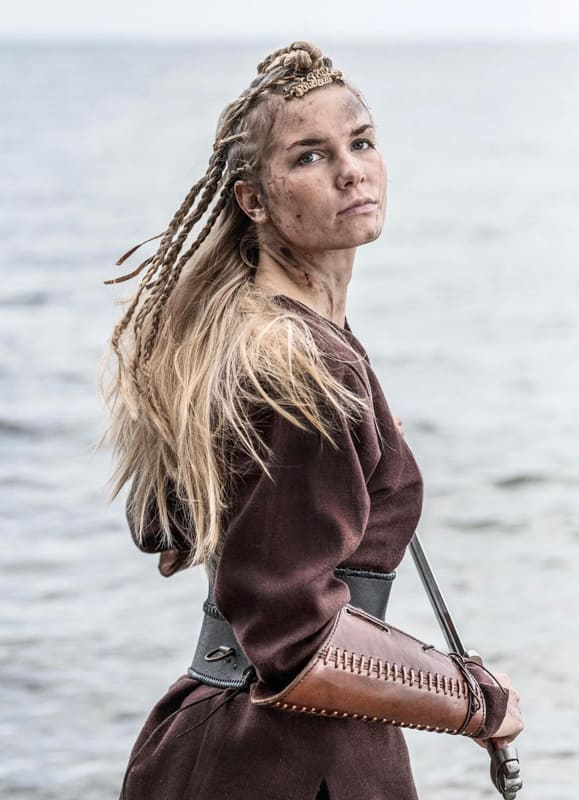 Viking braids for wedding
In fact, most of us are familiar with this subject. Recently, it has become very fashionable to use different braid combinations at weddings. We prefer braids at weddings to look both natural and stylish. We even decorate these braids with different accessories such as flowers or crowns. Viking braids are definitely the right choice for weddings.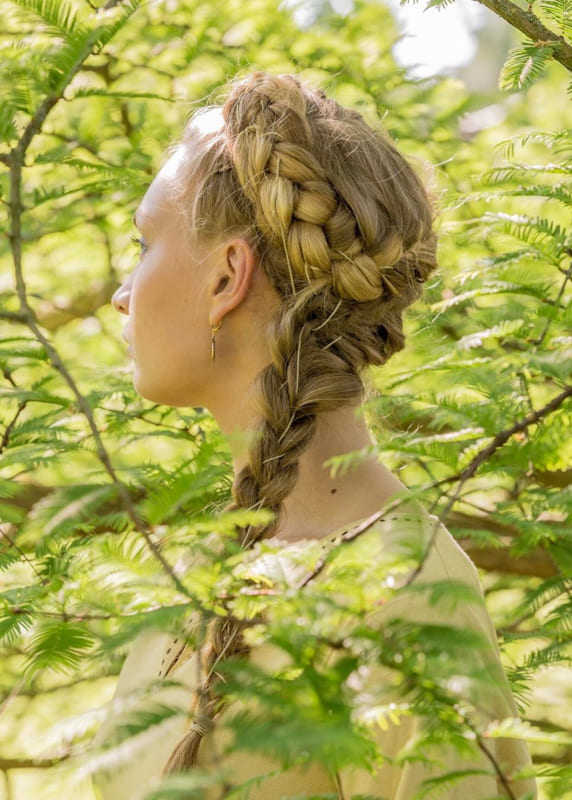 Viking braids with ponytail
In daily life, the most preferred hairstyle of every woman is ponytail hair. Although we prefer ponytail models especially in summer, our business women often use this model because of its stylish appearance. You can choose to add a different air to your ponytail hair with viking braids.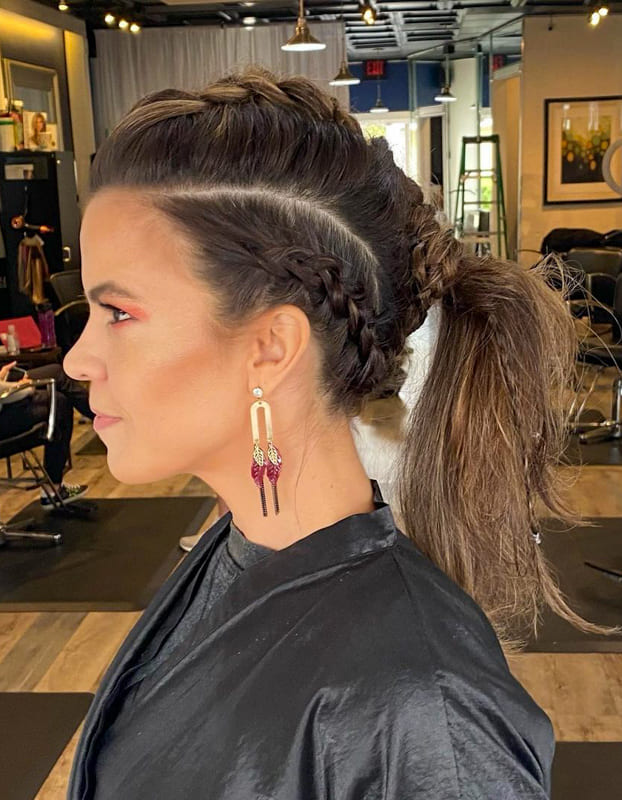 Viking braids with viking makeup
Undoubtedly, viking make-up and viking style clothing are the best complements to your viking braids. While the new fashion icons prefer to combine viking braids with viking make-up, they complete these combinations with furry clothes as in the picture. Viking make-up, which highlights the eyes made in dark tones, will be in perfect harmony with your Viking braids.