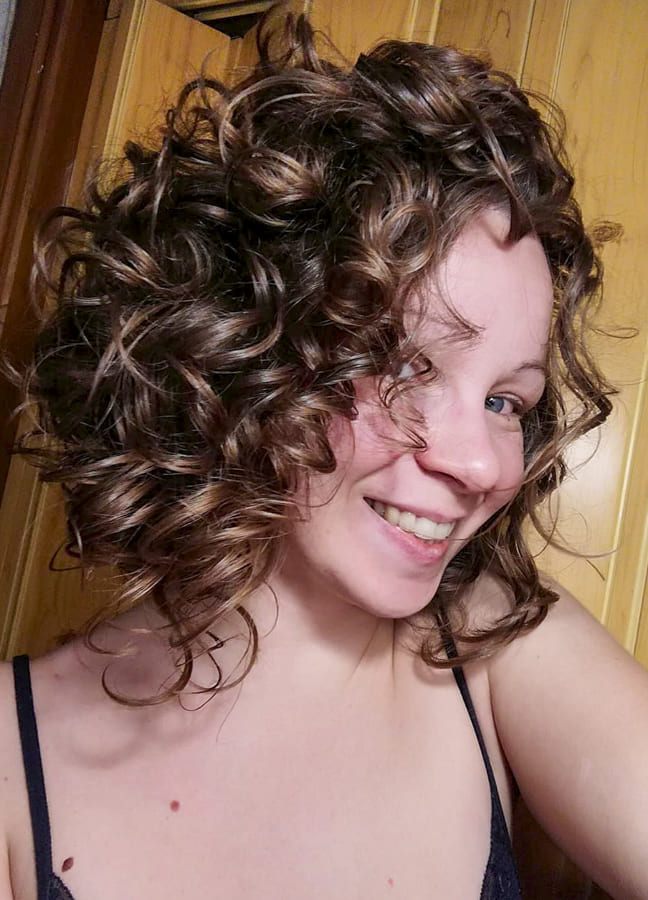 Your hair can be short and curly or short and straight. Don't worry! Even if your hair isn't curly, you can have natural curls and attractive hairstyles with some methods. You can choose between naturally curly, curly bob, layered curly or haircuts with bangs. There are many options even if your hair is short.
Short Curly Hairstyles for Women 2021
People think that short hair doesn't have many options but they are wrong. We will show you these. There are many short hairstyles for women and it is very easy to make them. If your hair isn't too short, you can curl it up with a curling iron or hair curler. If it is too short you can use hair curlers before sleeping and open them in the morning.
Don't forget. Short curly hair will make you look cuter. If you have confidence, then it will look more beautiful and sexy. In order to choose a right model for your face type and hair type, you can look at our hairstyle suggestions. Pick the one you think it may suit you best. Trust yourself and think that short haircuts and styles bring the features of the face into the forefront. They are also very stylish and adorable.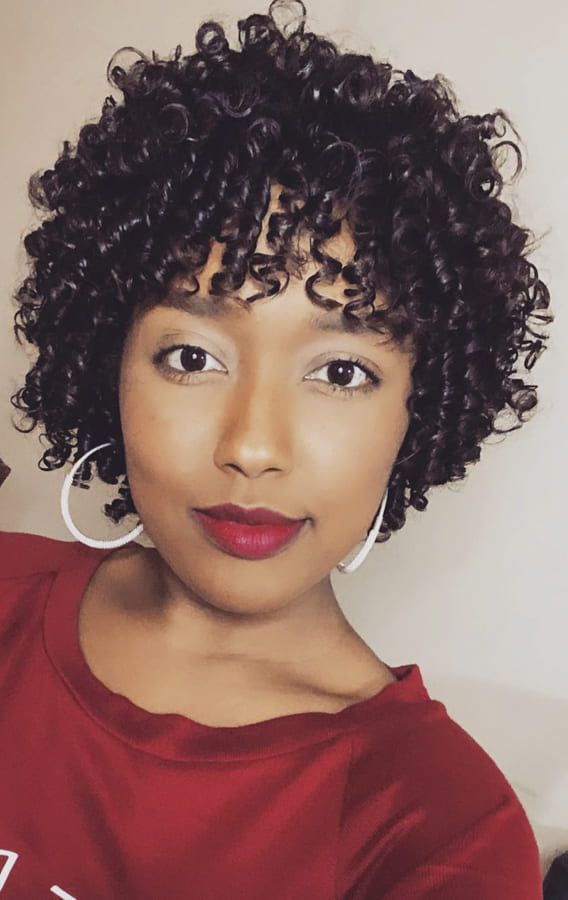 Short curly hairstyles for black women
Black women look stunning with short, curly hair. Of course, they also look great in medium and long hair, but short hairstyles are something different. The biggest reason for this is that it looks natural. Especially curly hair has a very natural appearance. You can also have a perm. If you do not have very hard and straight hair, it will easily have a very natural appearance. However, most black women are genetically curly-haired. Now I'd like to give you some examples. First of all, the hair in the first photo is not too short. It looks a little fluffy.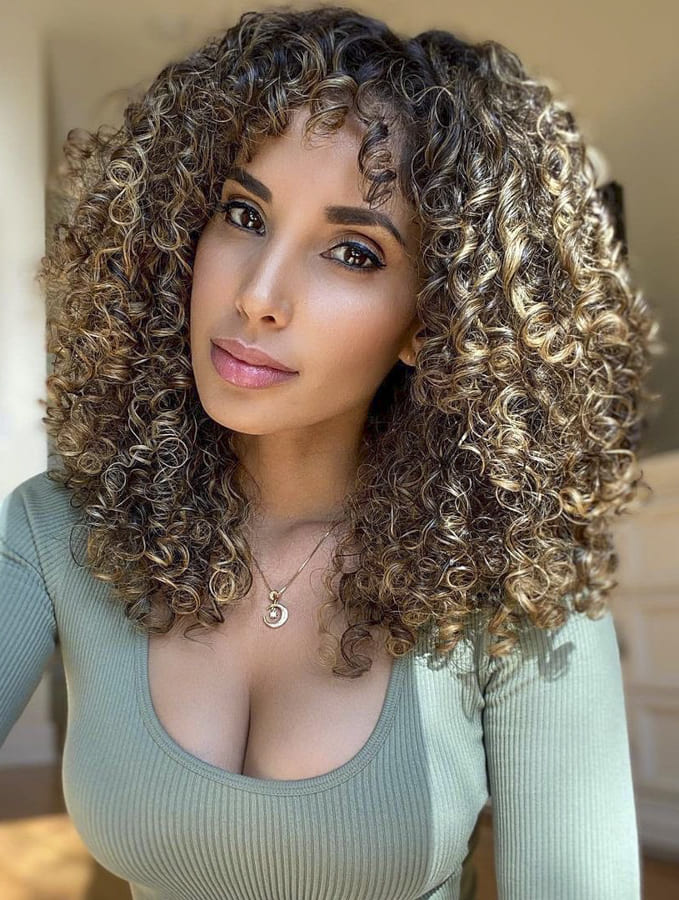 Depending on the individual preference and face shape, there are many hairstyles that can be done for the year 2021. Curly hair is one of them. We know that curly short hair has become quite popular among black women in recent years. While long hair is a favorite choice of many women, short hair is quite easy to maintain. Especially curly and long hair is quite difficult to care for. If you're tired of long curly hair, maybe it's time to get your hair cut this year.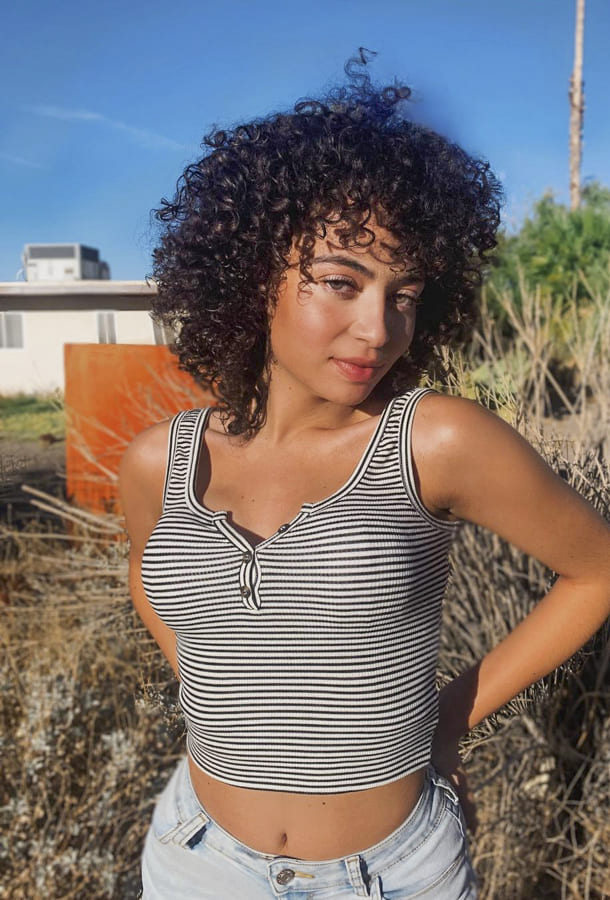 Short curly hairstyles for round faces
If you have a rounded facial line, you need to be a little careful about hair selection. Long hair may not be right for you. You can try a short hairstyle. First of all, if you have straight hair, you can try a bob haircut. Or you could try curly hair. Curly hair looks pretty attractive in white-skinned women. The easy-to-maintain curly hair is one step ahead.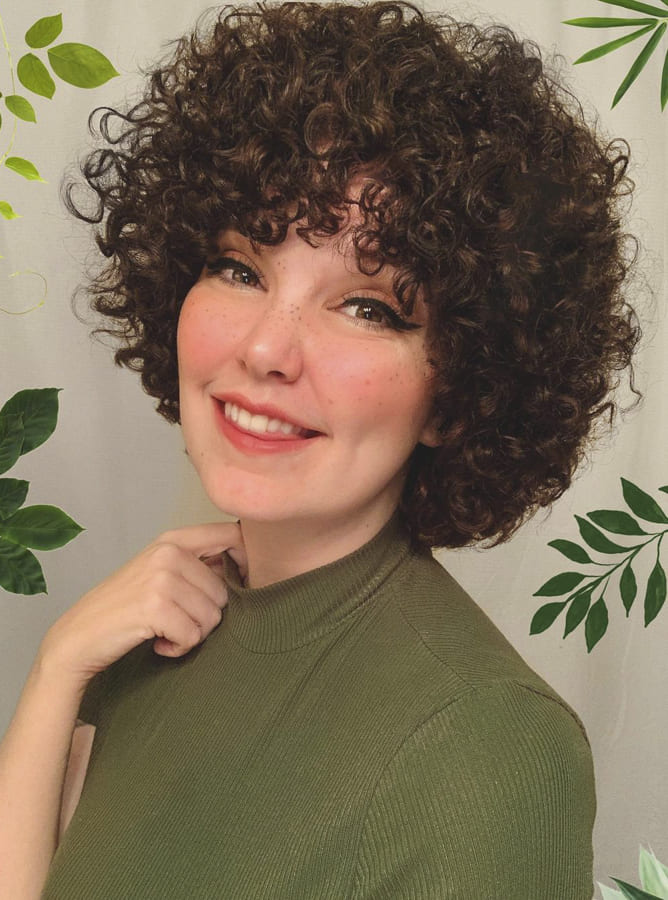 You can choose curly hair to make your face look longer. Simply put, you need to create sharp angles to make your face look more beautiful. I would like to point out that round faces do not naturally have pronounced facial features, but hair helps to form facial features. For this, you can first talk to your hairdresser and get information about this.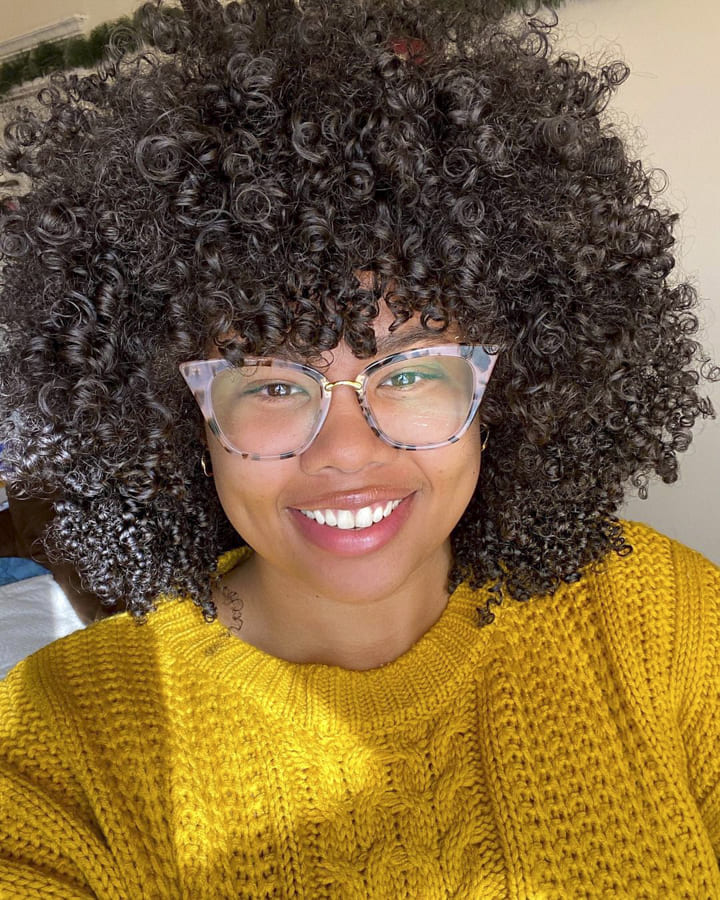 Short curly hairstyles for women over 50
There are different hairstyles and haircuts for curly hair for different face shapes. However, as you get older, you should consider preferring hair that is easier to care for. First, you should find the curly haircut that best suits your own face shape. Every person has a different face shape. Then you choose a hairstyle so that it is easiest to maintain. Also curly hair will make you look younger. But it should not be too often curled. If curls are too often, a bad image may appear. In addition, its wavy and wavy appearance facilitates a messy look.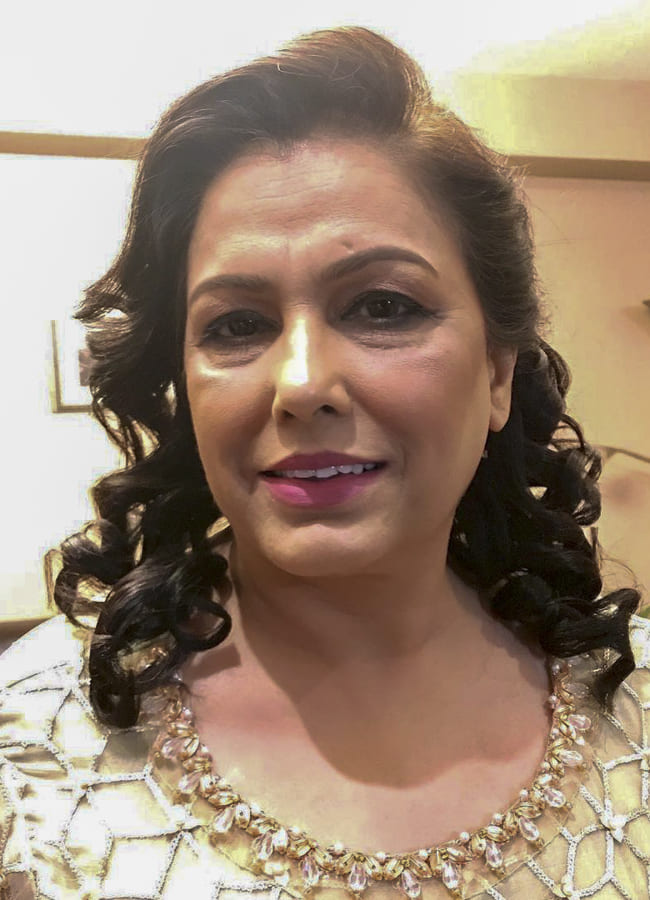 This Winter 2021 season we continue to see what hairstyles and cuts are for older women. This time we especially want to focus on what will be trending for women with wavy or curly hair. Even if you're old, it's up to you to make yourself look younger. You can achieve this by making small touches on your hair. We know that curls provide more volume to our hair, and long hair with plenty of volume is now a trend. You can make such a change in your hair.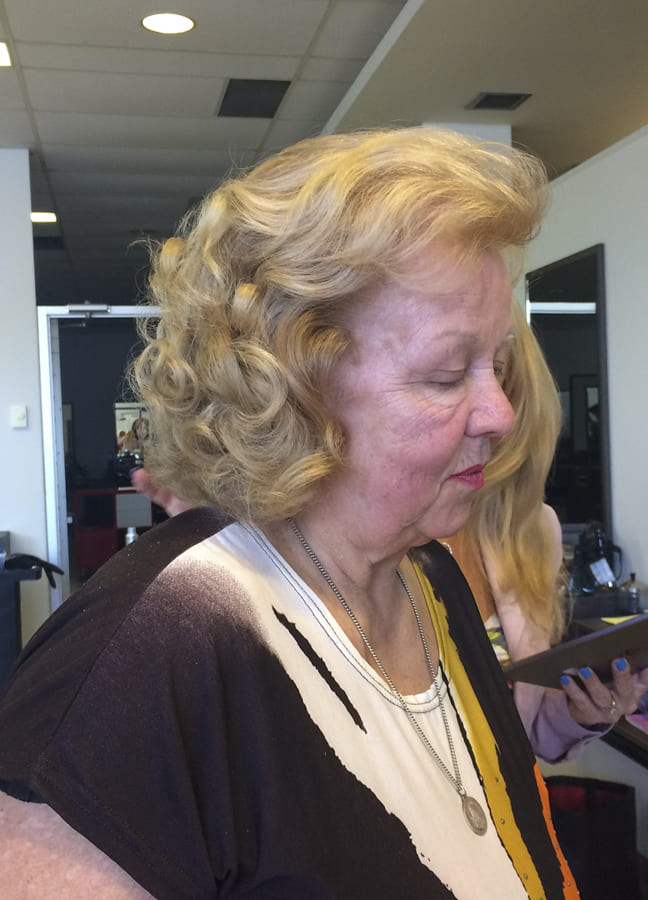 Short curly hairstyles for thin hair
The secret of the best hairstyle for curly hair is to leave it as natural as possible. You don't have to try too hard to do that. Just shape it as little as possible. Do not use too many products to shape. Especially if you have thin hair. Apply the conditioner gently from root to end while your hair is moist. Then comb and dry with a suitable comb. You can get a natural look.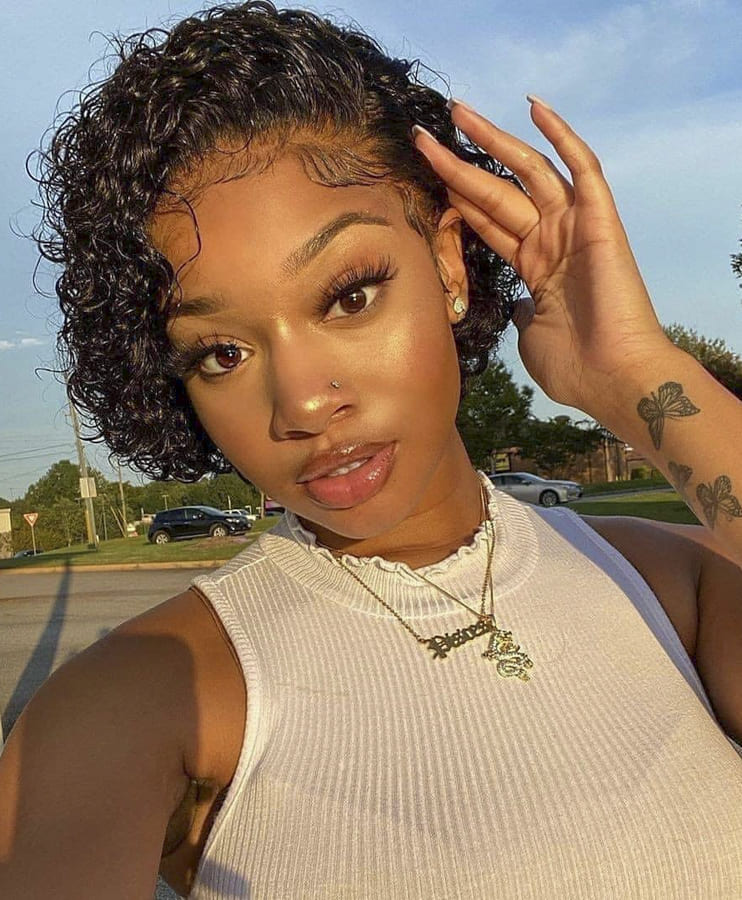 If your hair is too thin, you should first be careful about care products. Keep this detail in mind when choosing your shampoo. It should also suit you in the selection of conditioner. There are quite a lot of hair care products for thin hair. You can choose the best one for your hair. To make your waves better, start by applying curl cream while your hair is still moist.You can increase the number of curls to make your thin hair look fuller.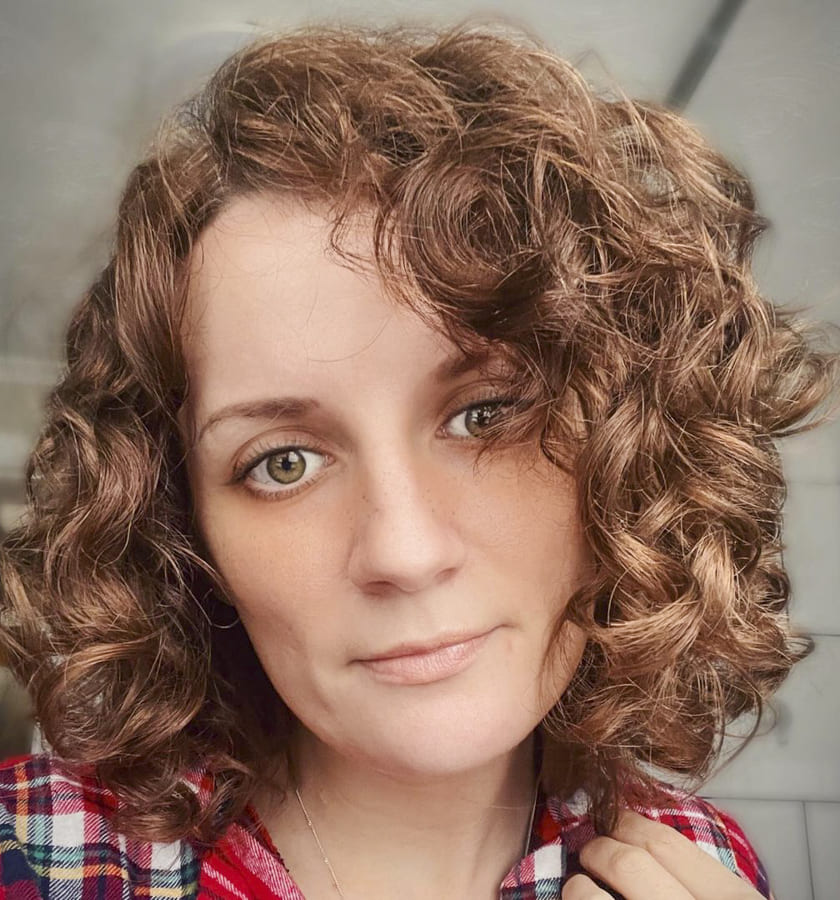 Short curly hairstyles for oval faces
The oval face is quite compatible with almost all hairstyles. Especially when your hair is long. Women with oval facials usually do not prefer short hair. Because they have so many alternatives. But curly hair can be an option for this. You can enter 2021 with a new trend. Curly hair can reveal your beautiful facial lines. Especially when you give a model with your back open. If you are black skinned, you can get a more beautiful look. Because your hair is naturally wavy, you can choose short hair because long hair is difficult to maintain.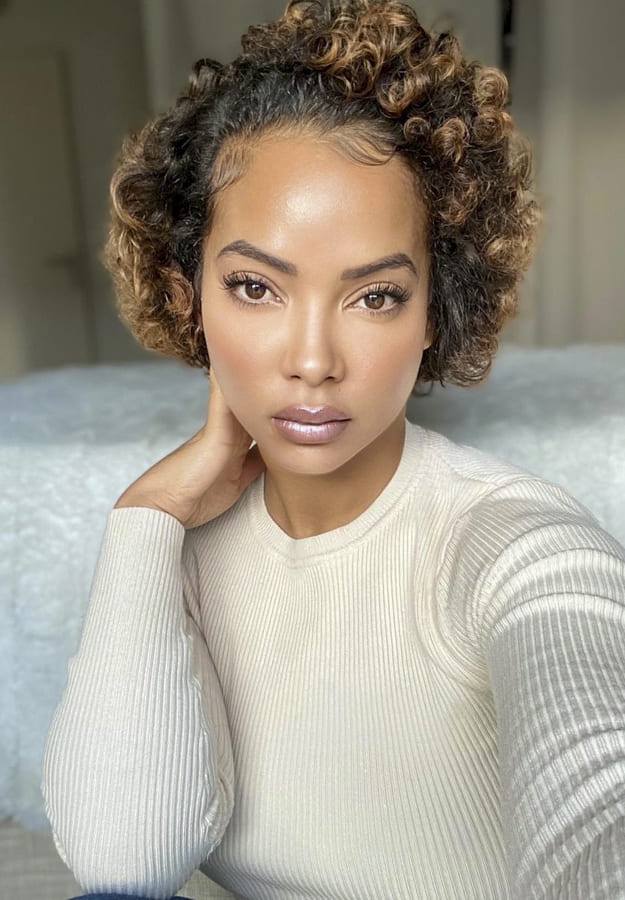 In the first picture you can see a picture of a black woman. The woman with the second oval facials has a completely sniry style. First of all, a white skin and red hair. It might be a good choice if the hair is red. Short and red hair has always been impressive. This may also be a better choice if you have large and colorful eyes that attract attention. You can also see that it is quite suitable in thick strands of hair. If you want curls to be frequent, you should be careful.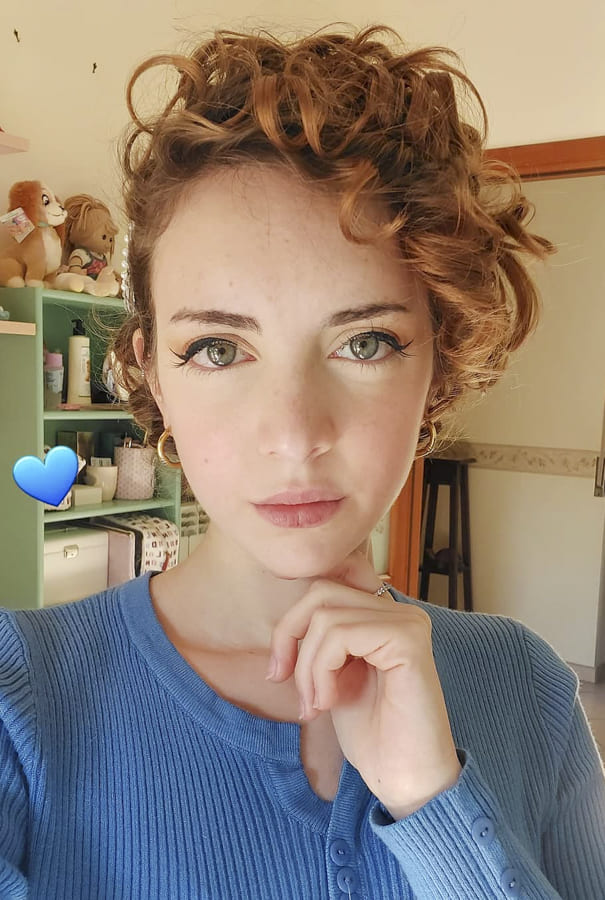 Short curly hairstyles for older women
As you get older, I know that you can no longer spare time for your hair as before. This is so natural. You want to be less ostentatious now. The most suitable hairstyle for this is short hair. Short hair is easy to maintain. You can get ready very quickly. If you want a more beautiful look, you can try curly hairstyles. You can get a very nice look with your black hair.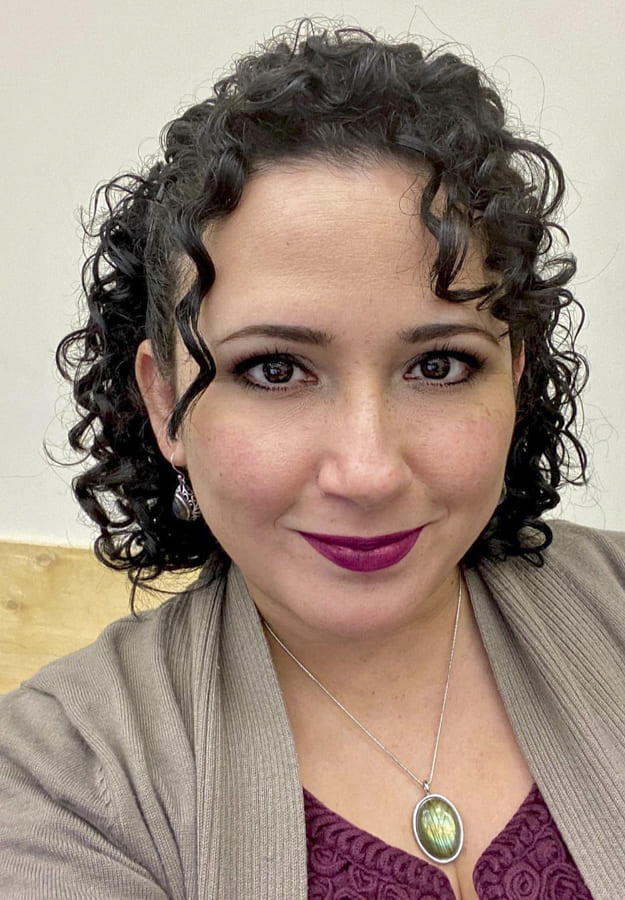 If you have blond and thin hair, I recommend you to examine curly hair. Despite your advancing age, you can still have an impressive appearance. Do not neglect to protect your hair. The easiest way to do this is to use the right care materials. First of all, have a haircut suitable for your hair type. If you have such hair, short hair type will be the most suitable model for you.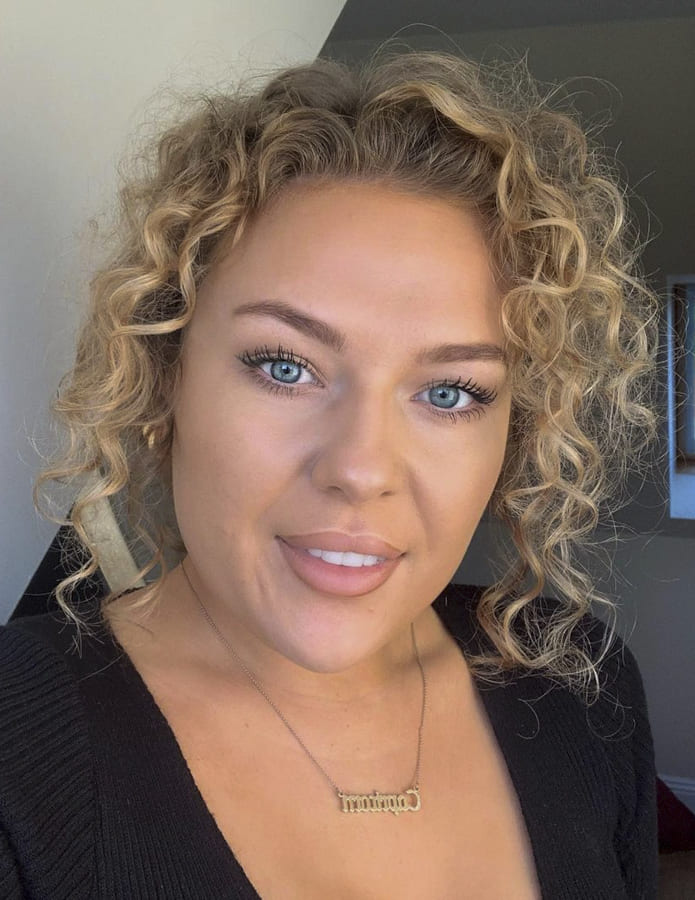 Short curly Hairstyles Tutorial Ideas
I present you a video as an idea about curly hair. You can follow the details in the video. You can also search youtube for more videos.
Other Short Curly Hairstyles Tips
Let's examine some more examples together.
black women short curly hairstyles
Black women naturally have a tendency to curly hair. Even if your skin color is light, natural hair can make you look very impressive.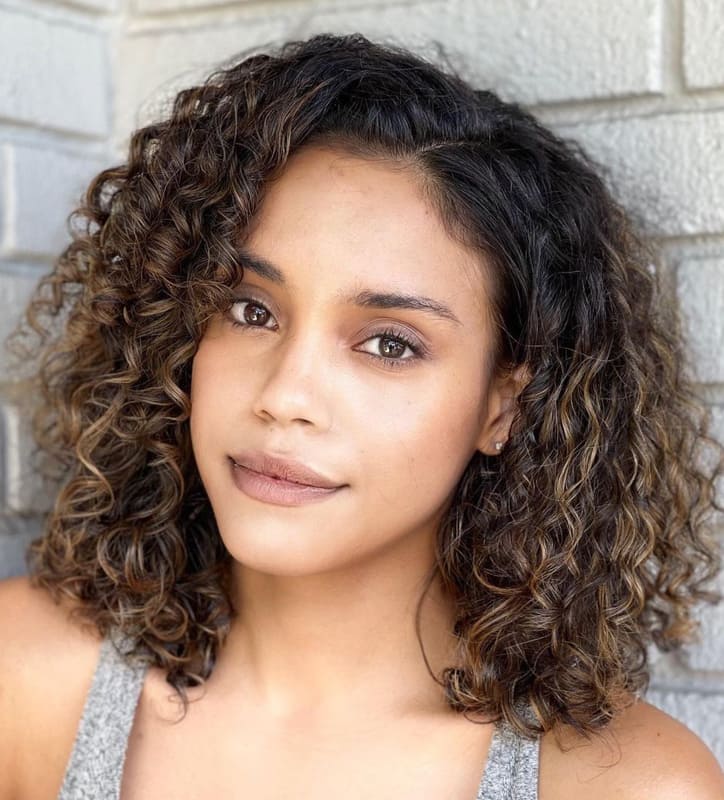 blonde ombre short curly hairstyles for black women
Even when you cut your hair very short, you can get a great look with little color games.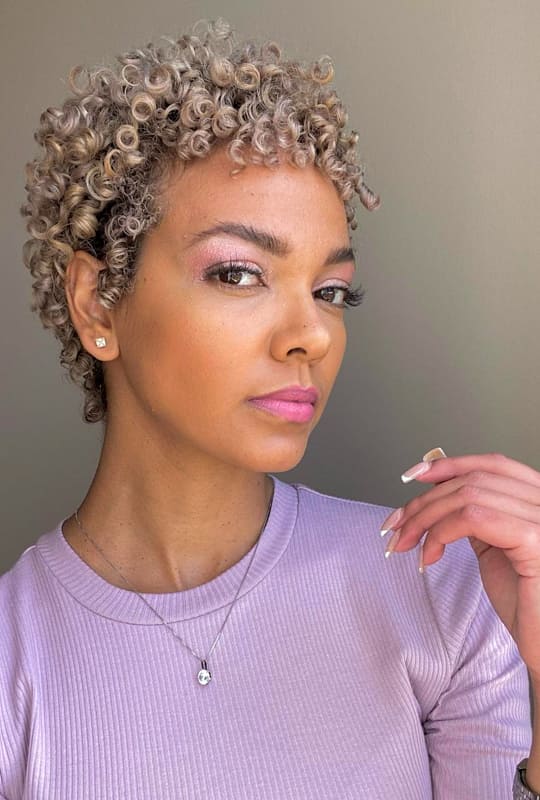 blue short curly hairstyles for black women
If you are a free-spirited colorist, the color blue is for you! It is a preferred color especially for short and curly hair. The magnificence of blue color with the texture of voluminous hair!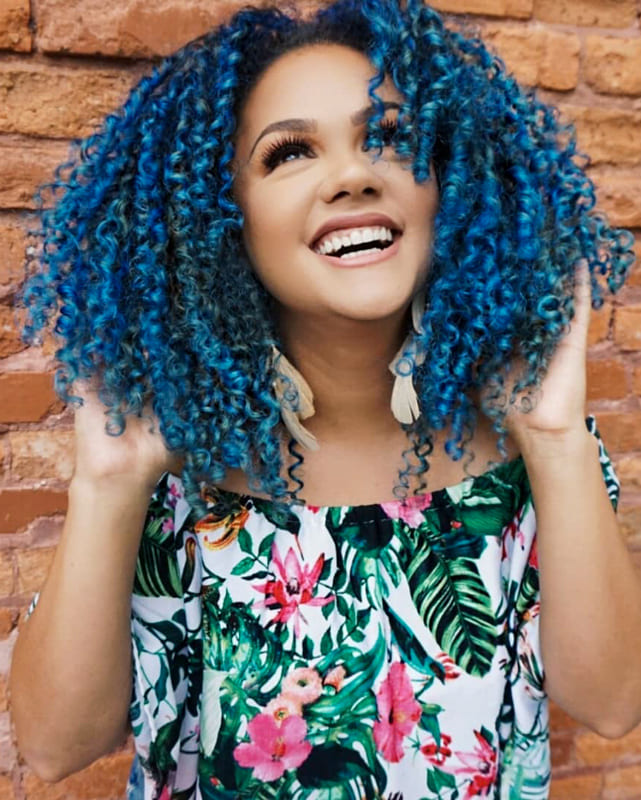 latin short curly hairstyles
Women with strong hair or thick hair may not prefer it. However, it is preferred more frequently by Latin women.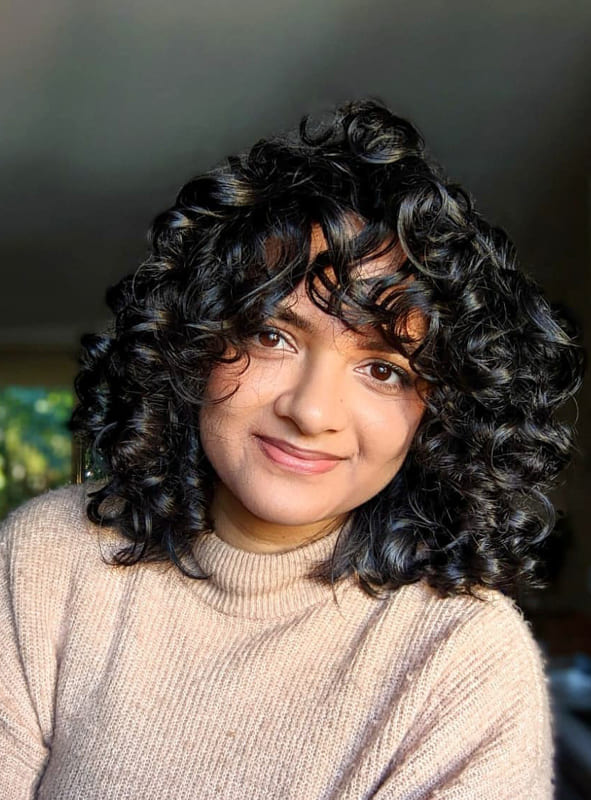 Mexican girl short curly bob hairstyles
Recently, short and curly hair has become very popular among Mexican women. Especially in combination with the bob haircut it is so amazing!

pink short curly hairstyles for black women
My opinion of pink hair never changes. I find pink hair very impressive. But high volume on curly hair completely changes the game. Doesn't it look great?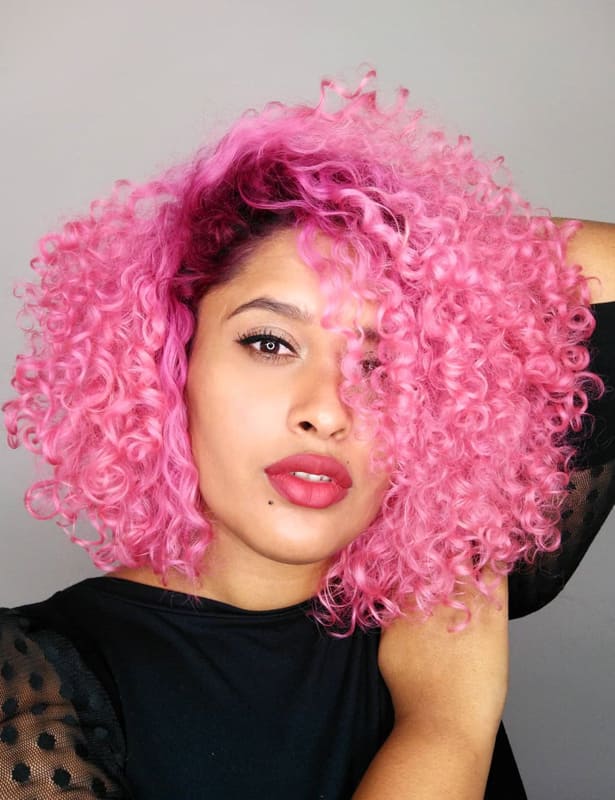 Red curly with bangs short hairstyles
We are faced with the irresistible appeal of red hair! the wonderful formation on the curls is really awesome.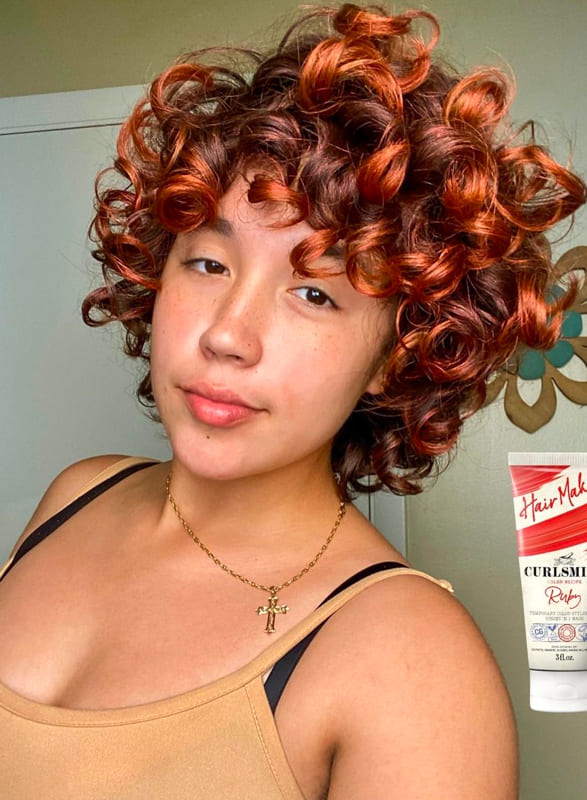 red short curly hairstyles over 45
Curly short hair includes such a wide age group that it continues to make you look younger no matter how old you get. When you are 45+, curly hair will help you look younger.
red short curly hairstyles
It is not a model preferred by young girls. But if you have an active lifestyle, you should try it. It will save you a lot of trouble. Curly hair is extremely easy to maintain.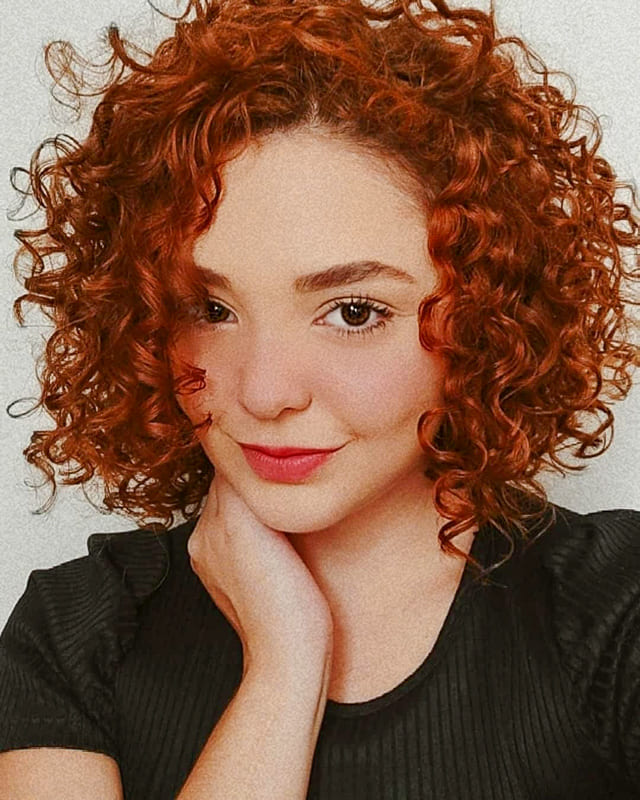 red short cury hairstyles for black women
There are many alternatives for color. If you play with your hair a lot, curly hair is for you. In fact, for a straight hair this color wouldn't look so surprising. But for curly hair it looks very impressive.
short blue curly hairstyles
You can say that volume is important in blue curly hair. However, if you think that your facial beauty is more decisive, you can collect your hair in this way with the help of a hairpin.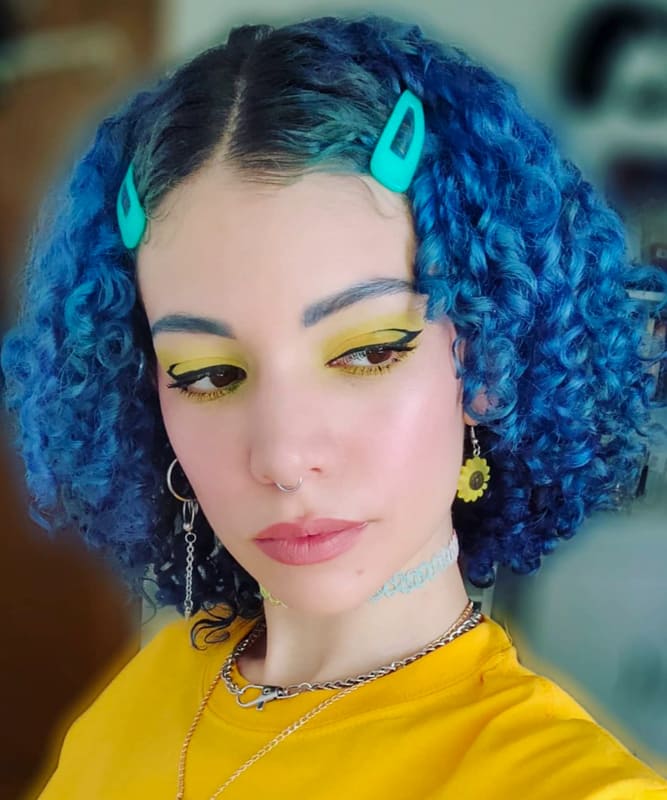 short curly hairstyles for black girls
Black girls really like this type of hair. Especially short cut curly hair. It is easy to maintain and looks impressive.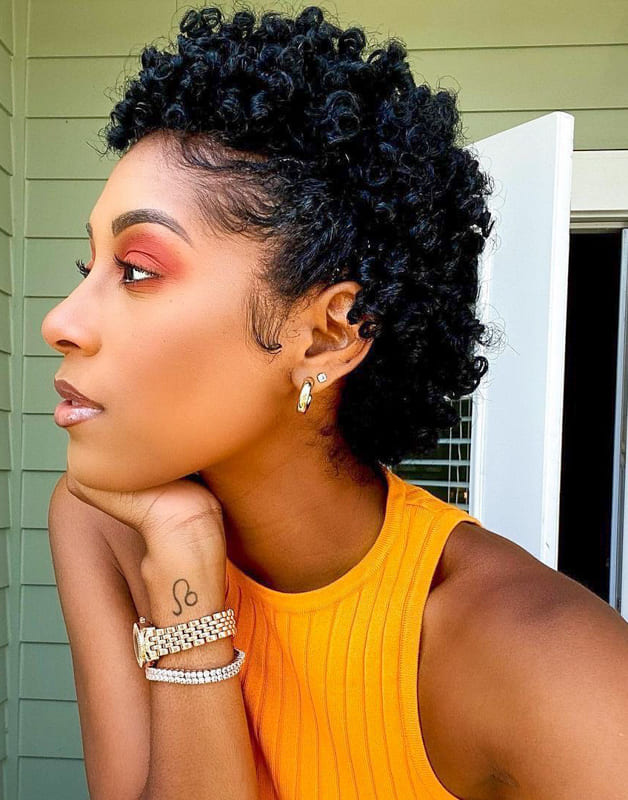 short curly hairstyles for young women
Short and curly hair will also protect you from hot summer days. Especially when you collect your hair at night and go to bed, it will not bother you much in the morning. Maybe even look better.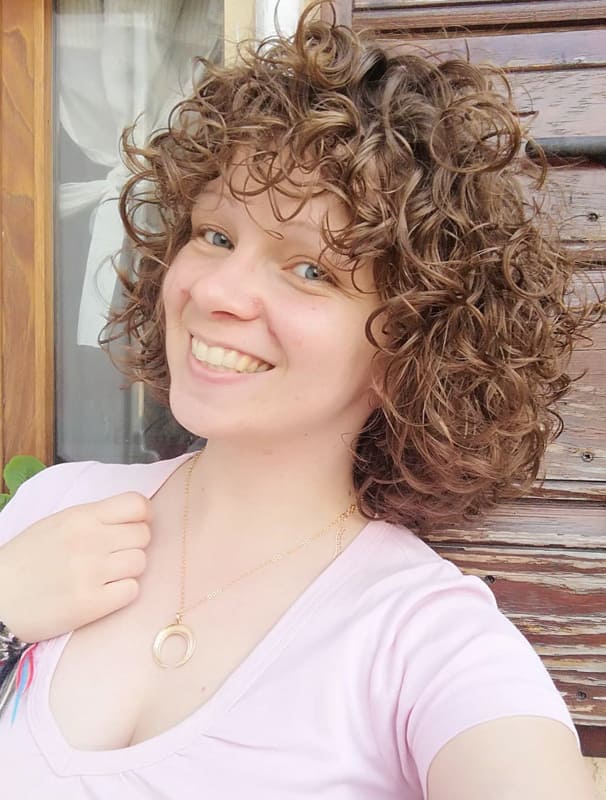 short curly hairstyles for young girls
Very young girls, on the other hand, can prefer this type of hair at school age. You can also opt for special balls.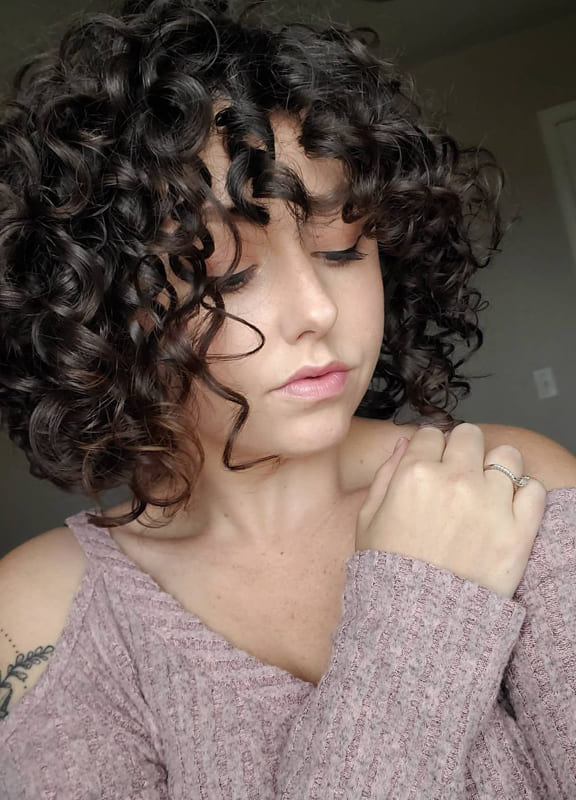 short curly hairstyles over 30 age
As I said before, red hair and hot summer days are definitely the most indispensable choice.
Short curly hairstyles with bangs for women
The bang cut is not preferred for short and curly hair, but I managed to find a few examples.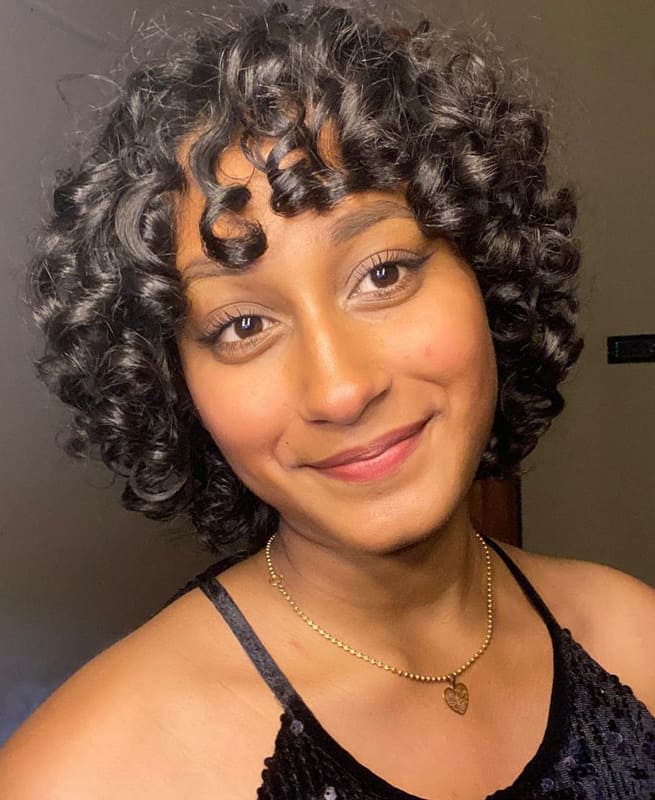 Short curly hairstyles with bangs
This picture also has bang cut hair. But the hair is a little straighter and the curls are a little more vague.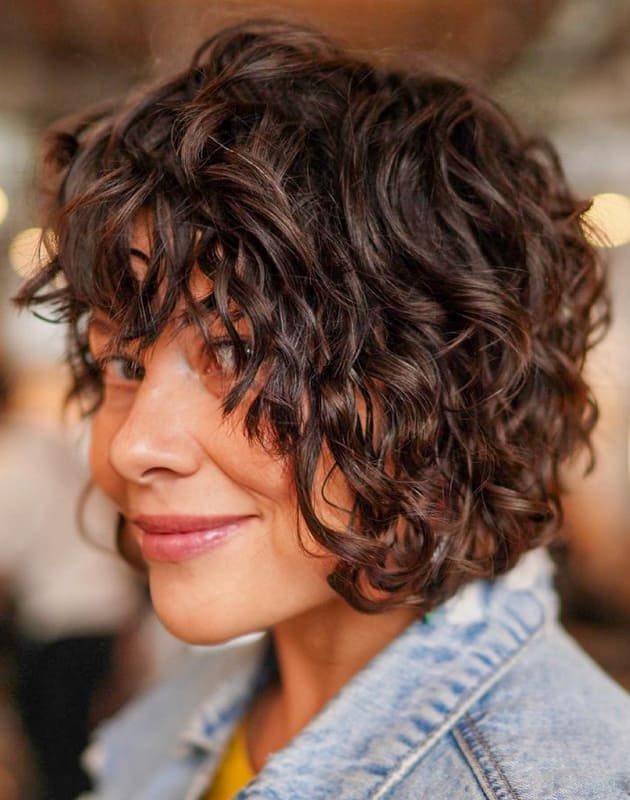 Short curly hairstyles with big curls
So, do you like to prefer hair with big curls? You don't even need to go to the hairdresser for such hair, you can do it at home.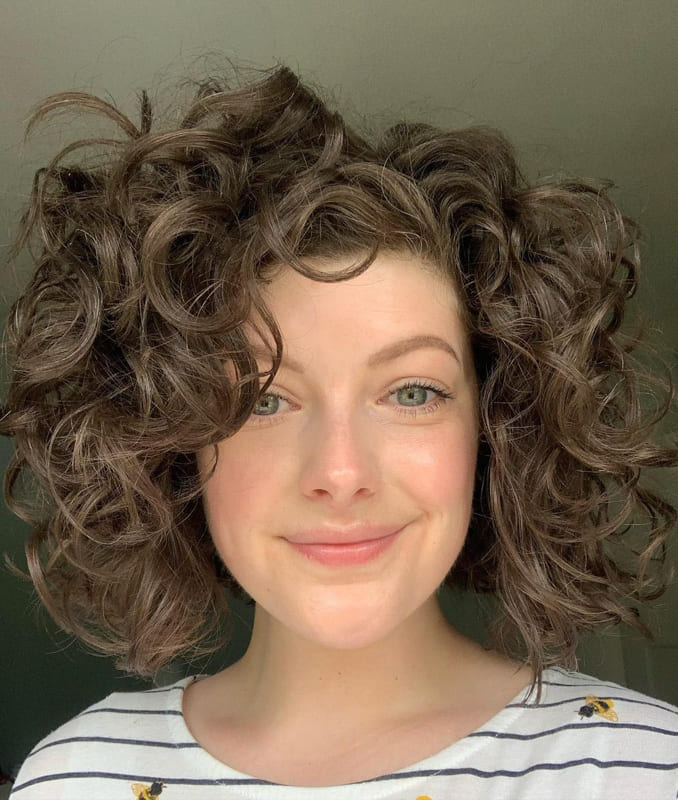 Short curly pixie hairstyles for women
I didn't really think curly hair could have a pixie cut. However, when the front part of the hair is cut less, it can look really impressive.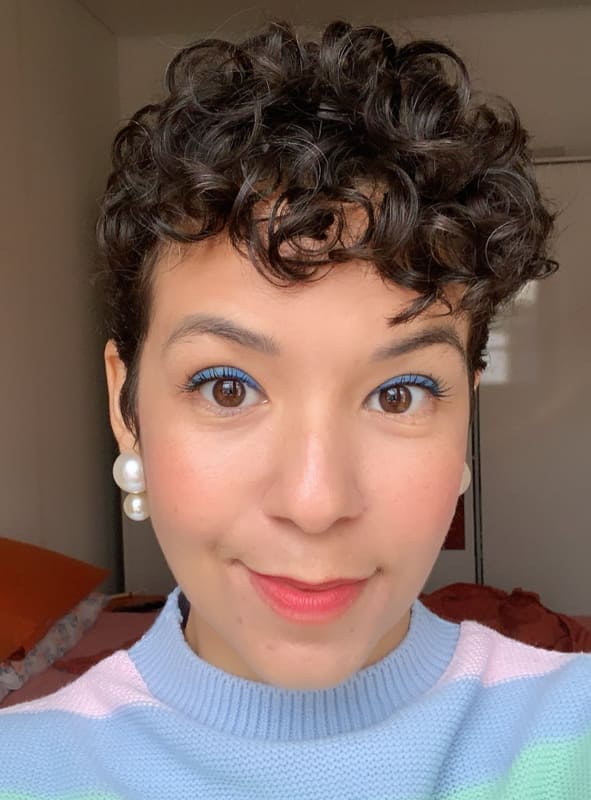 Short pixie curly hair for black women
This is directly proportional to the curls in your hair. The look completely changes as the curls in your hair increase.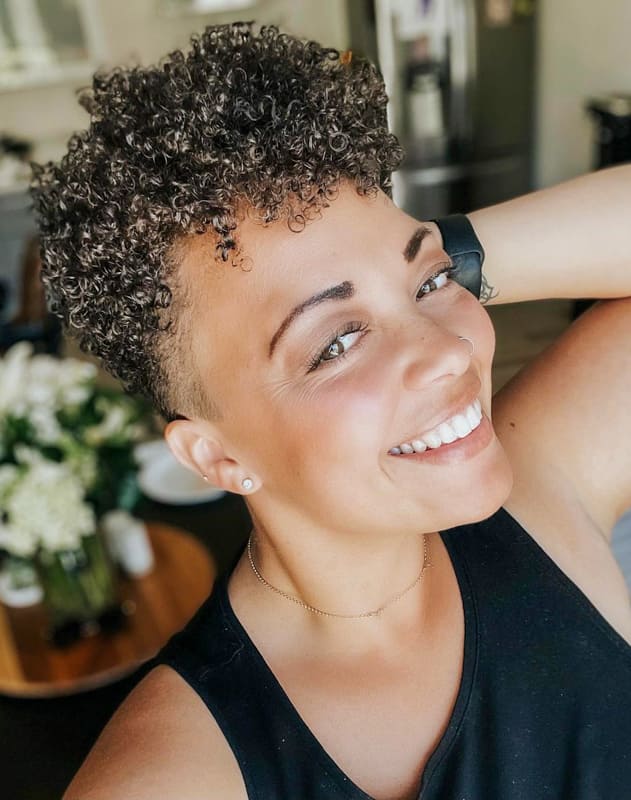 Soft pink short curly hairstyles
Pink hair is among the preferences among white-skinned women. However, you should take care that your hair is voluminous.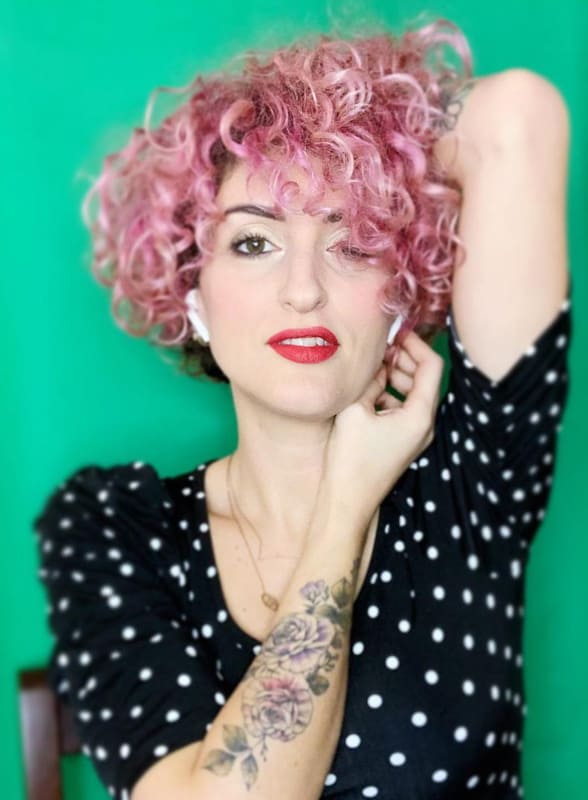 Lovely short curly hairstyles with bangs
This is one of the best examples of the bang haircut! The combination of hair color and face shape is really great.