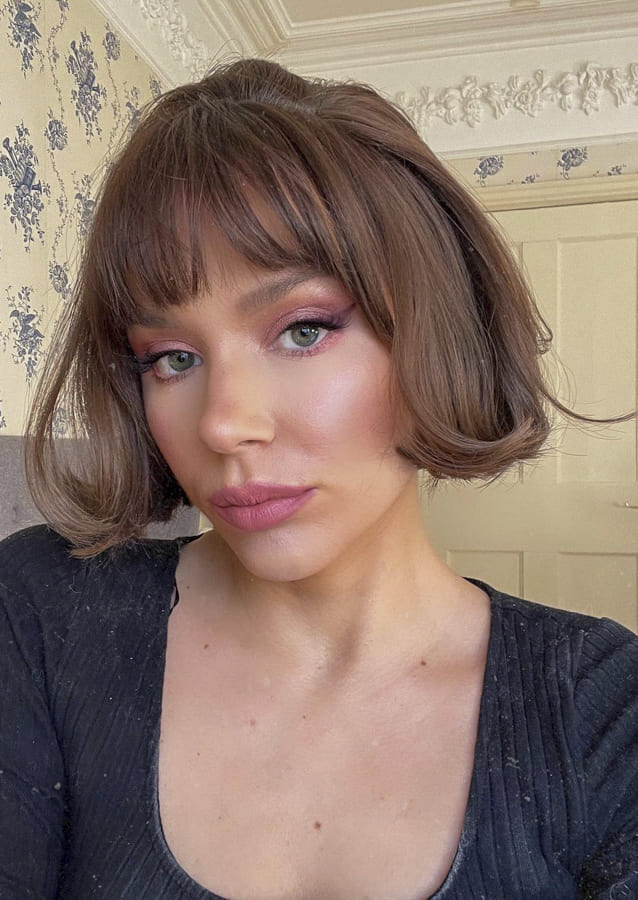 If you have already long hair and want to shorten it we will help you to find the most appropriate hairstyle for you. If you have decided to shorten your hair, you must be really brave. Men also find women with short hair very attractive. Because short hair represents confidence and braveness. It looks sexy.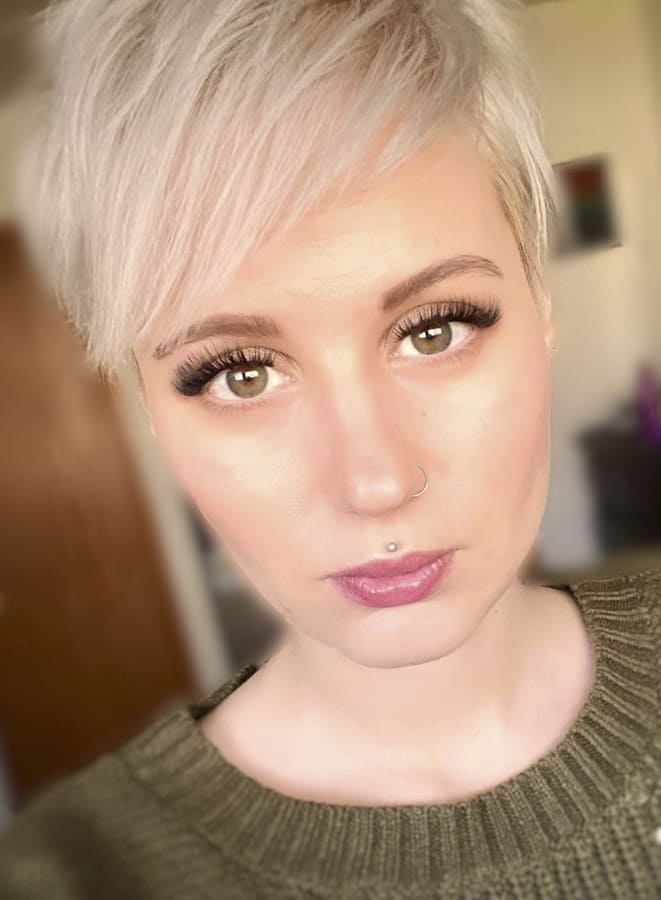 You can prefer an asymmetric cut if you want something different. This hairstyle requires braveness but it certainly draws attention to the best lines of your face. If you are brave enough and trust yourself try this style. This hairstyle is very popular these days. However, you should find a professional hairdresser because this is a hard cut.
Short Hairstyles for Women 2021
If your hair isn't too short, you can even make a messy updo and make your hair look longer. This style hides the length of your hair. Girls and women with short hair look really cute. Don't be sorry because of having short hair. There are many hairstyles you can choose. Just be creative or find a creative person that will make hairstyle suggestions for you. We are sure that you will have the perfect hairstyle that reflects your personality in the best way.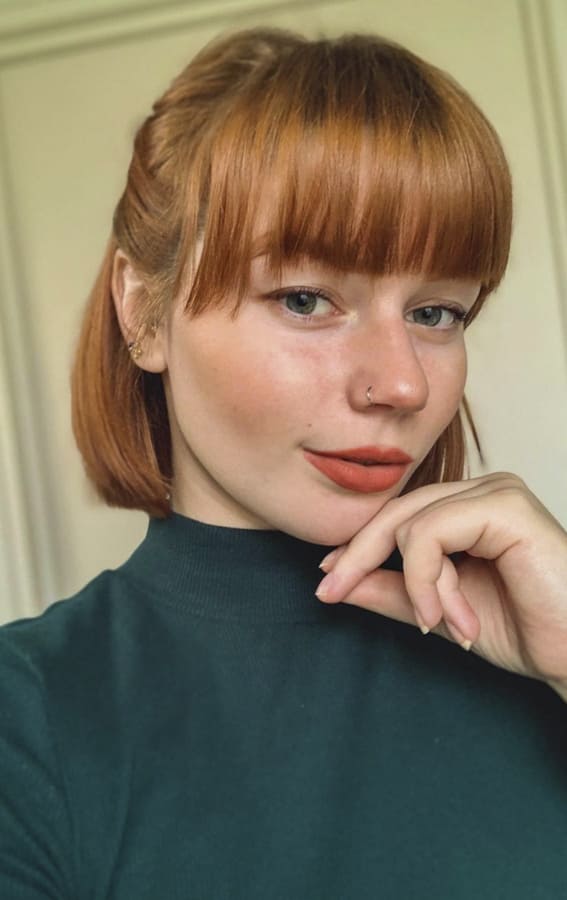 Short hairstyles for women over 40
I would like to say that you are too early to see yourself old. You are still too young. Women in their 40s can now be considered middle-aged. Now the age of marriage is over 30 years old. That's why we can call women in their 40s young. For this reason, it is okay for you to bravely try many different hairstyles. In the picture below, the hair is combed to the side. Fixed with spray. I can say that it looks very young.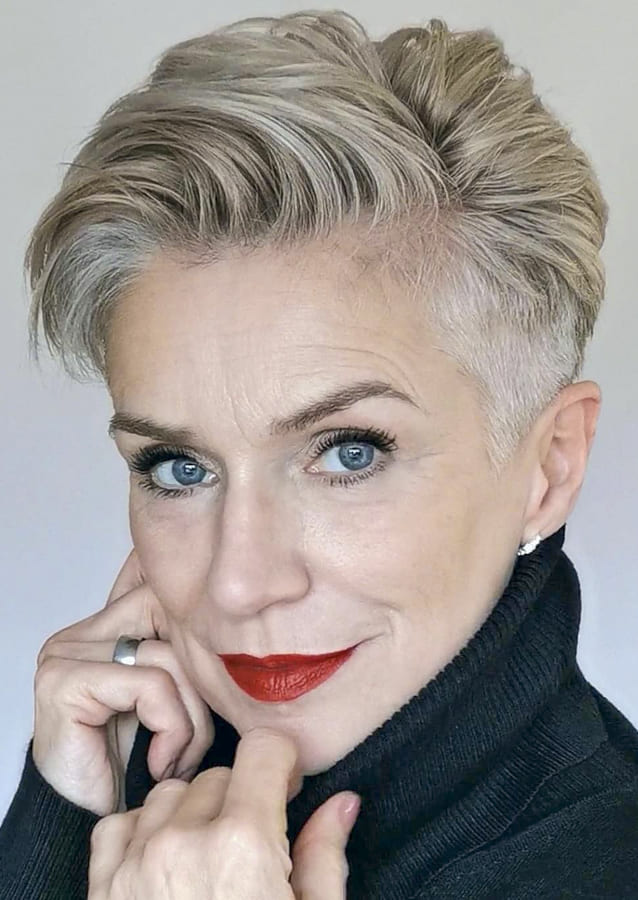 In the picture below, you will see a woman who has just entered her 40s. If you want to show your age younger, a short haircut can be a solution. First of all, you should make a change in your hair color. When you highlight your hair, it will obviously make your age look very young. With a good make-up, you will turn into a great woman. Do not neglect the care of your hair. Your hair will reveal your beauty.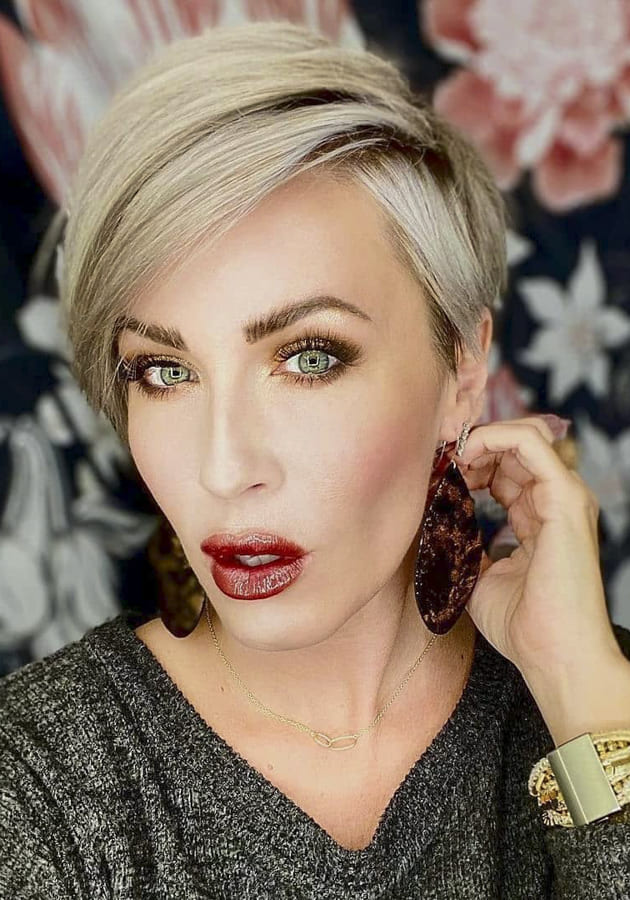 Short hairstyles for women with round faces
If you have a round face, short hair may be a suitable choice for you. First of all, you should choose a cut model suitable for your facial features. If you have a wide forehead, you can cut your hair in a bang shape. This can help you cover the width of your forehead. But if you are confident in the beauty of your eyes, let the beauty of your face appear. May everyone see your sparkle. A haircut like this can be tricky. However, it is very easy to use.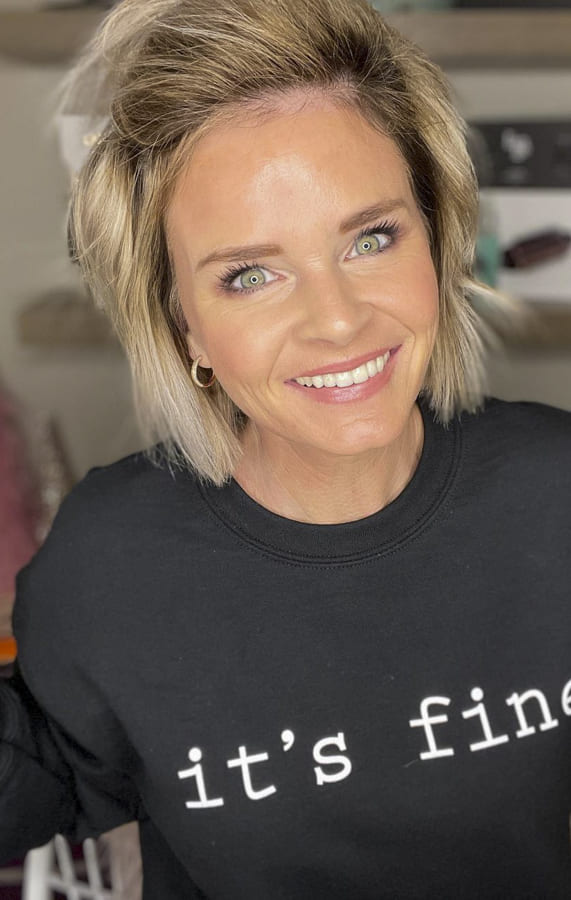 I can say this is one of my favorite hairstyles. I don't know his exact name yet, I would be glad if you enlighten me. If your cheek and chin lines are very prominent, you should reveal them. You can reveal the beauty of your face by separating the hair from the right or left side. As you can see, having thin hair is not a disadvantage for this. Also, as I always say, the harmony between hair and skin is very important. It provides a perfect integrity.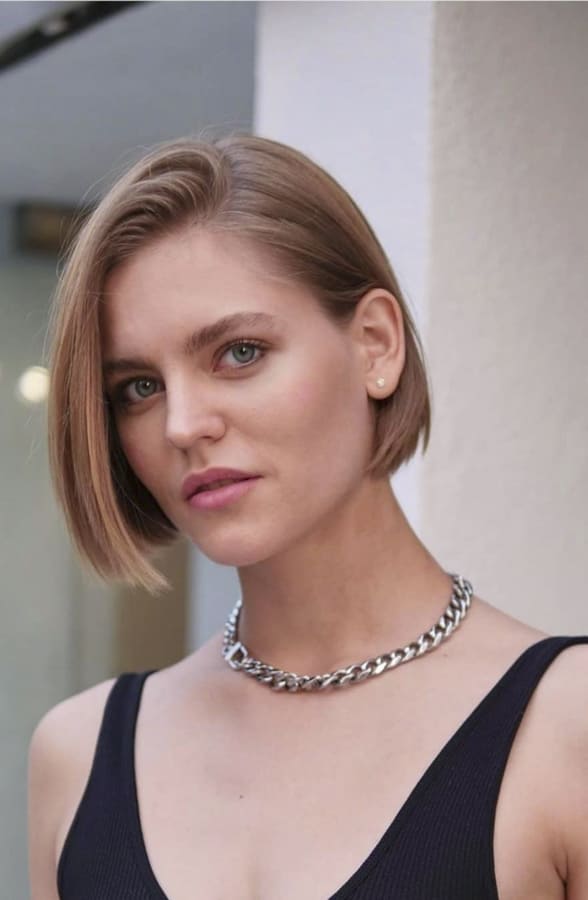 Short hairstyles for round faces
Women with round faces have a different mood. Especially, details such as eyes and eyebrows can be emphasized. Especially big eyes and thick eyebrows are really impressive. That's why you can cut your hair shoulder-length. Maybe a little shorter. However, as seen in the picture, a short hair reveals all the beauty of the face. Especially combing the hair to the side provides a nice appearance. You can ask your hairdresser for a cut like this.
I showed different models for round faces as an example, but this is the first time I'm showing the curly hairstyle. Curly hair for short hair creates a very cute look. It allows you to express your young soul. Would you like to use assertive color? Pink color might be the right choice for this. I've seen another haircut like this one before. It was a green colored hairstyle. The opposite will be the mirror of your soul.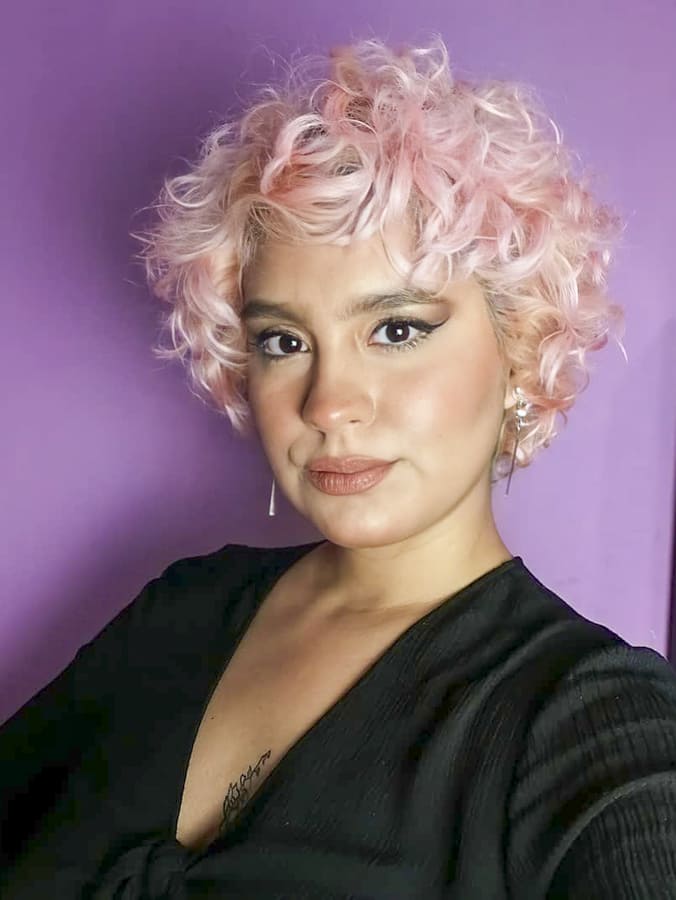 Short hairstyles for fat faces and double chins
Unfortunately, not every face has the same structure. Some women can look fat even though they are thin. If there are double chins, do not try to hide it. The only solution is to lose weight, friends. You have to lose some weight. Then you can combine your face with a short hairstyle. Hair color selection is also important. You can also choose a platinum hair color as below.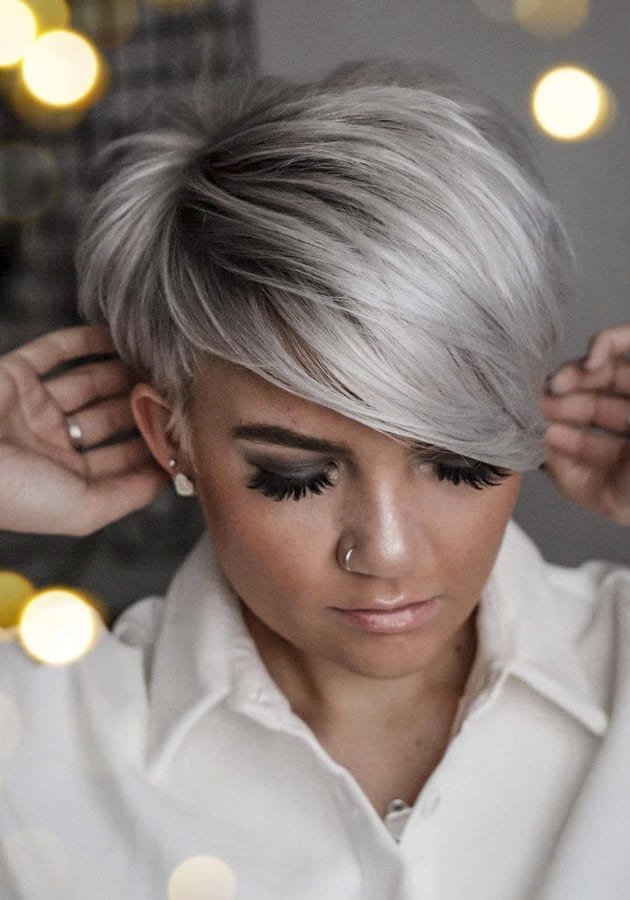 It is very normal for middle-aged women to gain weight. However, it would be correct not to overdo it. First, stop trying to hide the plump image on your face. Especially if you have big eyes like this. If you have such a facial structure, you do not need to put too much effort. Your big eyes will mask your entire face. It will remove all bad view. You can improve this even more with a very short hairstyle.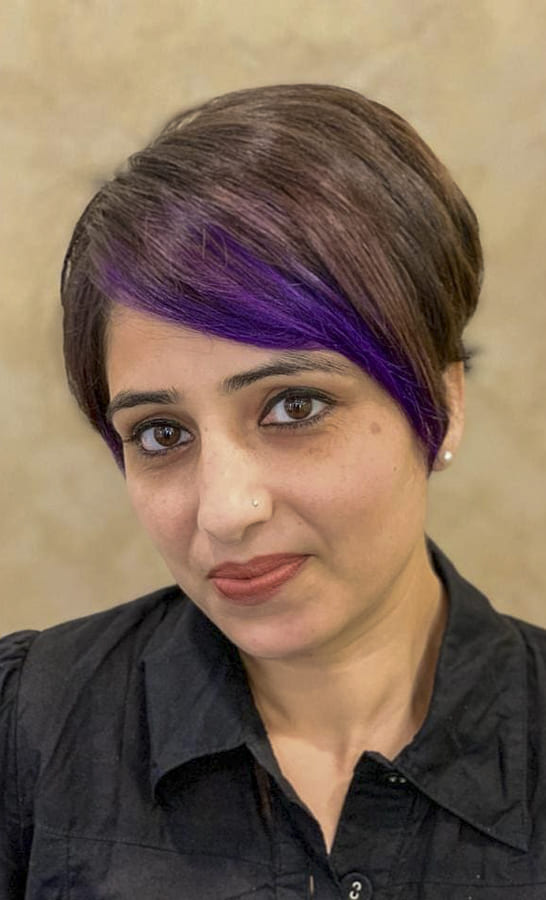 Layered short hairstyles for fine hair
You have the chance to try so many alternatives on short hair. One of them can be a layered cut hairstyle. Layered hair looks like it will be very trendy in 2021. It goes without saying that short hair is among the trends of this year. Short hair is a very good option in terms of being easy to maintain and getting ready quickly. If you have short hair and you are a black woman, be sure to spray after you've specified the layers of your hair. If you do not fix your hair, its appearance may deteriorate.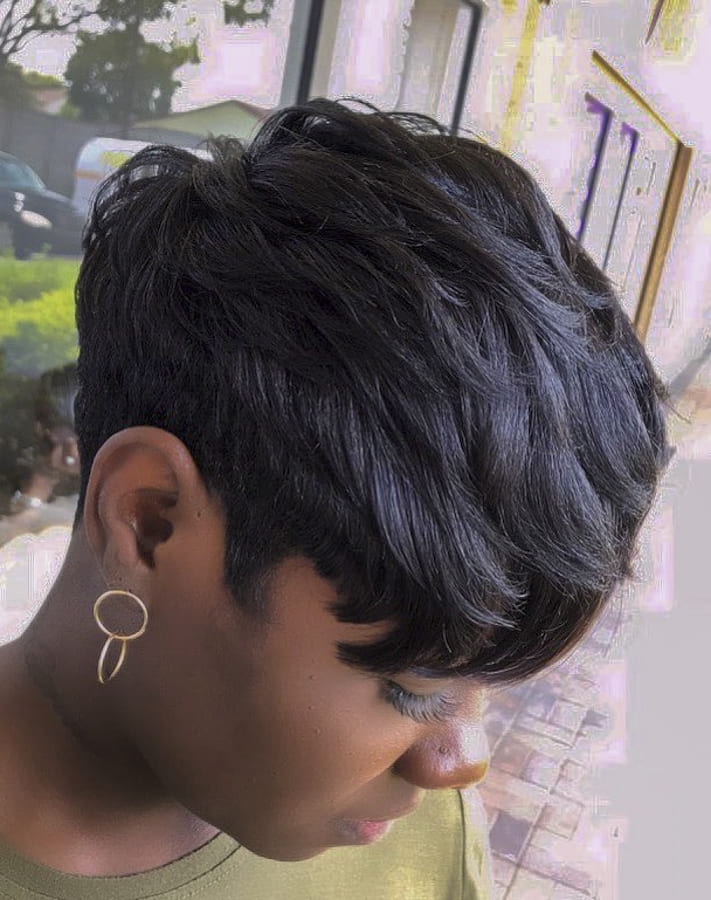 If your layered haircut is in the form of bob hairstyles, you are definitely more lucky in terms of appearance. However, bob hairstyles can differ from each other. In addition, it is very difficult to keep a hair the same in this way. However, you can fix it with a spray when leaving the house. Also, even if your hair is short, it is long enough to use a curling iron. You can give it in different ways. It may be one of the trendiest hairstyles of 2021.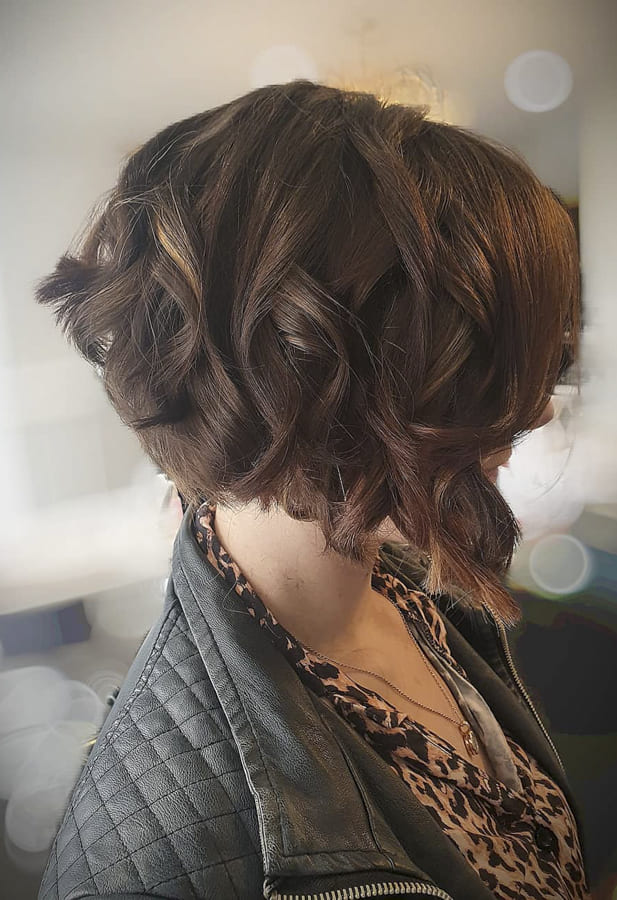 Short hairstyles with shaved side
First of all, a shaved hair style is highly preferred especially by blacks. However, women with white skin can prefer this. I will give you two different examples. In the first picture, we will examine a black woman's hairstyle. Although the side of the hair is shaved, the fact that the long part is curly made the hair quite voluminous. I think it is definitely a preferred model. But don't forget to ask your hairdresser if your skull and face shape are suitable for such a haircut.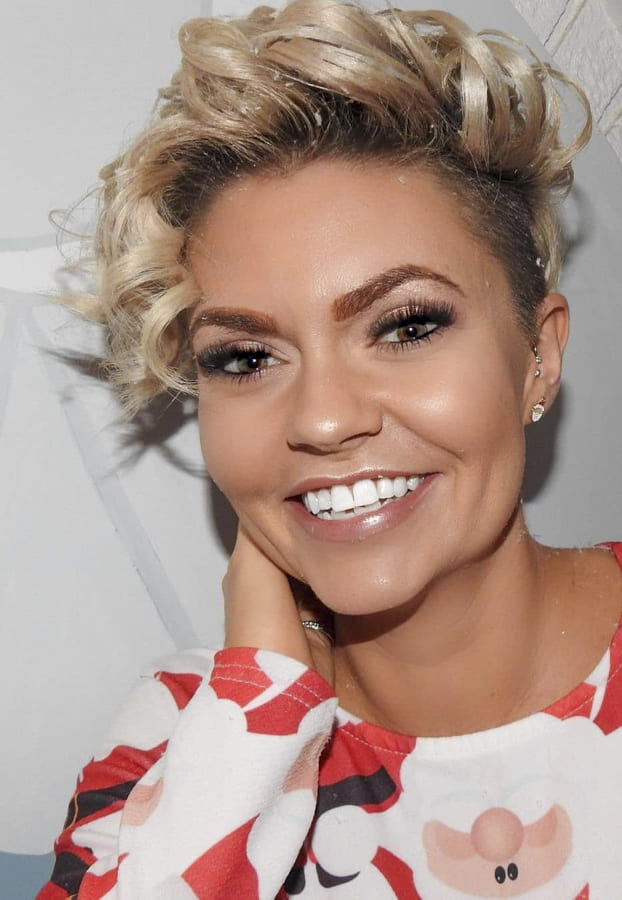 Maybe you don't need to shave your hair. Want a little nostalgia? This hairstyle might suit you. Shaving the side of the hair is an irreversible way. When you cut the side of your hair, you cannot get it back. For this, you can try a cut like this first. If you like it, you can shave the side of your hair. I also recommend trying some outlier colors.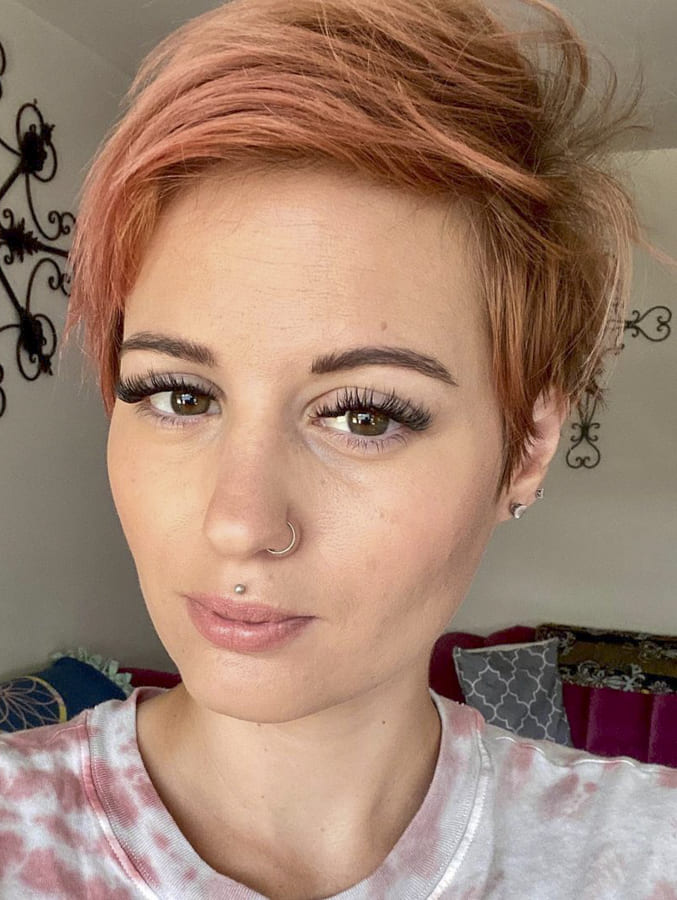 black women short pin curl curly hairstyles
This type of black hair is a very popular choice among black women. We call this hairstyle pin curls. It's quite an impressive model. Especially if you are going to attend a formal meeting, you can choose it to look impressive.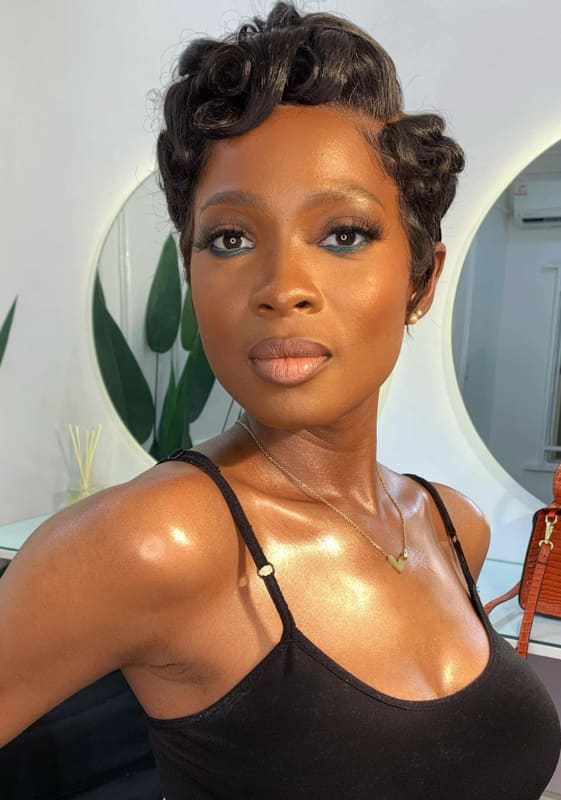 pixie ombre short layered hairstyles
Ombre hair is generally preferred more on long hair. Because it is easier to create the color wave. If you have short hair, you should choose a good hairdresser to create such a pixie look.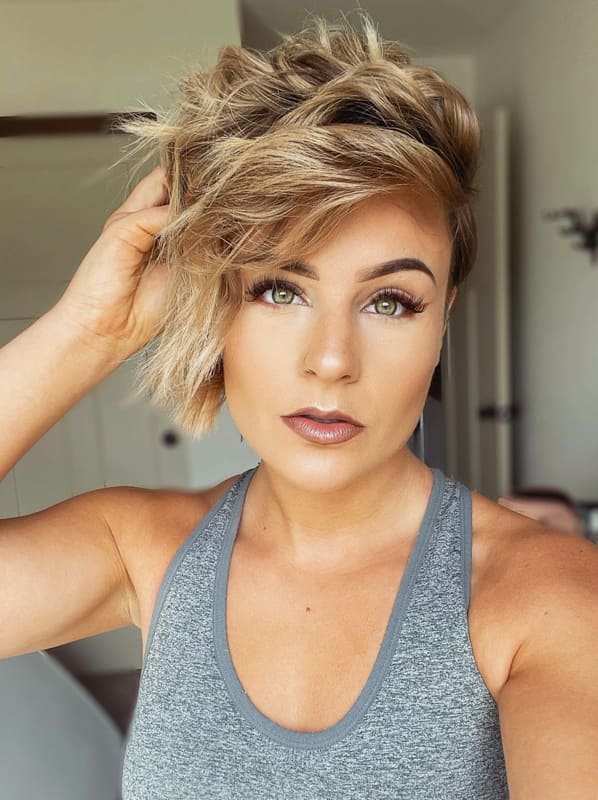 short black hairstyles with glasses
Women who wear glasses, as you know, prefer short hair. Hair color and eyeglasses color should be in harmony. You have to be careful about this.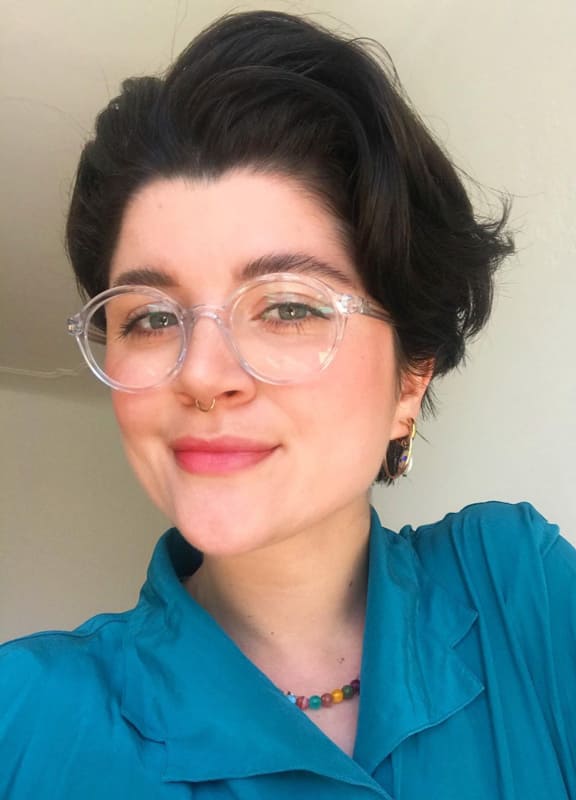 Short blonde thin hairstyles
There are not many options for thin hair. If you already have thin hair, you need to be a little patient. Let your hairdresser move freely while doing your hair. It will be more pleasant if you use different colors in your hair. But stay away from light colors.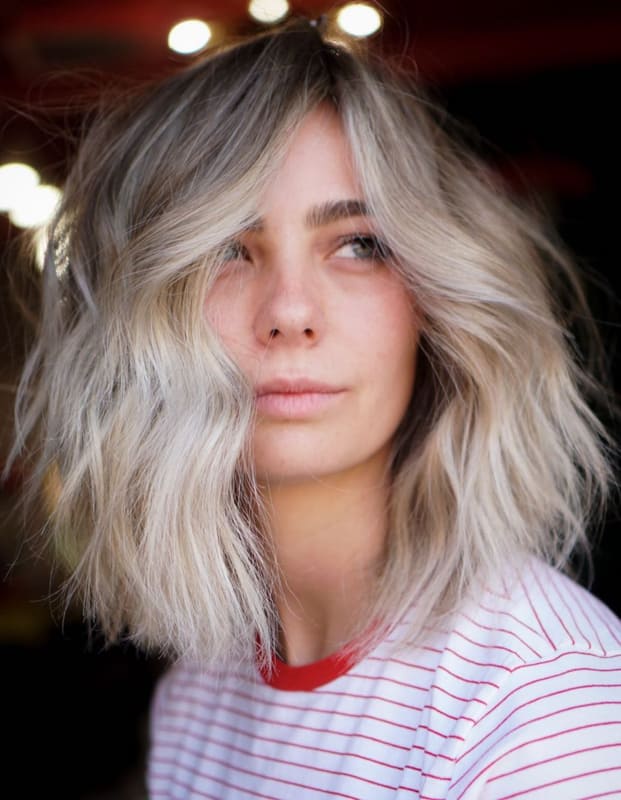 short bob straight red hairstyles
Bob haircuts are very popular, especially for medium and short hair. However, color is an important choice. If you prefer red hair color, I think a suitable skin color is important. Also, the color of your eyebrows is very important. So be careful :)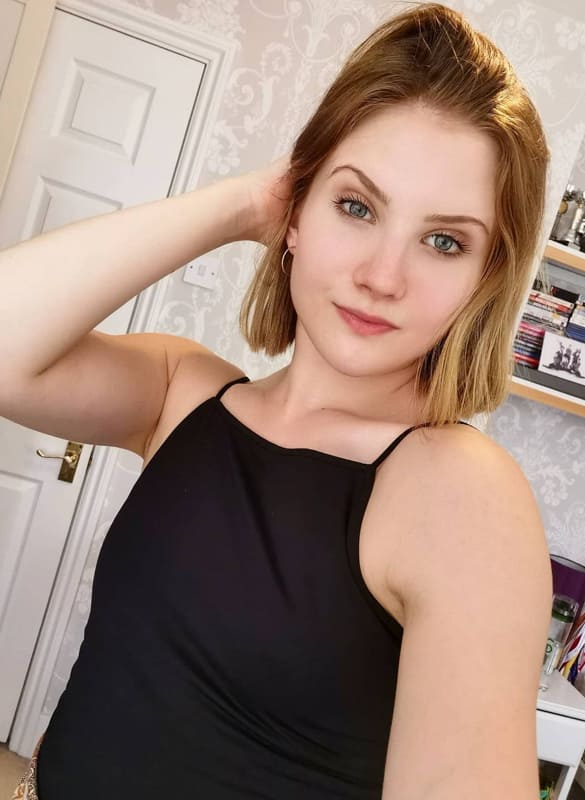 short straight layered grey hairstyles
Layered hair is a hairstyle that you can easily use every day. Especially for straight hair. It will be much easier to shape. As for color, you can choose a color that reflects your mood. If you have such a haircut, do not limit yourself in terms of color. You can even opt for a gray color this way.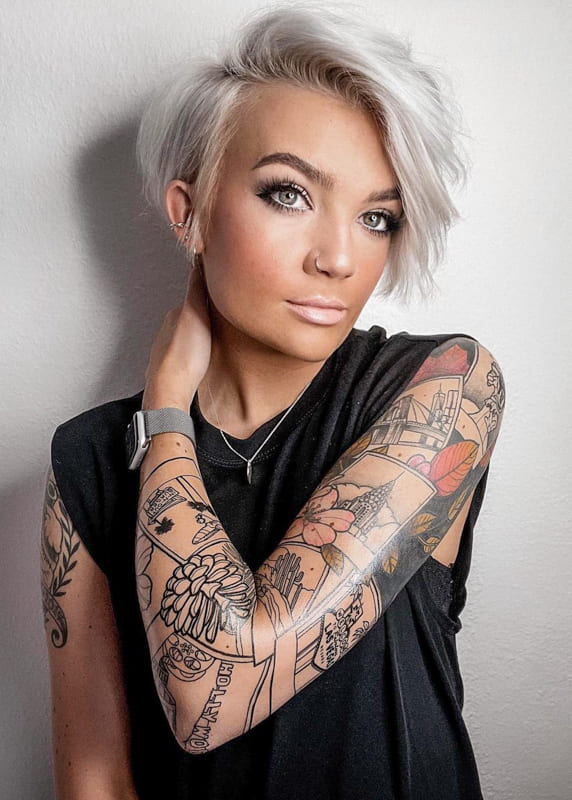 Short hairstyles with bandana
The use of this type of bandana has decreased considerably recently. You can have such an experience to make a difference. This is actually not difficult. Also, you don't need such a short hair. I recommend you try it.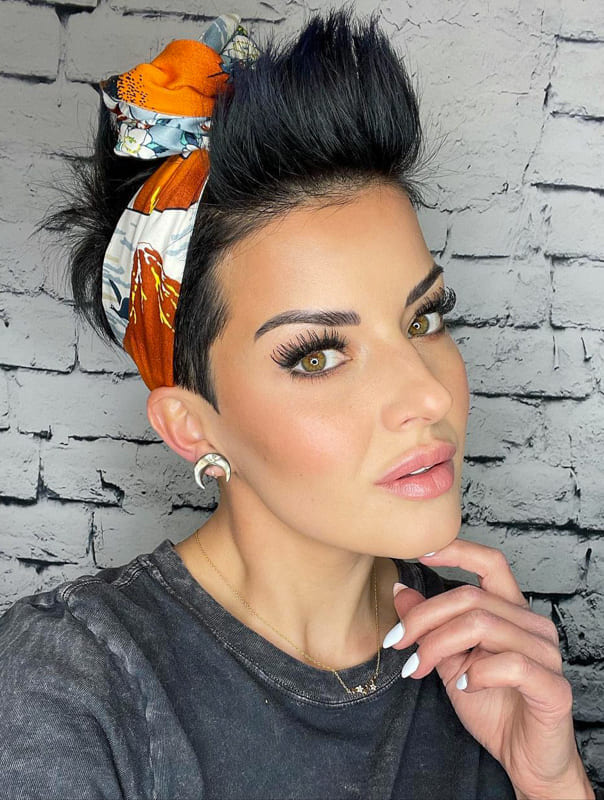 Short layered platinum blonde hairstyles
I can say that it is one of my favorite colors. This type of haircut looks really impressive, especially if you have rounded facial features. I really like the color of your hair. Especially the darkness at the bottom gives it an interesting appeal.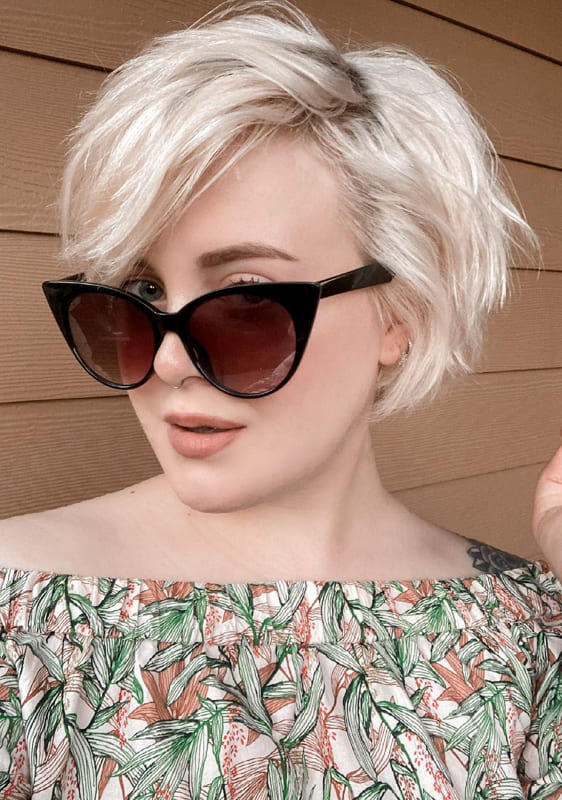 short ombre side bang hairstyles
I can say that it is one of the most popular short haircuts. It is very suitable for daily use. You can choose dark colors as well. Especially if you are a woman with a busy schedule, I can recommend you this type of short hair.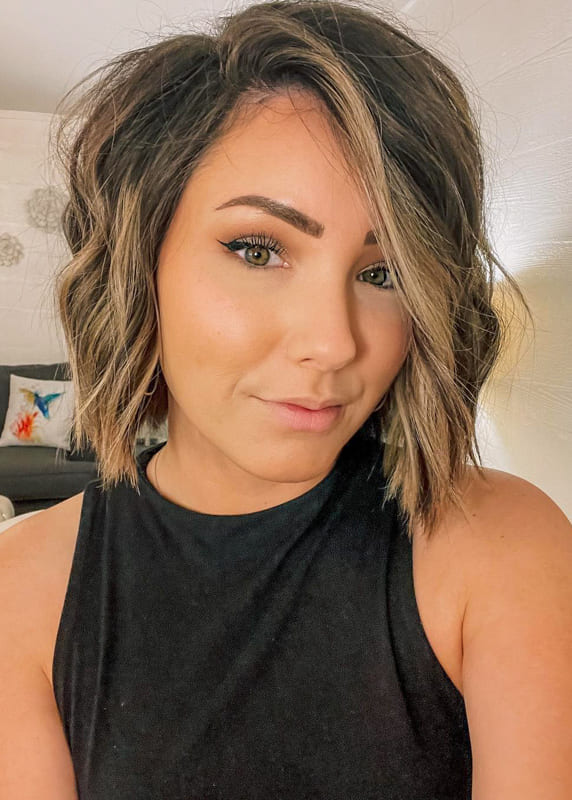 Short pin curl black women hairstyles
If you are a black woman with very short hair, you do not have many alternatives. You can try the pin curls tactic. I think it is the best application that can be done on such short hair. It looks very impressive and very healthy.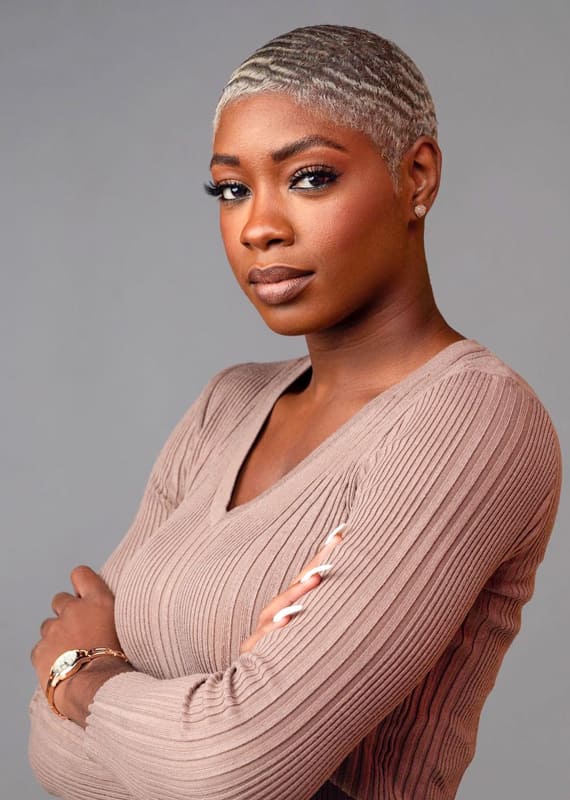 short pixie bang hairstyles
Even if you have strong hair, you can prefer short hair. Recently, white-skinned women have started to prefer black hair color too much. It's a really great fit. Also, the bangs cut of the hair is really awesome.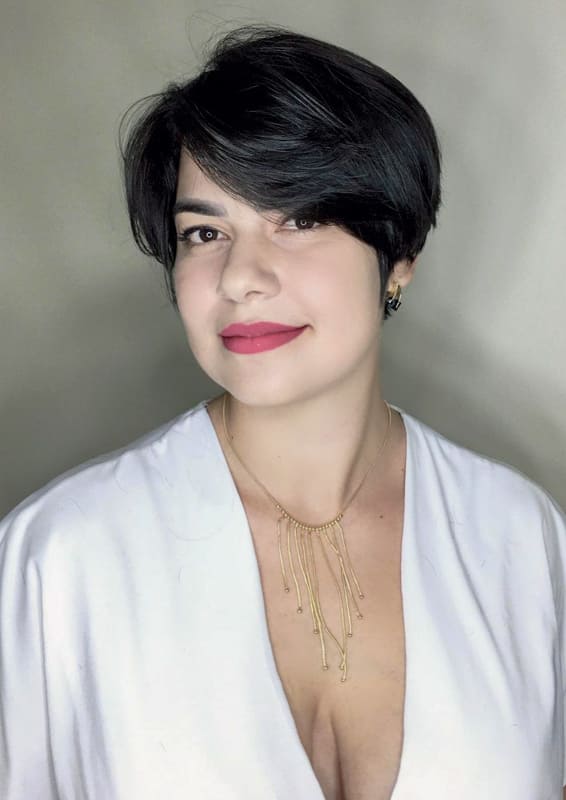 short pixie blonde hairstyles
Fairy hair is no longer preferred as it used to be. Because women like to grow their hair longer now. Celebrities who drag such trends are no longer as many as they used to be. You should also have a suitable face structure for this type of short haircut.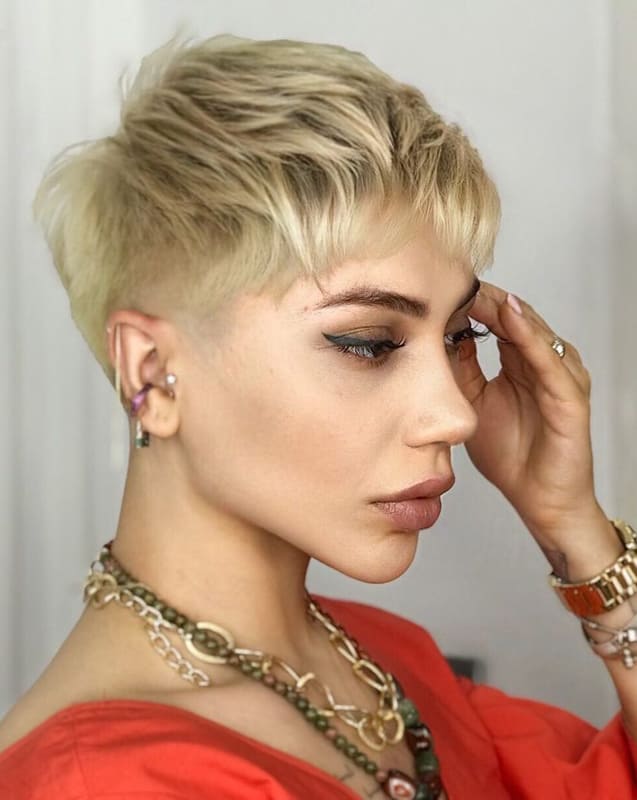 short pixie hairstylees for blonde women
If you are a woman with very short hair, you can prefer this type of hair. As you can see, you don't have to worry about the color. As long as you do not neglect the daily care of your hair. This is really important!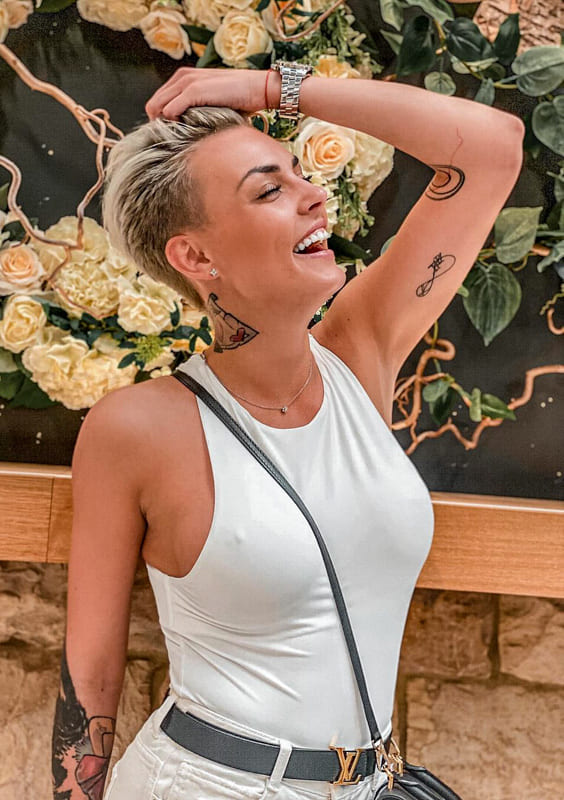 Short pixie pink hairstyles
Pink is a slightly different color, I agree. But this type of short hair can really make a big difference. Imagine this hair is black. It will be very faint indeed. However, the fact that it is pink makes it attract a lot of attention.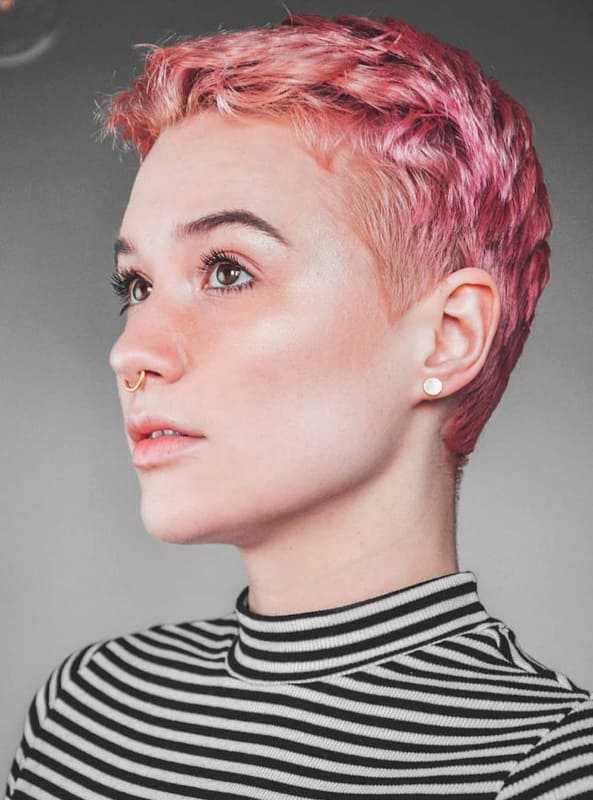 short side bang pixie grey hairstyles
Side bangs hairstyles are a very popular model. Especially if you have such short hair. If your age is advanced, you can start using gray tones.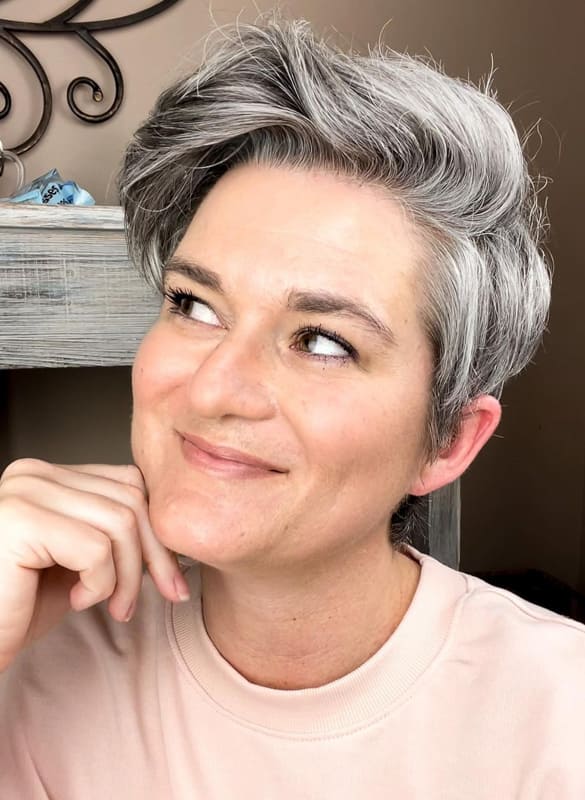 shurt curly sidebang bob hairstyles
I don't know what you think about curly hair, but what I do know is that it is really hard to maintain. If you have time to take care of your hair, you can choose such a hairstyle.