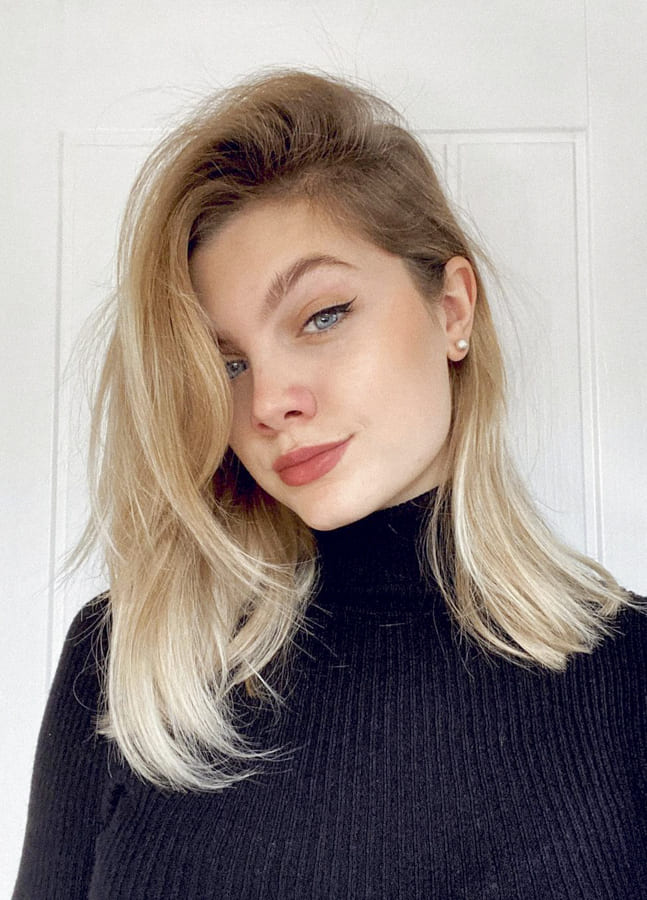 There are many hairstyles for blonde hair. For example, short hairstyles are great for blonde hair. Short hair looks very stylish and modern. It is also very easy to maintain short hair. It has many advantages. You use less products and spend less time for styling your hair. You can just wash it and get outside. If your hair isn't naturally blonde, it can be damaged because of dying frequently. But, keeping it short will help you to get rid of damaged ends regularly.
Short Blonde Hairstyles for 2021
There are many celebrities with short blonde hair and you can look at the pictures of them in order to choose a hairstyle. You can look at the hairstyles of celebrities like Carey Milligan, Pink or Charlize Theron. They have used their hair short and blonde. There are many other celebrities whose hairstyles you can take as example.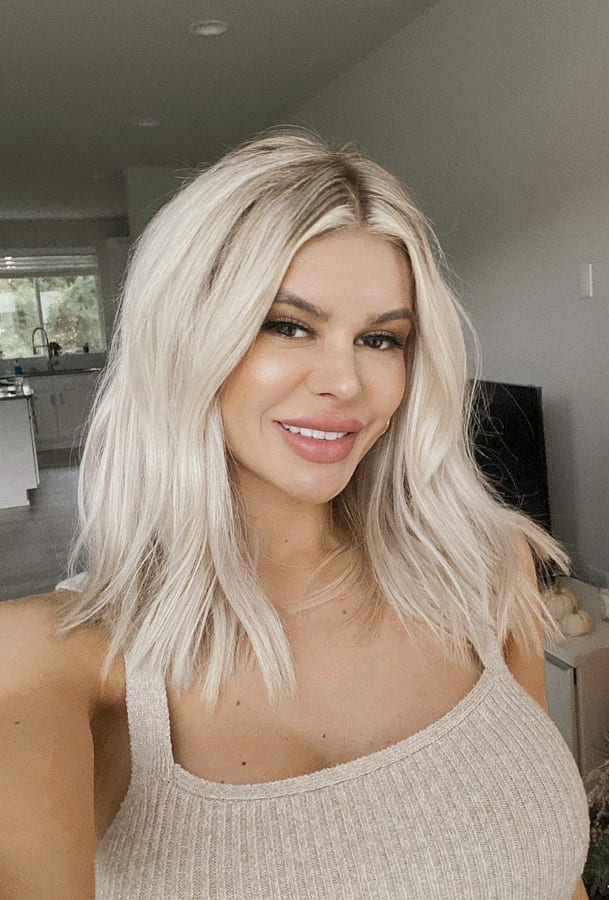 Needless to say, blonde hair always takes attention of everyone. As we said before, it looks modern and is easy to style. If you have trouble in choosing a short blonde hairstyle, look at the pictures we have collected. They all are fantastic and will look great on you. Whichever you choose, we are sure that you won't regret about it.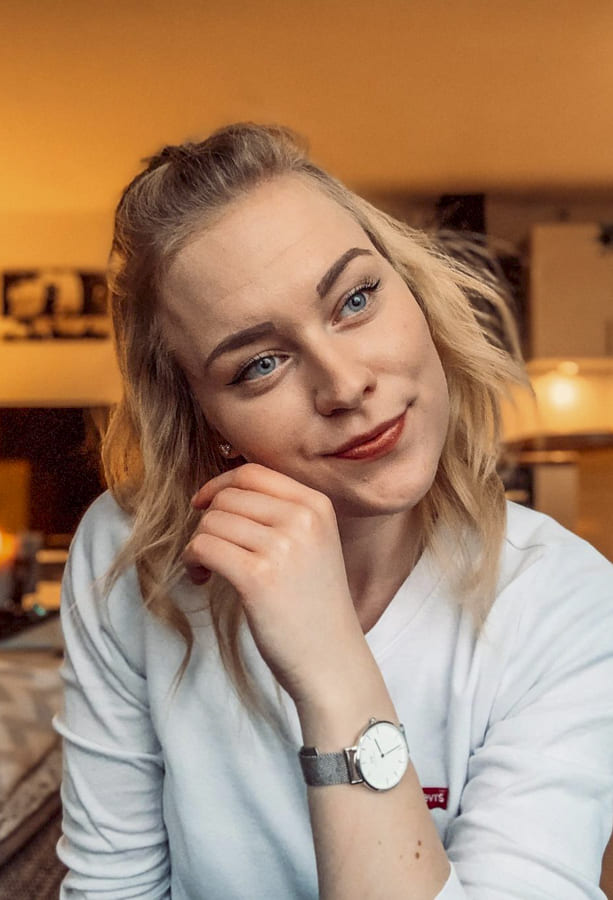 Short blonde hairstyles with bangs
Short bang hairstyle is especially preferred by women with short hair. Every woman tries out the bangs haircut at certain periods of her life. For this, you can try different hair cut models. Bangs look very nice especially on short blonde hair. Short hair will be the most popular hairstyle as usual in 2021. If your forehead is wide, you can try this hairstyle. In fact, it is preferred by women with narrow foreheads. It is a privilege to be blonde even if it covers your face a little.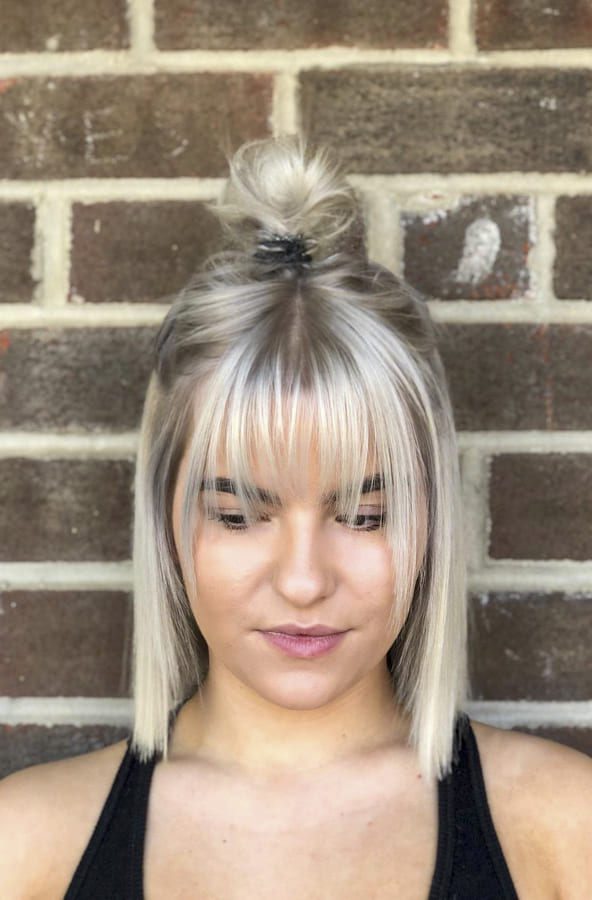 Bob haircut is a highly preferred model. Generally, women with short hair love to choose both bob and bangs hairstyle. I can say that it is a really good choice for blondes. You can get a different look, especially when you change the color tone. If you have round face contours like in the picture, your cheeks will be more prominent. I suggest you do your makeup accordingly. Whether the bangs are flat or oval is entirely your choice. The most preferred oval bangs. The biggest reason for this is that most of the women have an oval face.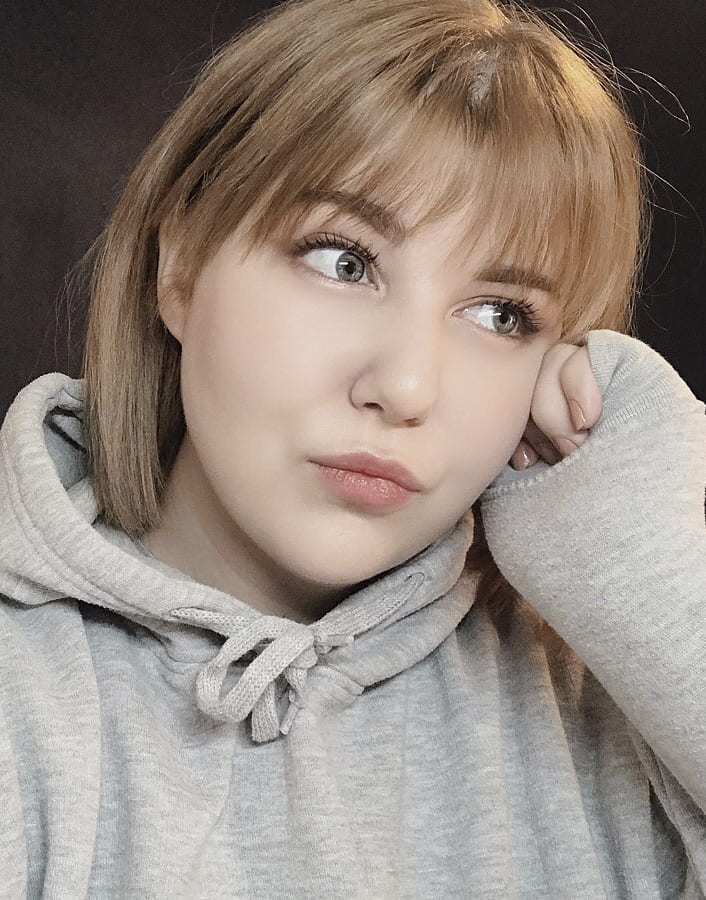 Short blonde hairstyles for thin hair
If you have thin hair, short hair is the right choice for you. As you know, short hair is very easy to maintain. If you have opted for a blonde color, I would advise you to try short hair. Because thin hair wears out very quickly. The ends of the hair break very quickly. The easiest way to get rid of this is to have a short hairstyle. If we look at the first picture, you see the side hairstyle. Actually, it is in two pictures. The biggest reason for this is that fine hair is a little voluminous. The hair in the first picture looks a little red, but it's not. Yellow tones are more dominant.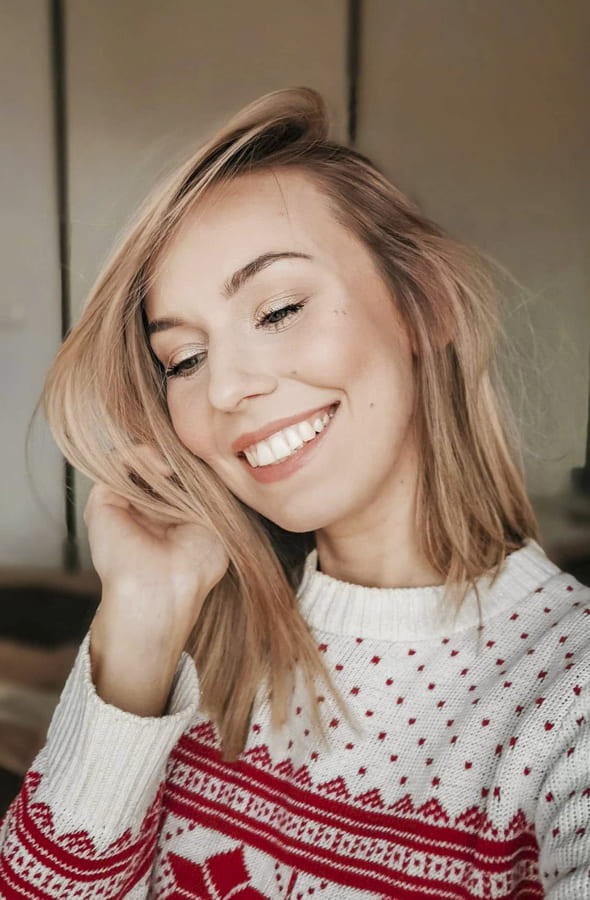 This one has a little more platinum hair color. It is often referred to as platinum blonde hairstyles. It's a model you can try if you have fine hair. In addition, this light color will make your hair look more remarkable. Part of your face may not be visible when you use your hair as in the picture. However, this is more noticeable. This is of course related to your face shape. If you have thin face lines, you can try this model. For this, you should start losing weight first. For thin women, this model is much more flamboyant.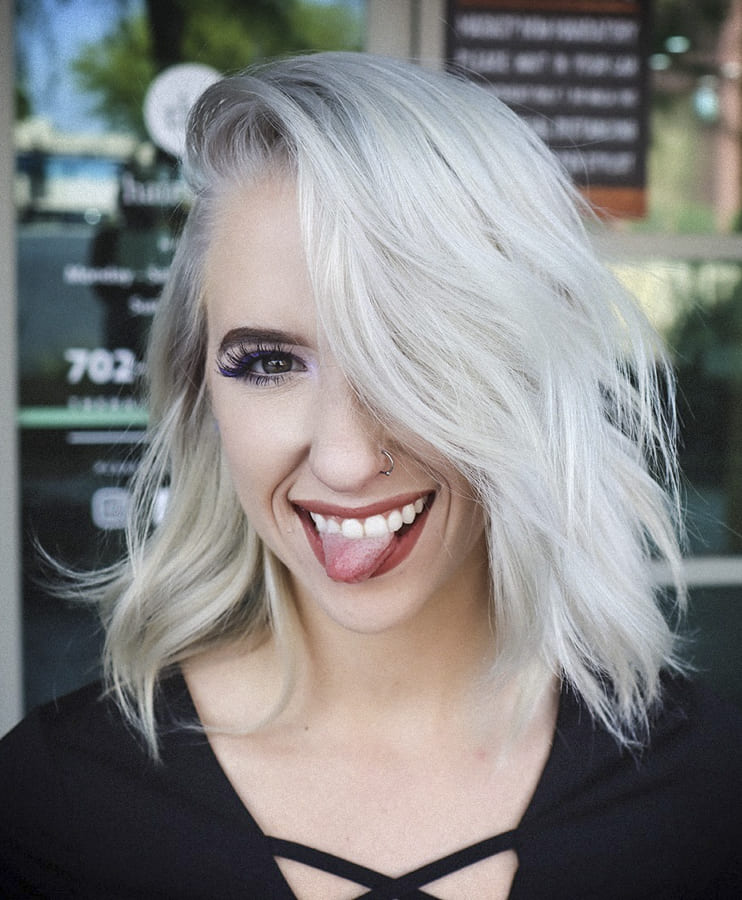 Short blonde hairstyles for black woman
Black women prefer short hair a lot. We all know this. Especially middle-aged and school-age children. Today I want to tell you about photographs of two women in middle age. Black women don't really prefer blonde hair. The biggest reason for this is skin compatibility. Actually, this is a very wrong view. As you can see in the pictures, there is a very harmonious look. In particular, cutting the hair too short may cause some trouble in dyeing. You may need to dye your hair very often. I really liked both of my haircuts. Blonde hair looks really attractive on black women.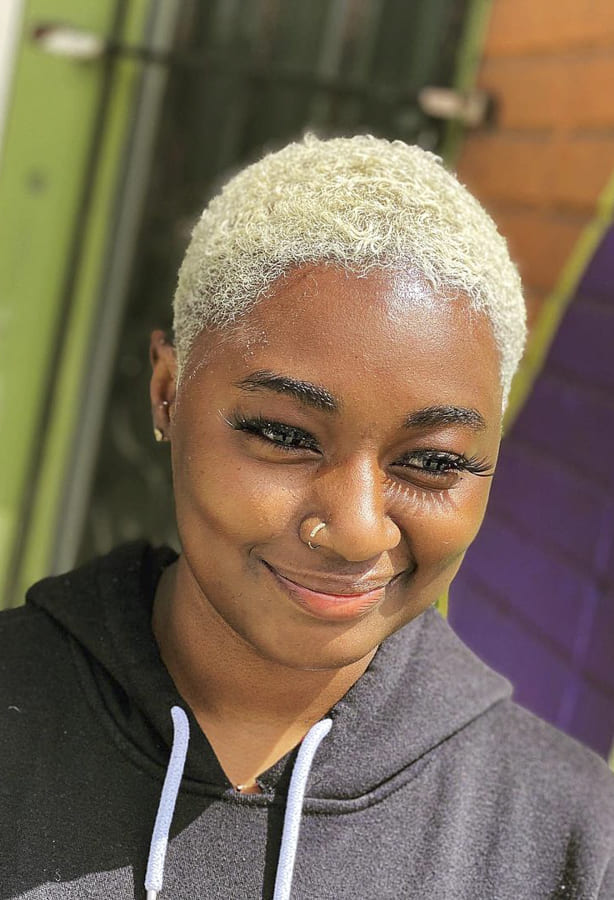 I think it is a hairstyle that can be chosen when going to the party. You can also choose spray dyes for blond hair. It may be a little awkward, but you can get blonde hair very easily. Black women love different haircuts. Although they are more interested in curly hairstyles, they also like short and straight hair. In this picture we see a straight hair. Thin hair strands make it look curvy. Also, the color of the hair looks very harmonious with the skin. In fact, you can use short blonde hair while going to school or for daily use.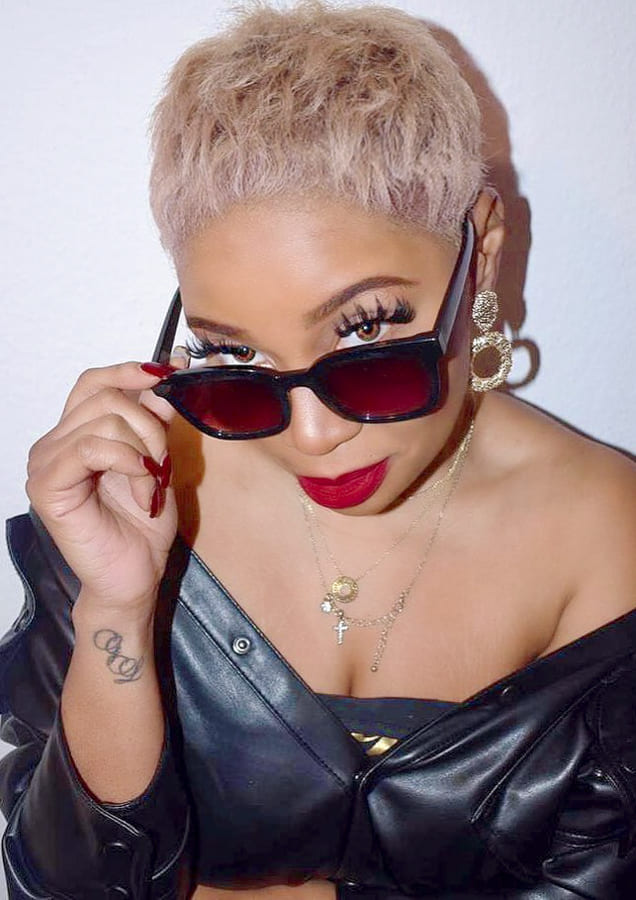 Short blonde hairstyles for fine hair
When your hair is this short, you cannot use a curling iron. This is obvious. However, dry your hair well using a blow dryer. Then straighten your fine with a thin brush. You don't need to put a lot of effort into styling thin and very short hair. If your hair is not too short, you may prefer to use high-temperature curlers. For such a hairstyle, a brush and a high temperature hair dryer will be sufficient. I also recommend that you choose the right shampoo. Fine hair requires a very detailed care. Do not neglect to use conditioner. You can use such a model to emphasize the blonde color of your hair more.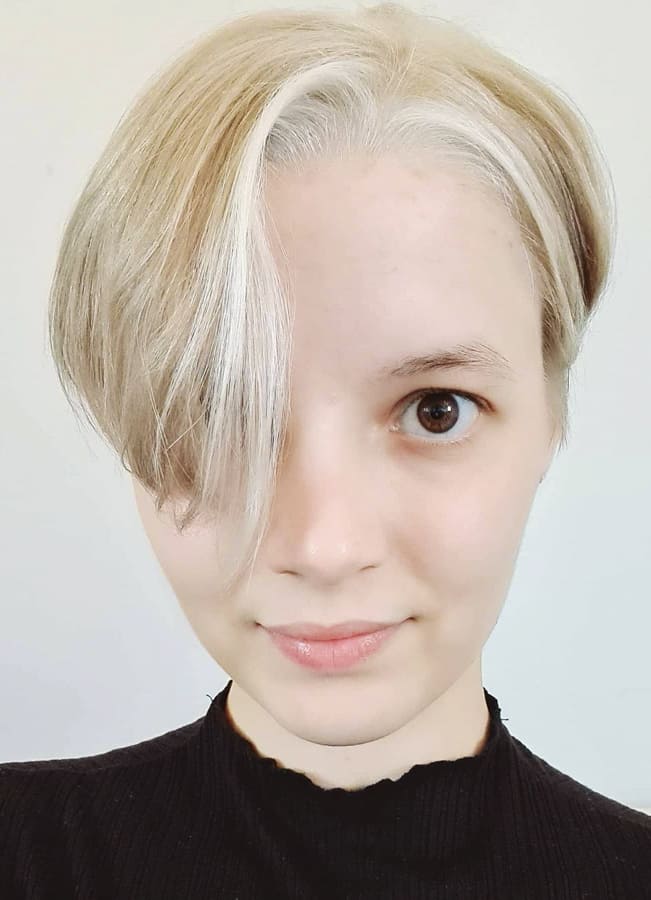 The most important detail in fine hair is the right cut. You can also determine the model that best suits your face shape with computer software. Then you can show the model you want to the hairdresser. It is necessary to be careful with short hair. Because when you have your hair cut, it is no longer possible to turn it back. The right cut and maintenance can make your hair look thicker than ever before. I suggest you take care to use the right care products. Blonde hair color may be the most popular hair color of 2021.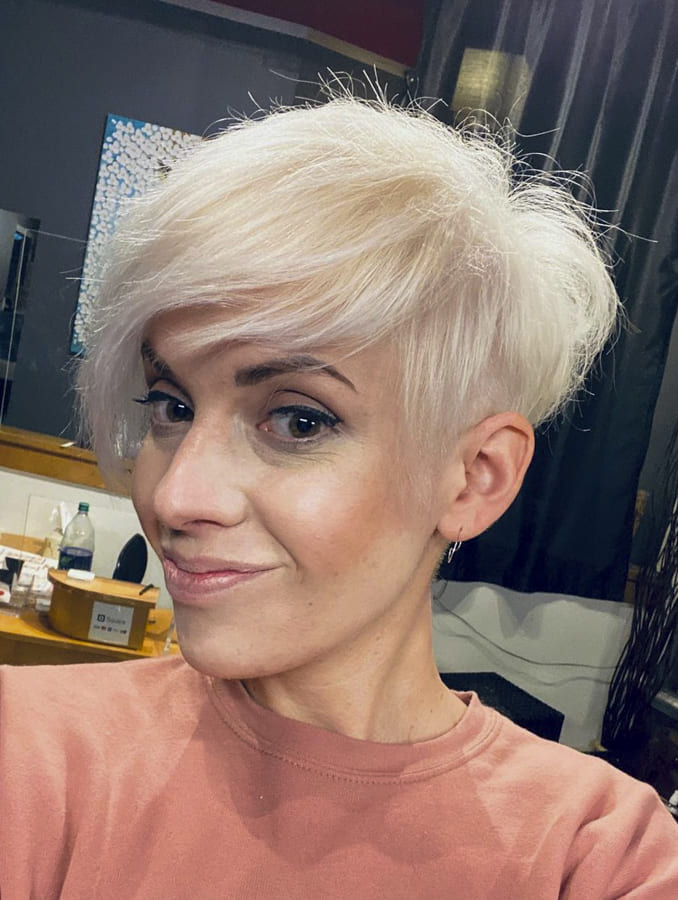 Short blonde hairstyles for thick hair
First of all, you need to have a thin face structure for such a haircut. You should also be careful while drying your hair. Do not forget to take good care of your hair for a hair like this. After using a curling iron, you can give your hair its final shape. This type of short hair is not a preferred model. Because your neck needs to be thin. This is only possible in very thin women. You should also have a wide forehead. If you have a narrow forehead, you cannot achieve the desired oval image. You can choose a bob haircut for narrow foreheads. When it comes to thick hair, you know that it is very easy to maintain.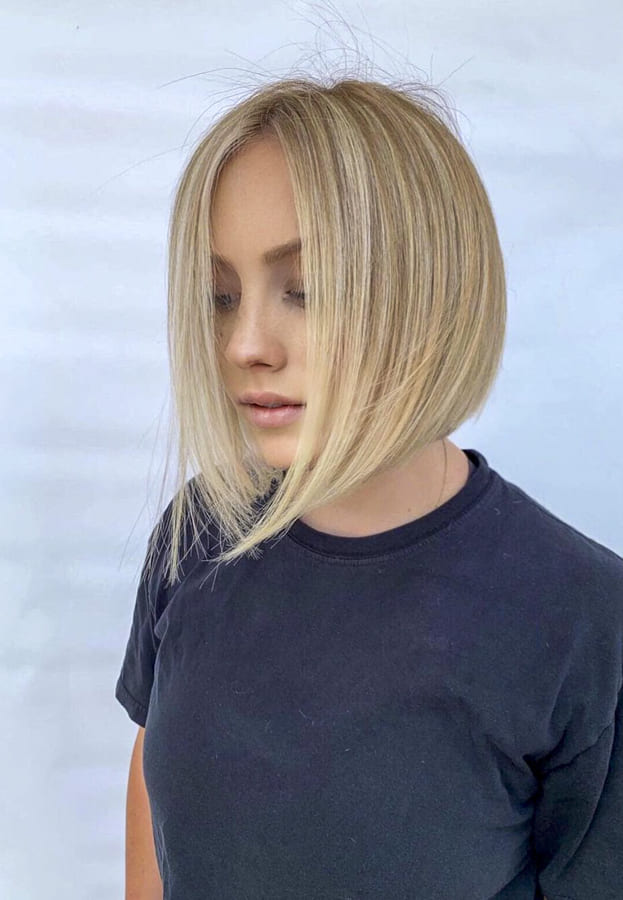 If you have thick hair, you are born lucky. You have never dealt with your voluminous hair. Your hair care has been very easy. Yes, you are a lucky woman. After having a short haircut, you can start thinking about how you can style your hair. You can start by choosing blonde hair color first. Short and black hair is not very noticeable. However, blonde and short hair are quite striking. If you have thick hair, you can easily style it with a curling iron. Don't forget to use a conditioner and a quality shampoo to make your hair look stronger.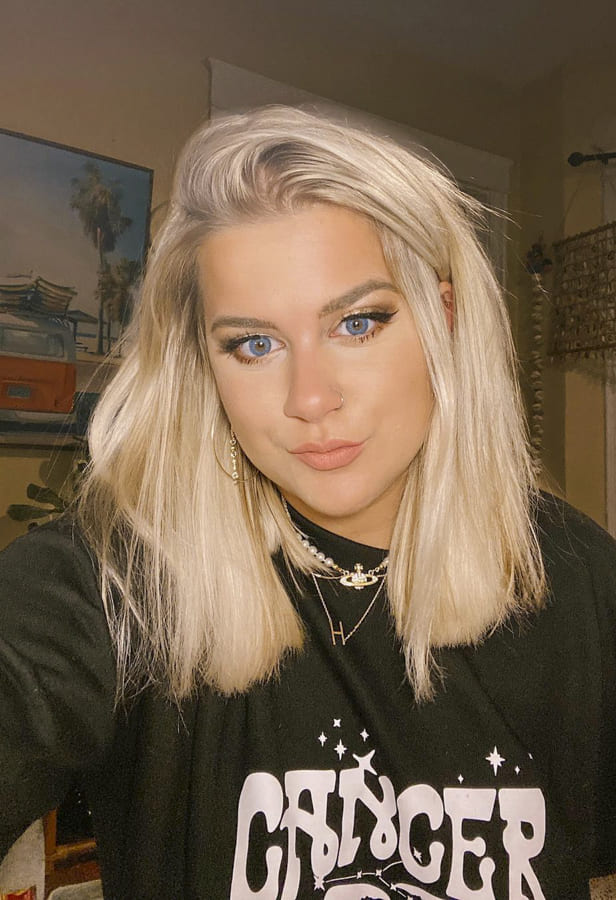 Short blonde hairstyles over 60
Generally, women over 60 have their own style. Since the hair is starting to turn gray, it may be the right option to prefer light colored hair. For this, you can try blonde color on your hair. As for the haircut, a haircut like the picture below will make you look younger. As you know, your hair is not as strong as before. That's why you need to take good care of your hair. You can eliminate this problem by using conditioner and shampoo suitable for your hair. As the age progresses, the hair begins to thin. So don't use too many curling irons. Do not let your hair get damaged.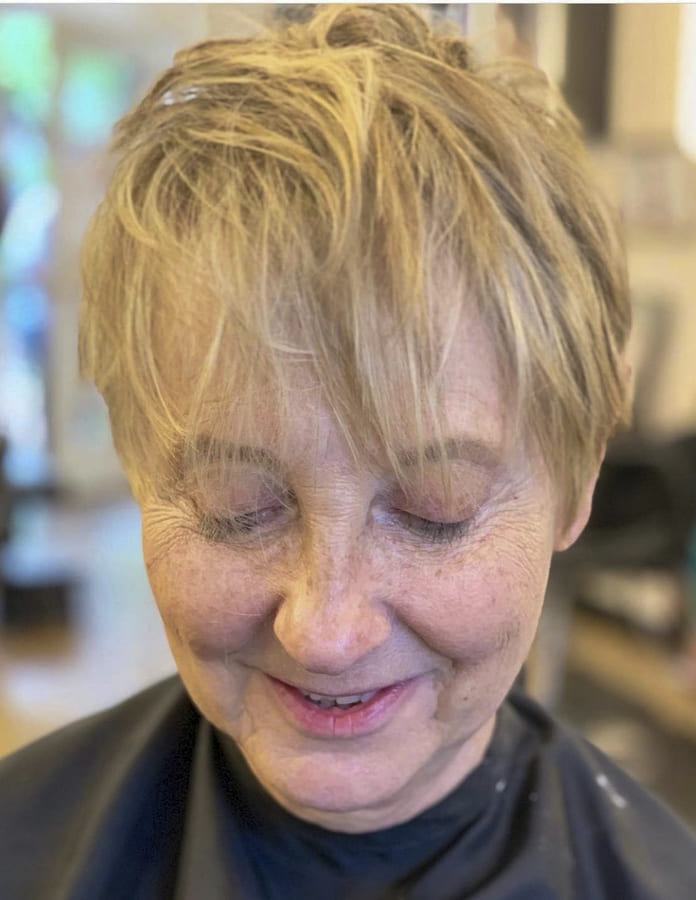 This picture also has a very young look. You can understand the importance of haircut from here. Combining haircut and hair color will make you look much younger. You should strengthen your hair. Do not neglect to use care creams for this. It's no problem if your hair covers your forehead. This gives you a natural look. In this way, it will be very useful for you to choose low-maintenance hair. The fact that the hair requires a lot of care will take your time unnecessarily.